Are You Struggling With
Ideas for Your Event?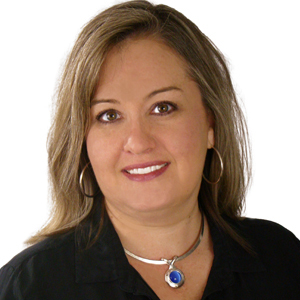 Karla Brogden is a nationally recognized award-winning event planner and tablescape designer with over 20 years of experience in organizing, decorating, and executing special events. She has been featured in nationally syndicated media including CBS, NBC, ABC, and FOX television affiliates, as well as Miami Herald, Boston Globe, Business Innovators Magazine, Small Business Trendsetters, and Carolina Charm Magazine.
Event Planners usually want to work on "big" events with "big" budgets. But just because an event is "small" doesn't mean it's less important! I'm talking about things like…
Graduations
Family Reunions
Anniversaries
Retirement Parties
Birthdays
Bridal Showers
Baby Showers
Boy Scout or Girl Scout award dinners
Now, most people don't hire an Event Planner for things like this. But I think these special occasions are entitled to the same level of importance – don't you?
That's why my Virtual Event Planning service is a great option!
I'll design a customized experience for you
that everyone will remember!
Yes, I'm a Certified Event Planner…
But I like to think of myself as A Memory Maker for my clients!
And now (thanks to the Internet) I can guide you every step of the way so you can create those lasting memories with your family and friends without stressing out over all the details.
With my Virtual Event Planning service, you can work with me from anywhere in the world and get a personalized, step-by-step blueprint for putting on a fantastic event.
I do not create cookie-cutter events. I take time to learn about who the event is for and I design a customized experience that is all about them. Not only will they feel uniquely honored and special, you'll be a hero for pulling it off, and your guests will be impressed!
So what can I help you with?
Choosing the right theme for your special occasion;
Putting together a realistic budget (and sticking to it);
Decorating the room/venue for the occasion;
Ideas for tables, centerpieces, and placement;
A menu selection for your taste;
Every other detail you need to make your event run as smooth as silk!
My clients love Virtual Event Planning!
"Karla's party designs were customized to my specifications, right down to table sizes! They are so detailed that she even advised me on where items can be purchased, yet her plans were flexible enough for me to tweak according to my budget and taste. We received many compliments saying it was the best Eagle Scout ceremony and reception ever!" -M.W.
"The Book Signing that Karla planned for us was flawless! She thought of every detail and designed a masculine theme for the author, including a massive three foot centerpiece to fit the two-story room. The author fell in love with it and said it was one of the best book signings he has ever attended. I highly recommend working with Karla on any event no matter what the size!" -D.E.
"The most elegant graduation party! Karla planned the meal, the table décor, the room layout and even the custom wreath for the front door! She thought of details I would not have thought of, like the flow of people from the food tables to the beverage table and the timing of getting the food on the table. Great experience working with her!" -V.C.
Get A Stress-Free Event
Designed Just For You
Just use the form below to request the service. I'll send you a detailed questionnaire about your event and schedule a telephone consultation with you. After the telephone consultation, I'll draw up a step-by-step, detailed, customized blueprint just for you and your event!
Special Price (Limited Time)
$250 $97
Questions before purchasing? Email me!