On our trip back from Topsail Beach we stopped at Antietam National Battlefield. My husband is a history buff and has always wanted to see it so we decided we would stop for the day. Needless to say the girls were not ecstatic. Lol A little history has never hurt anyone. :o)
Antietam is where the bloodiest on day battle in American history took place. 23,000 soldiers were killed, wounded or missing after twelve hours of savage combat on September 17, 1862. The Battle ended the Confederate Army of Northern Virginia's first invasion into the North and led Abraham Lincoln's issuance of the preliminary Emancipation Proclamation.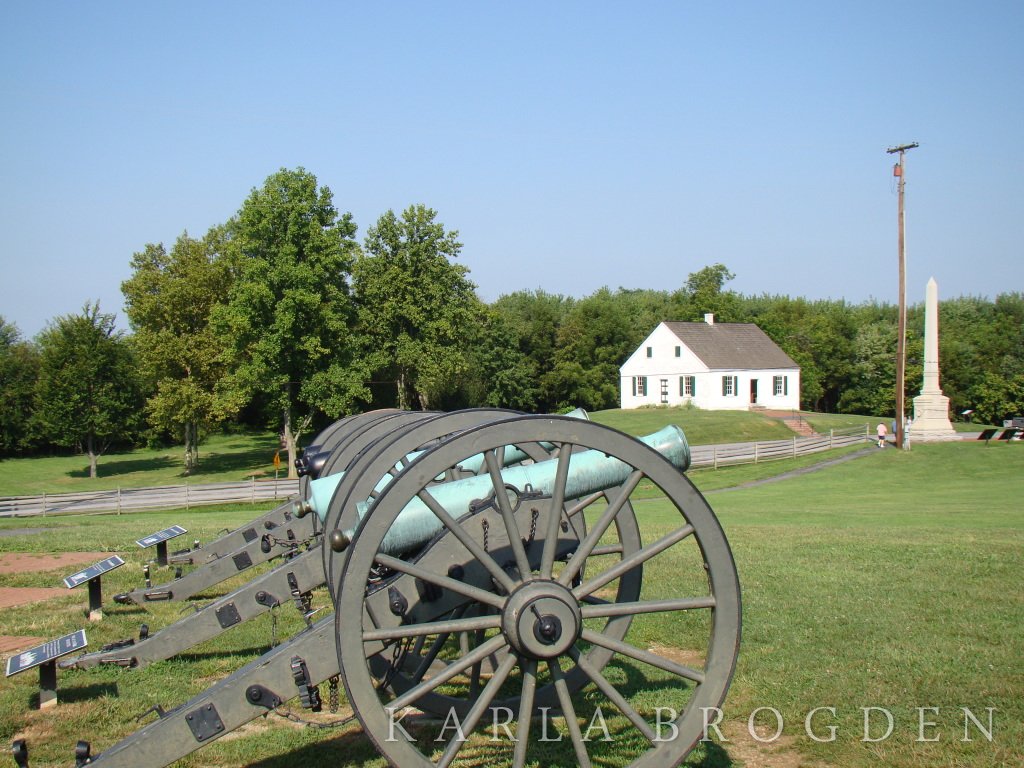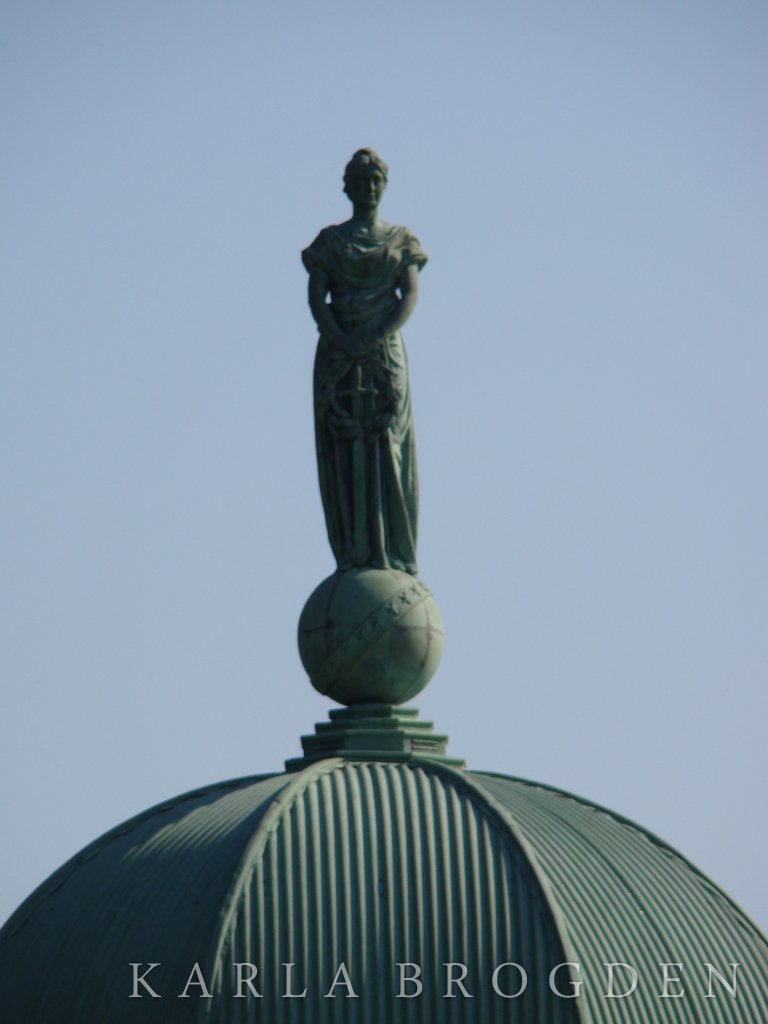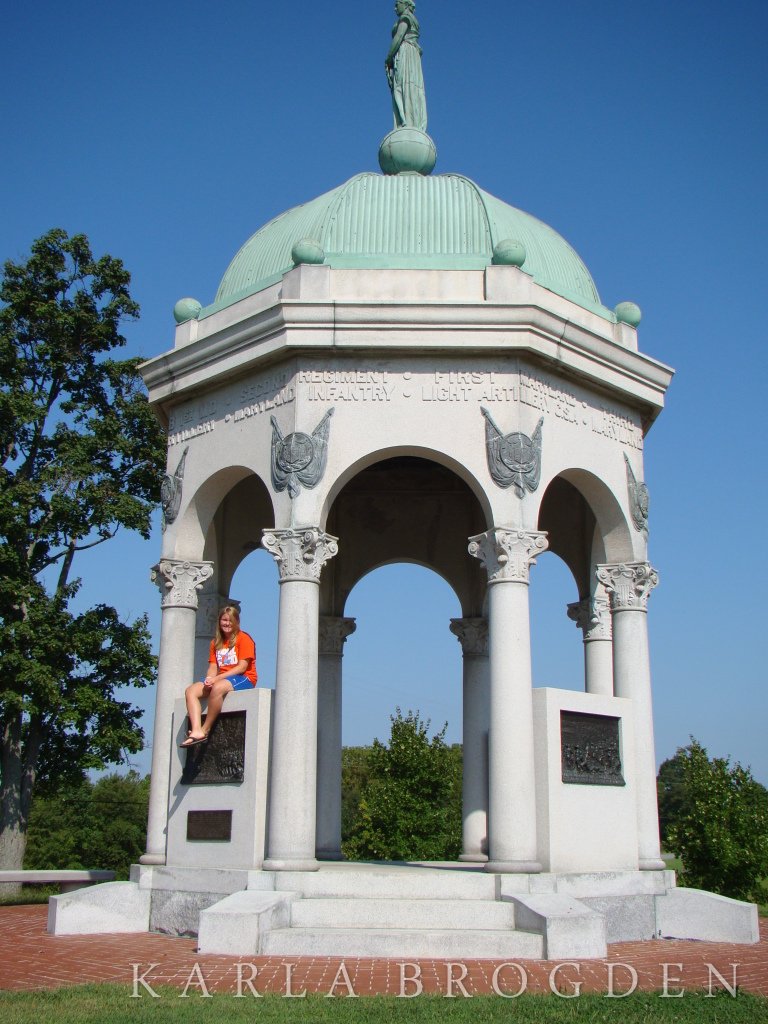 Mumma Cemetery was our next stop. The Mumma family lost almost everything due to fire. The Federal Government compensated residents for battle damages. The Mummas received no compensation because the damage to their property was done by Confederates. At the time of the war, the Mummas had 13 children. This family graveyard was established before the Civil War. It was a very solemn place that had a beautiful tree I could picture having a picnic under.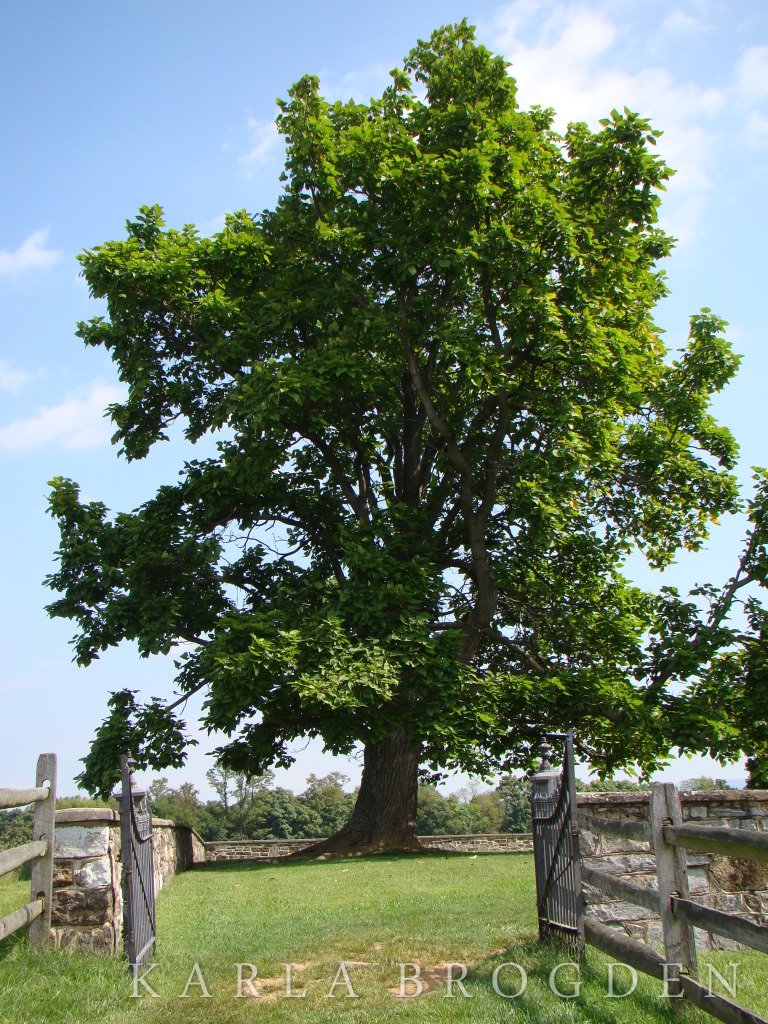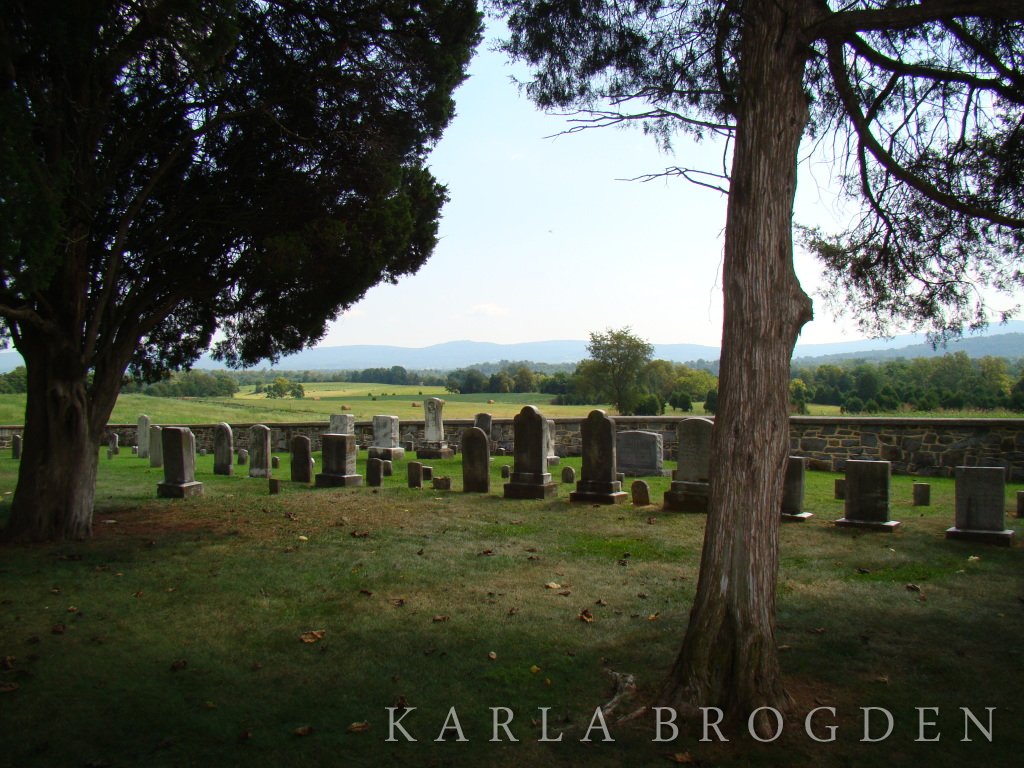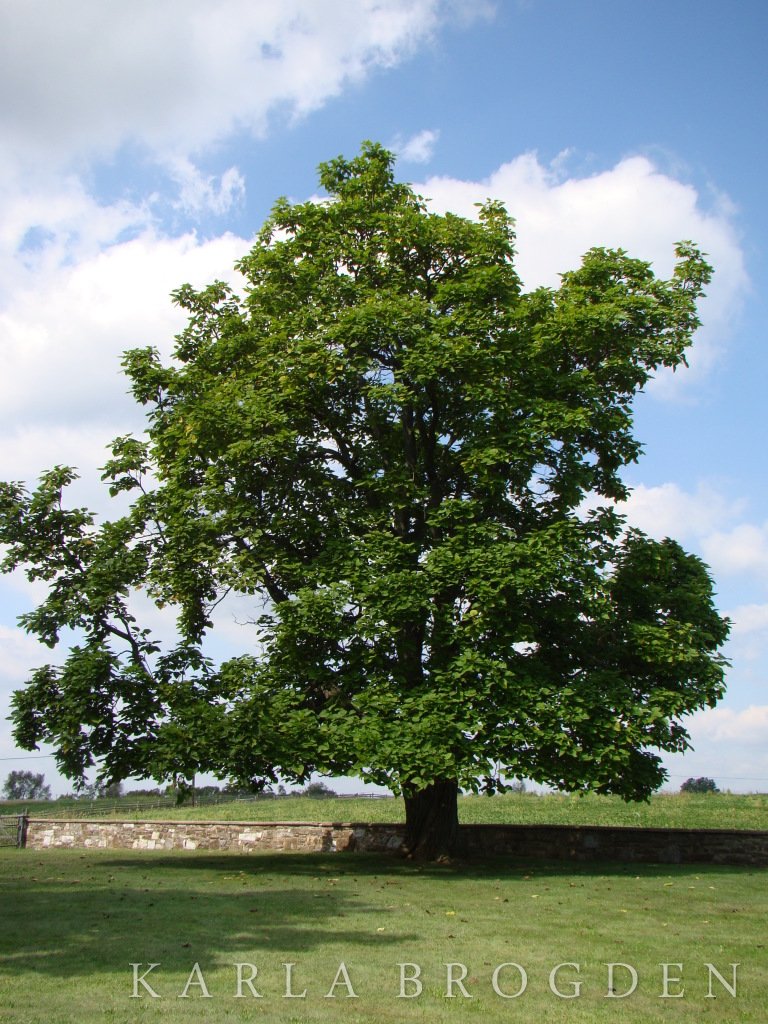 The Observation Tower was built by the War Department in 1896. The tower was located at the corner of "Bloody Lane". We all had our picture taken by Beth who was waiting in the car.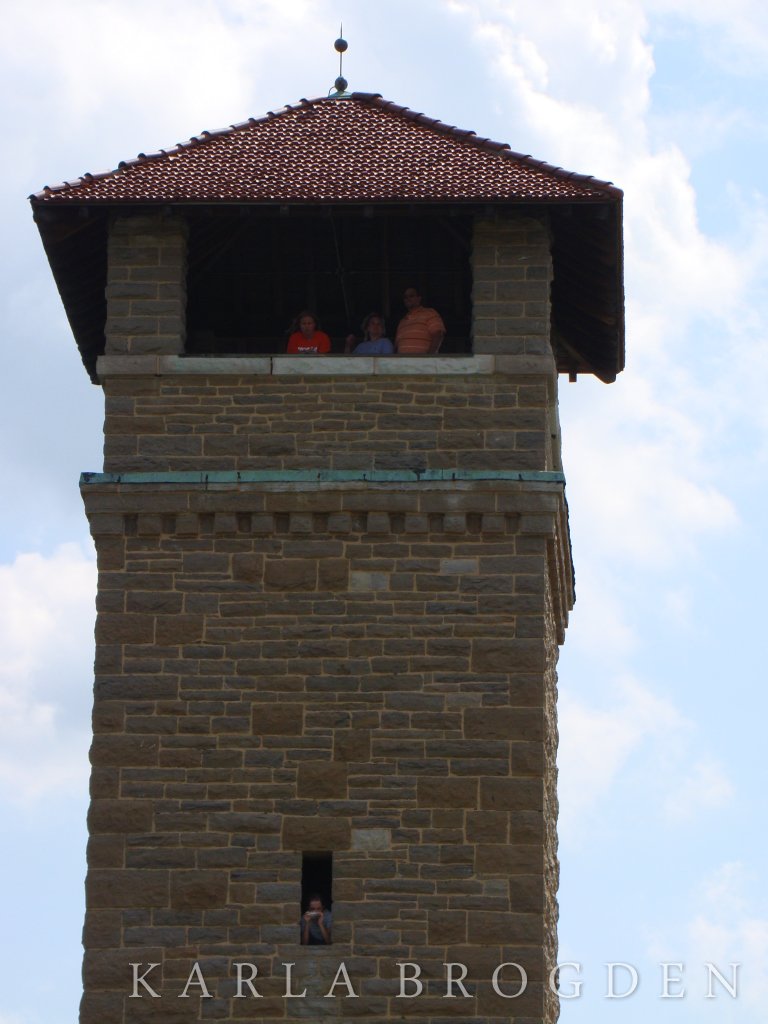 The historic fencing lines the Sunken Road is where one of the skirmishes took place. Did you know six generals were killed or mortally wounded at the Battle of Antietam – 3 Union and 3 Confederate.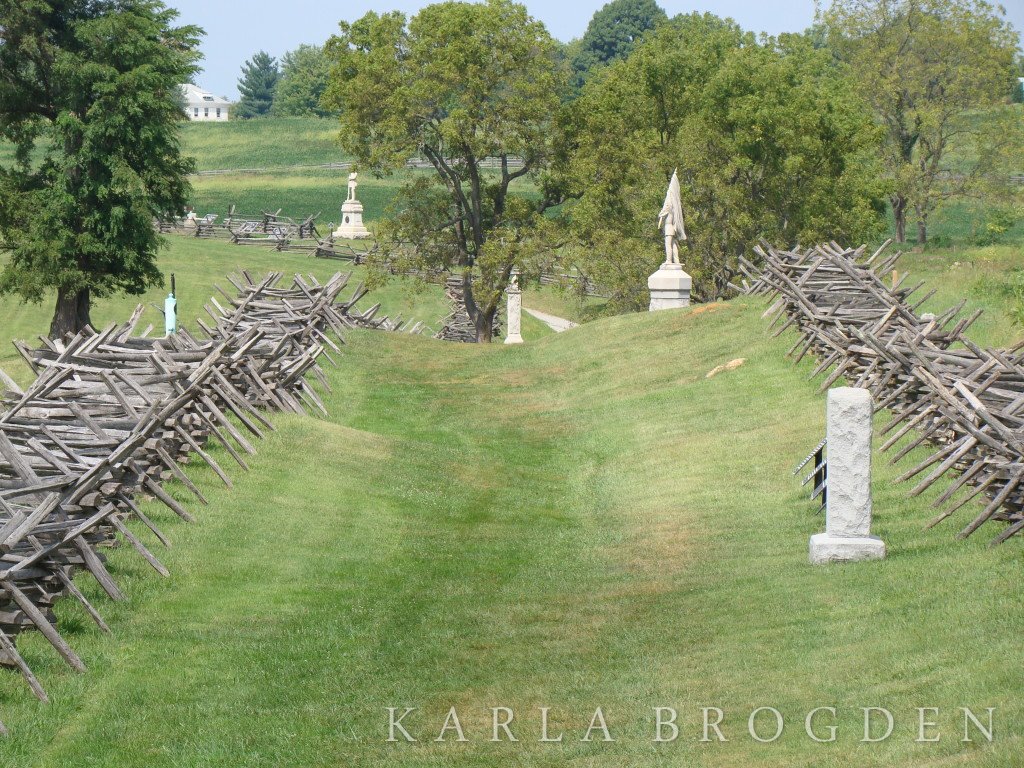 Bridge of Destinty – "I don not know the name of the creek, but I have named it the creek of death. Such a slaughter I hope never to witness again." Pvt. George Lewis Bronson, 11th Connecticut Infantry. The bodies of men who died attacking the bridge were initially buried along this wall until they were later reinterred. Many of the headstones were simply planks ripped from the Burnside Bridge.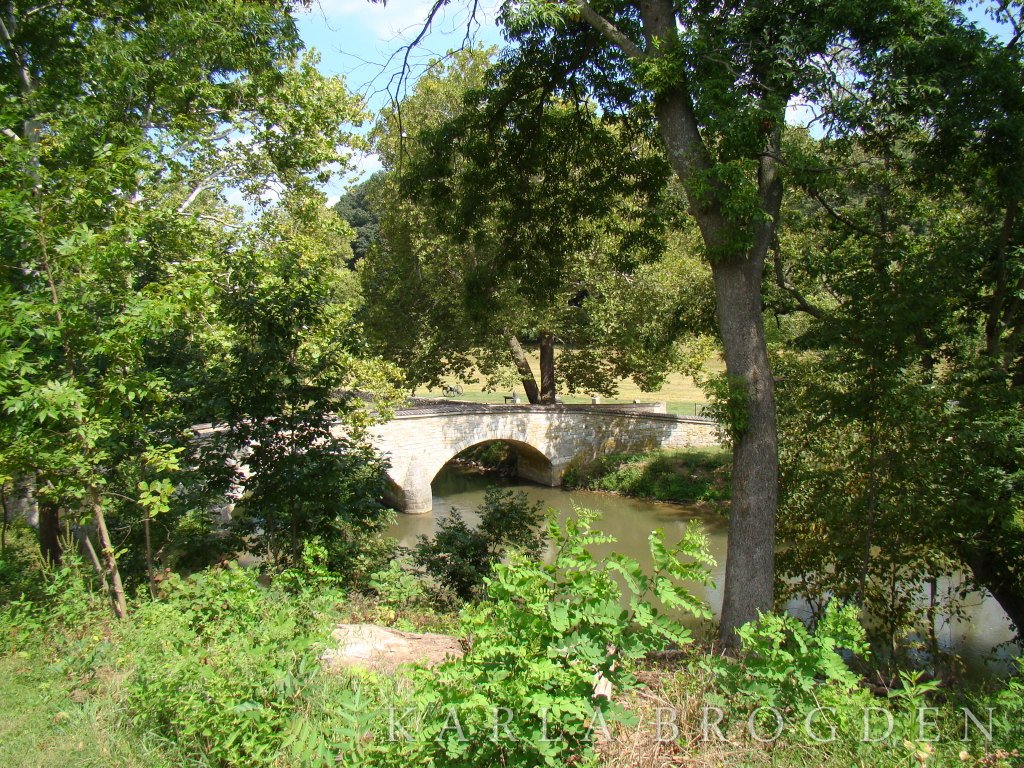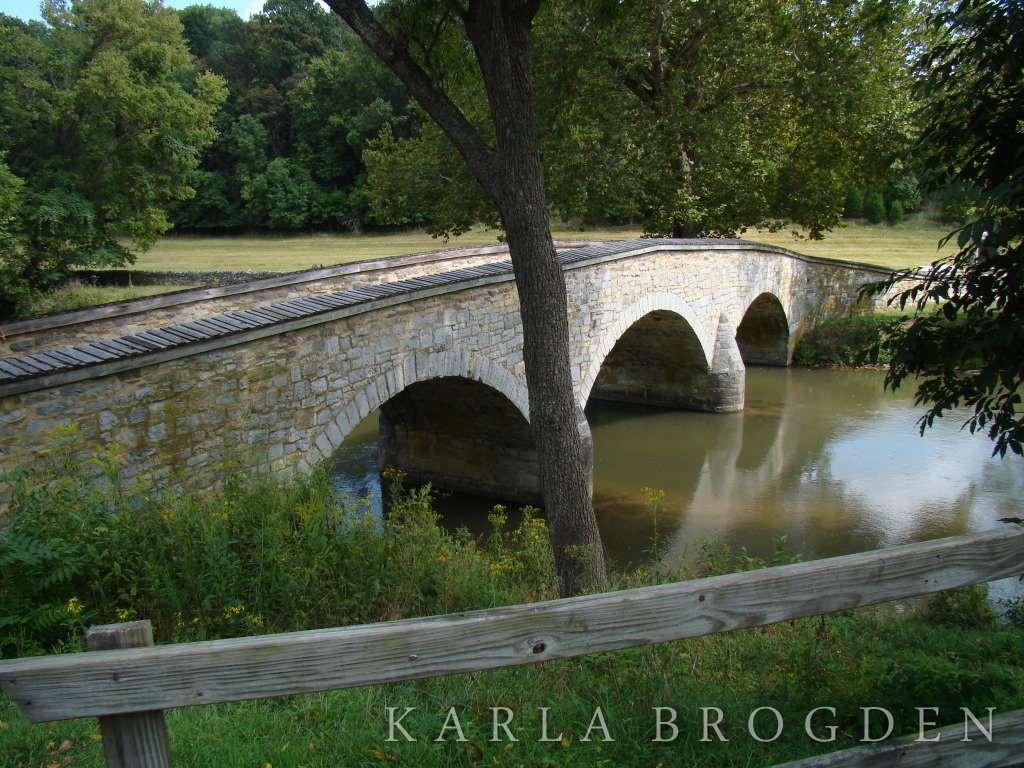 We had a very nice time learning about the History of the Battle of Antietam even the girls said so. I will end with a quote from my husband – Those that don't learn from history are doomed to repeat it. Those who do learn are doomed to watch while they repeat it.