2016 was probably my busiest quilt making year since I first started 3 years ago. I have made 13 quilts. I enjoy being inspired by an idea and just going with it in my own creative way.  I thought I would share each of them with you…
Quilt I made for my daughters birthday …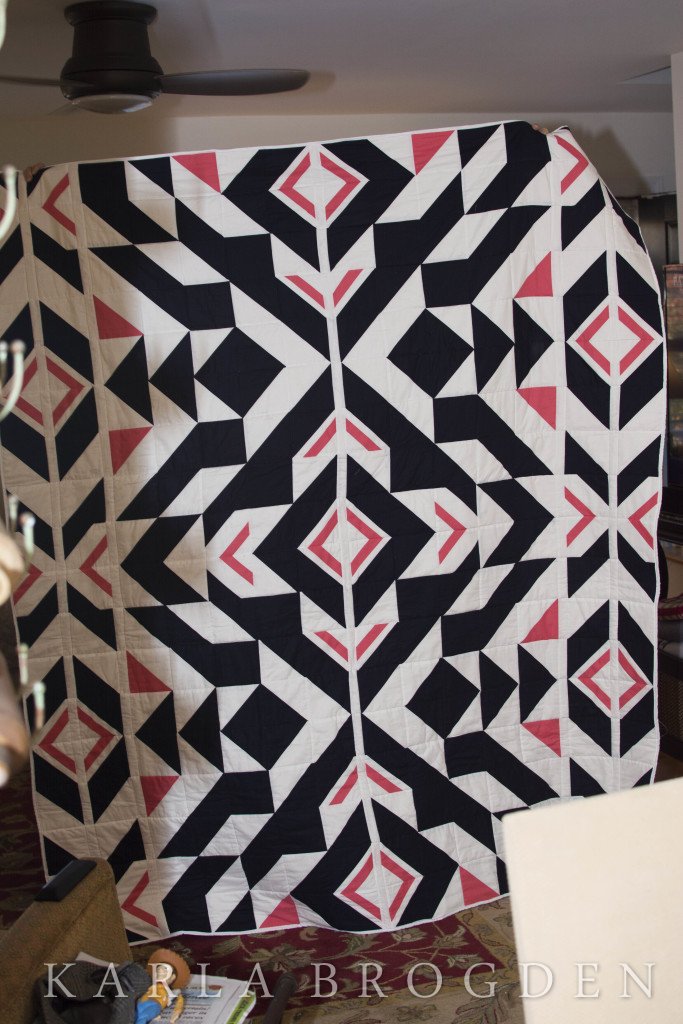 How the Grinch Stole Christmas. I made two of these one for each of my girls.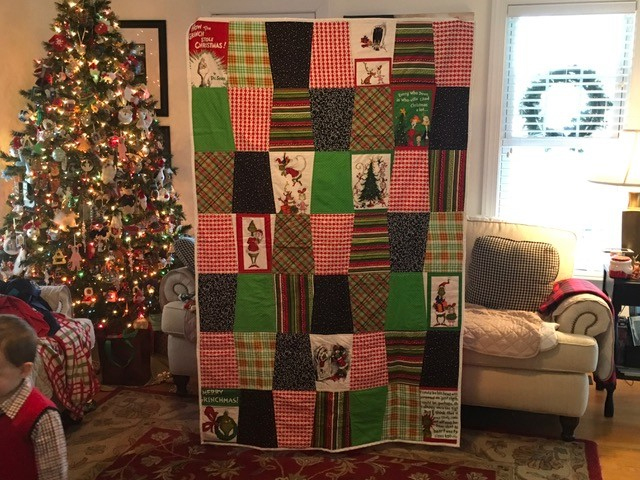 April Showers using vintage fabrics that I love to work with.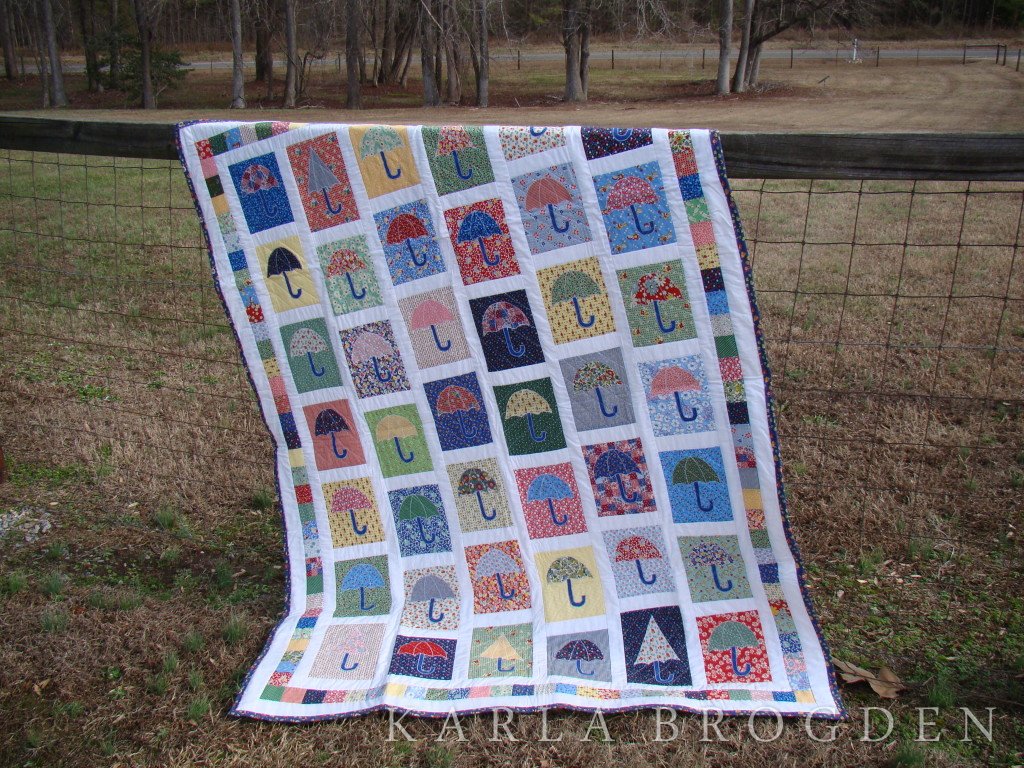 Christmas Village which is paper piecing and appliqué. Here is a picture before quilting…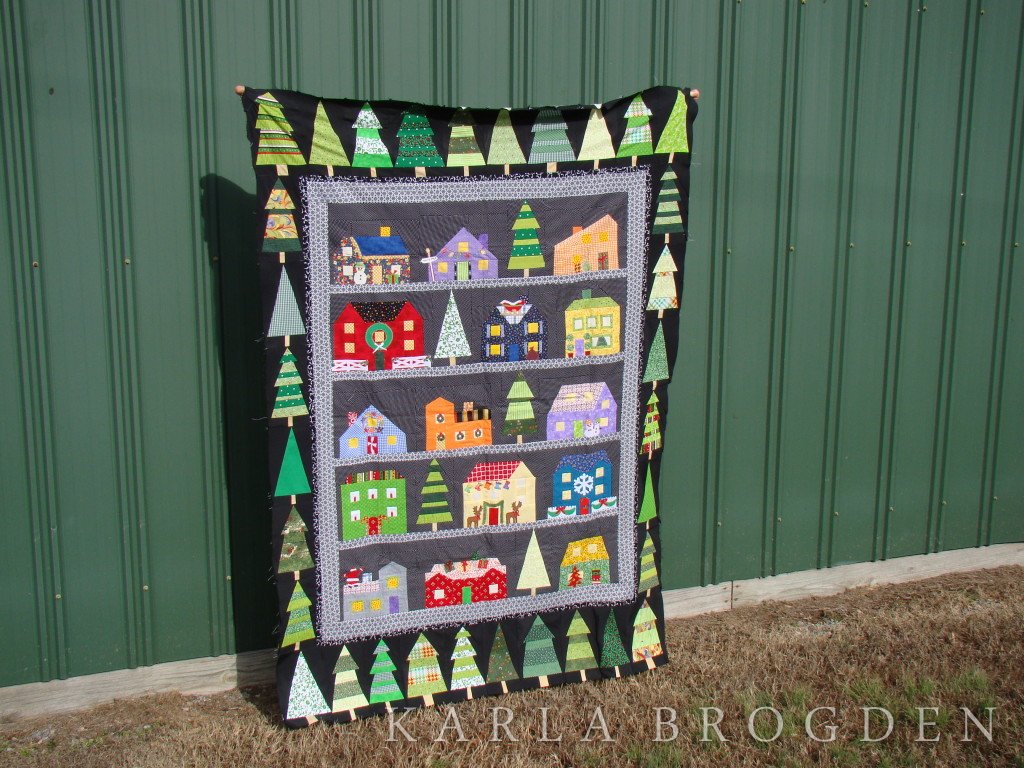 Fourth of July Picnic Quilt…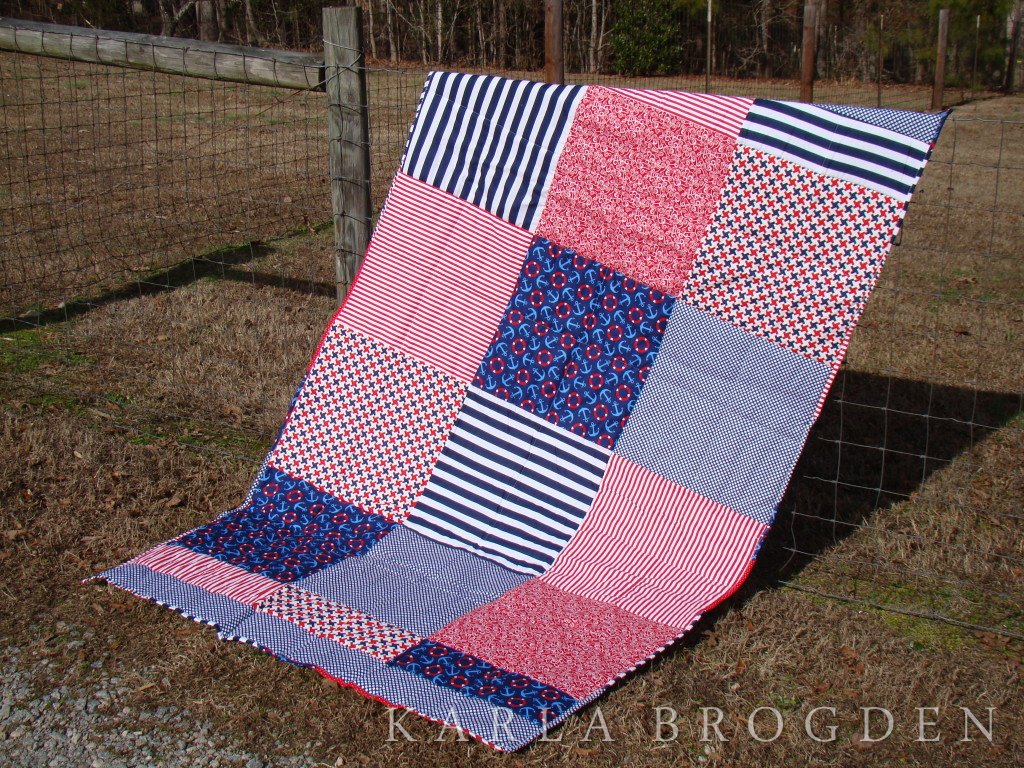 Go fly a kite again using vintage fabrics …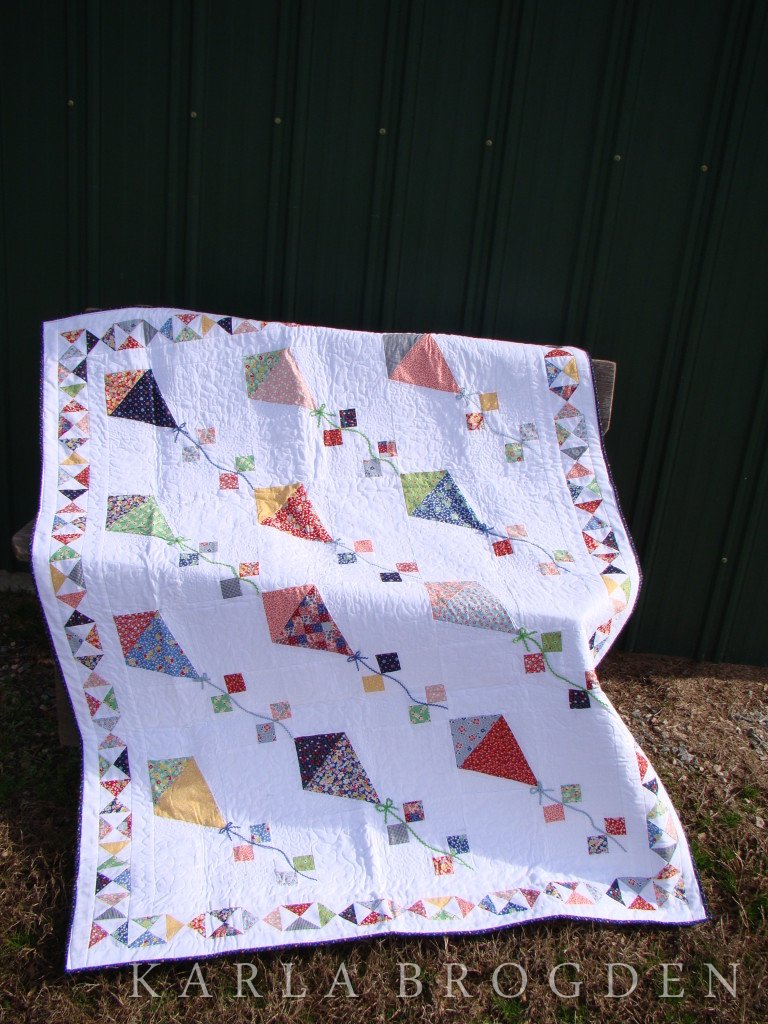 Animal ABC's using a panel cut down to make individual squares…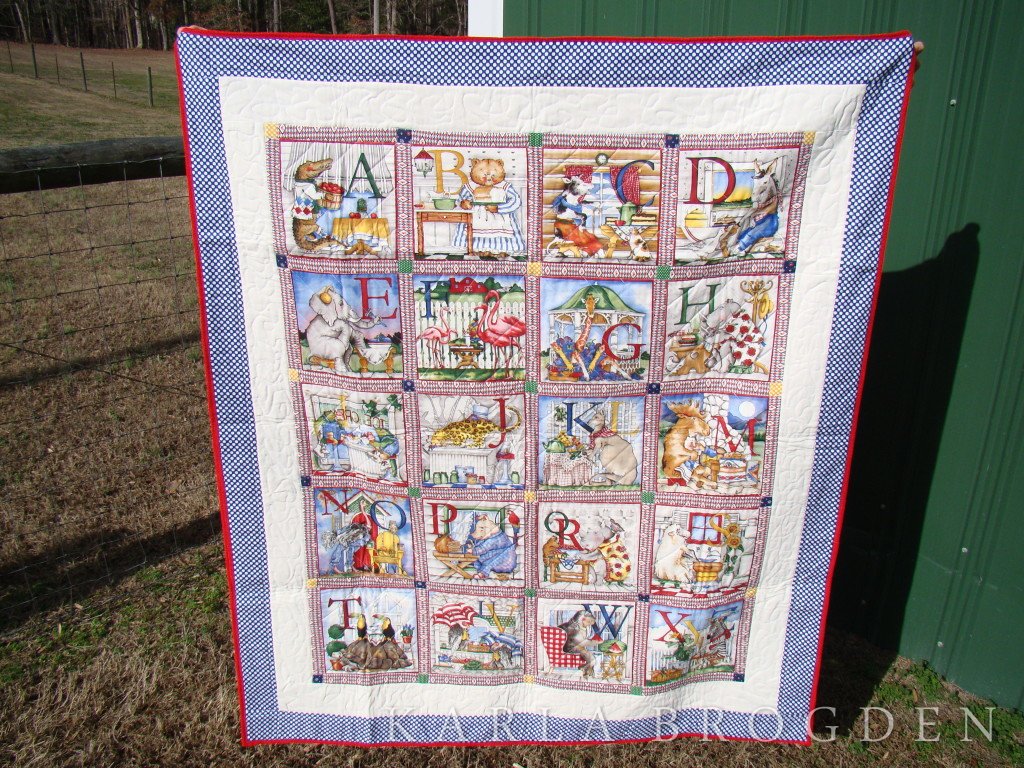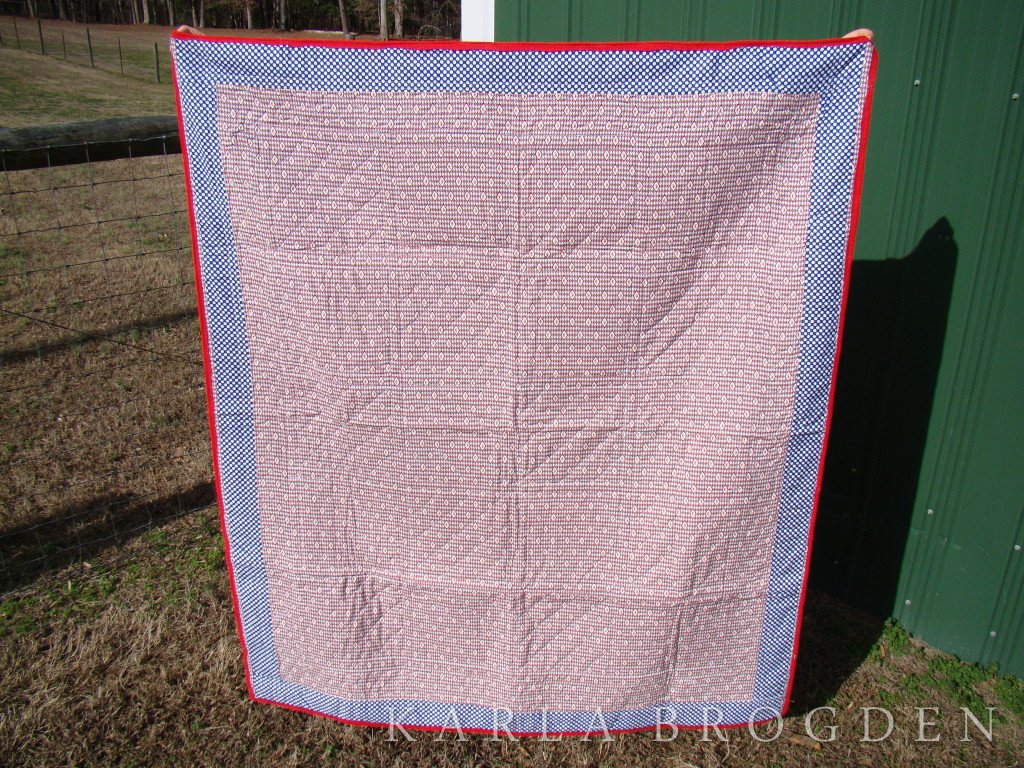 Beth, Brittney, and Bear – all hand embroidery and a few squares I designed myself. I plan to have this hand quilted as it will be a family heirloom.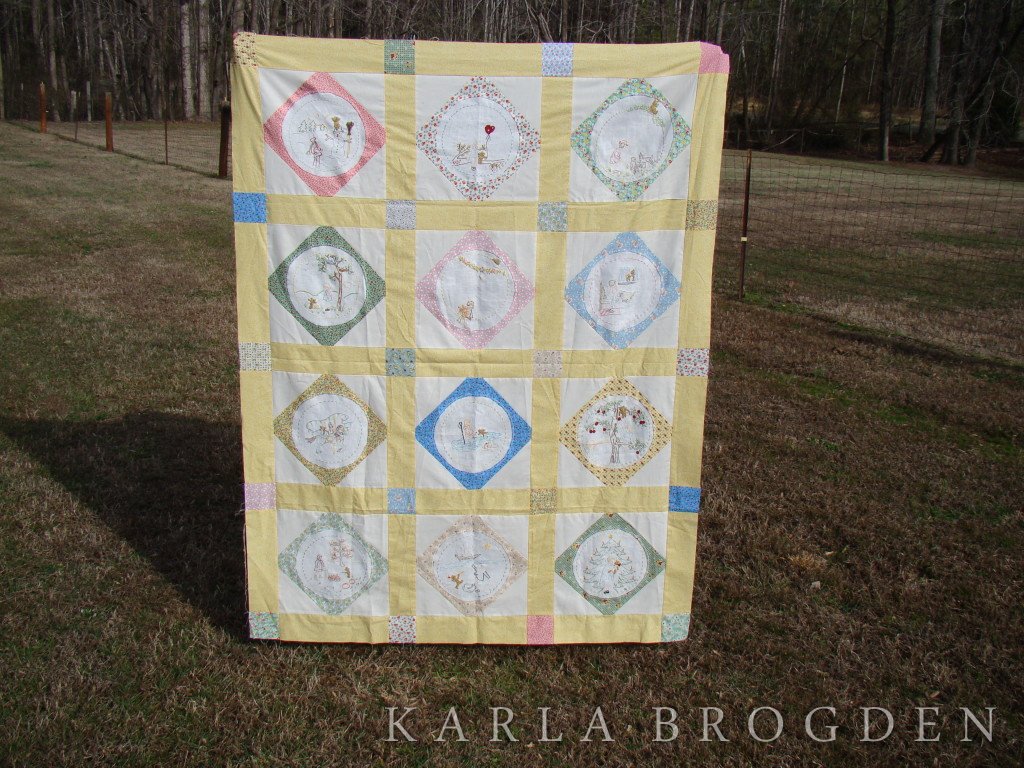 Here is a zebra baby quilt for the cutest newborn little girl named Evie…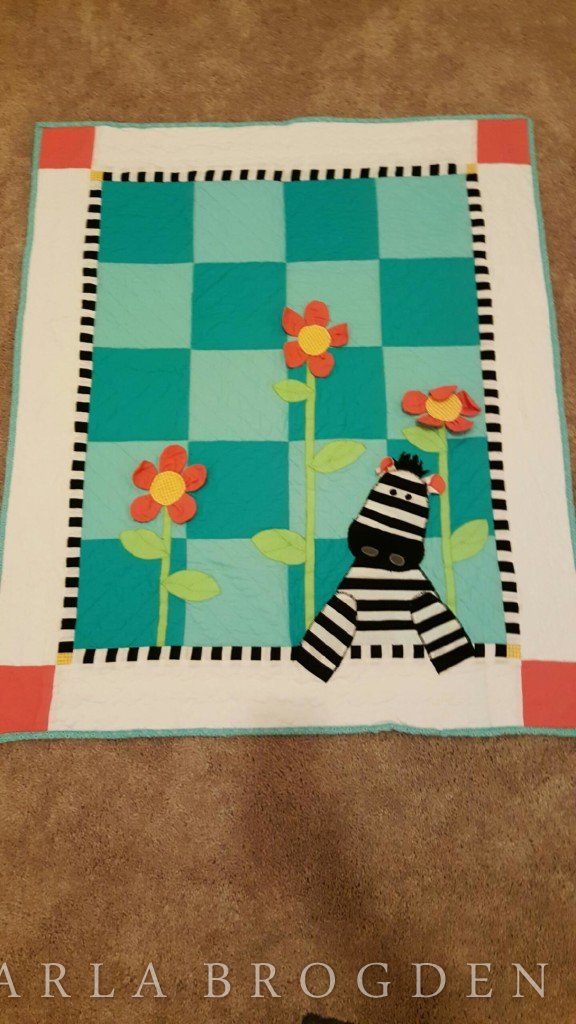 And here is a quilt I made for my future son-in-law…