One Brogden family tradition we have is every Christmas Eve we eat Chinese food for dinner and watch a movie called A Christmas Story. For those of you who are not familiar with A Christmas Story, it is the movie that often runs on TBS for a 24-hour marathon. I am sure you may have passed it by wondering why in the world do they keep playing the "same" movie all day long. :o)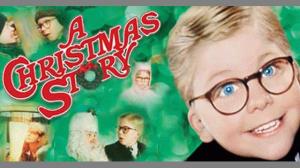 It's a Christmas classic about a nine-year-old boy named Ralphie who wants a Red Ryder Carbine 200 shot Range Model air rifle. He tries to get his Christmas wish across to his mom, his teacher, and even Santa Claus but he keeps hearing the same reply: "You'll shoot your eye out!"
A few memorable scenes from the movie include: Ralphie's friend Flick finds himself losing a "triple dog dare" and ends up with his tongue stuck to a frozen flag pole; Ralphie's father wins a "major award" which turns out to be the infamous "fra-gee-lay leg lamp"; Ralphie helps his father change a tire, spills the bolts all over the snow in the dark, and says, "Oh fffudge" (only he didn't really say "fudge" so he gets his mouth soaked with Lifebuoy soap); Ralphie's aunt Clara sends him an embarrassing gift – "pink bunny pajamas"; and the Bumpus' hounds eat the Parker Christmas turkey causing them to go "out to eat" at Boling Chop Suey Palace where they are introduced to Chinese turkey.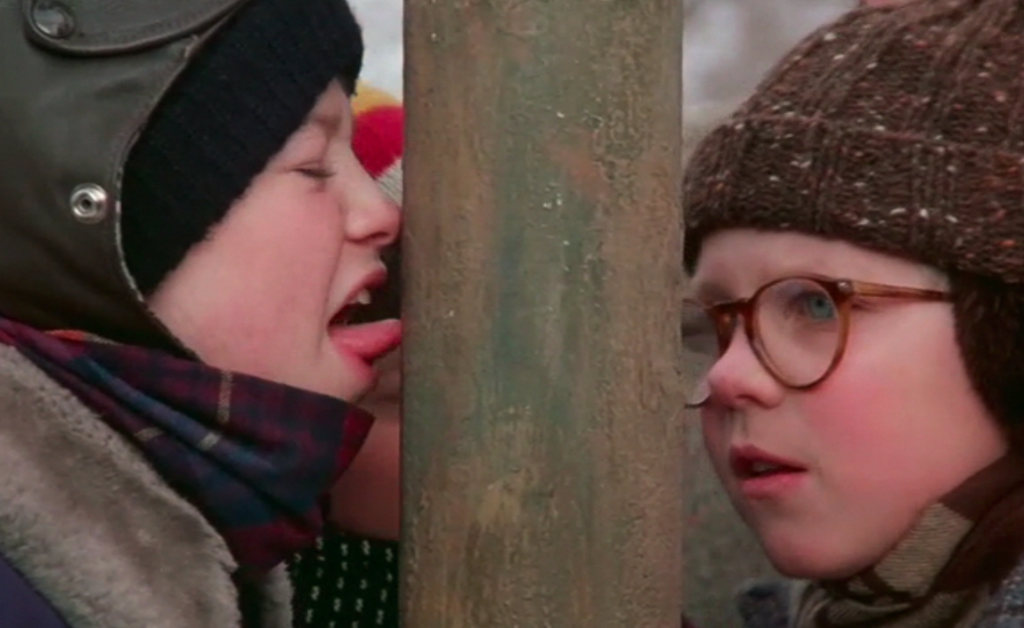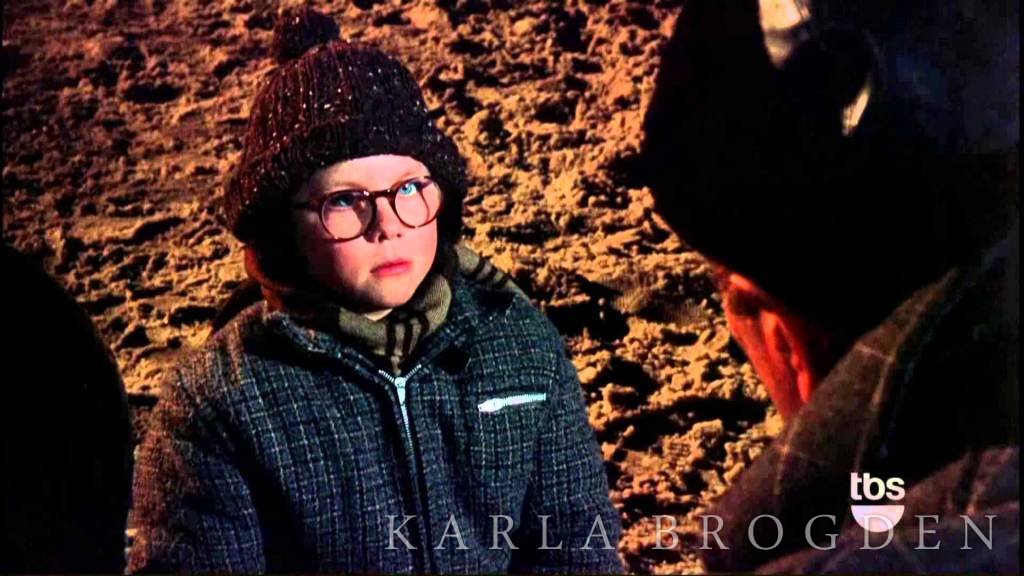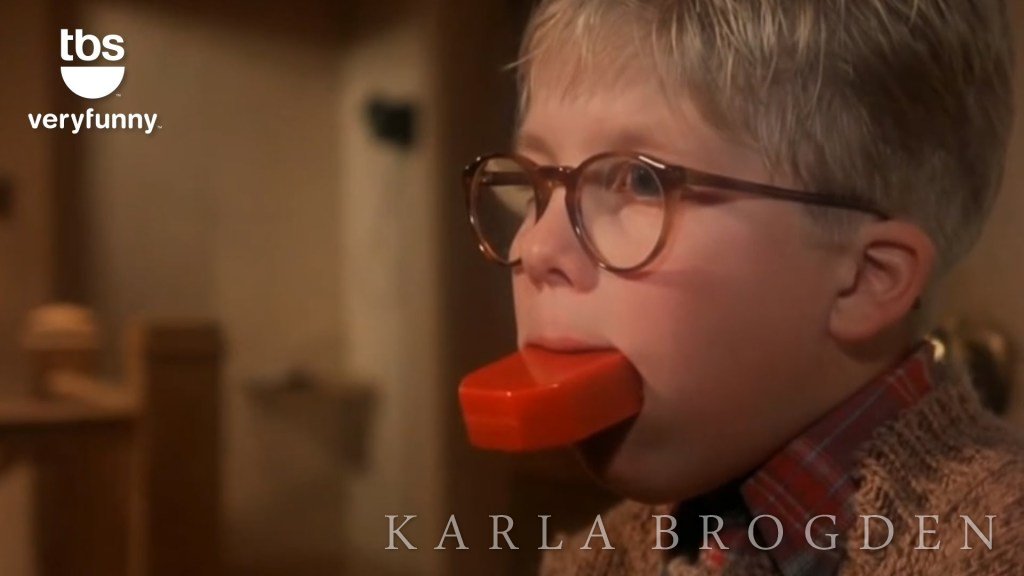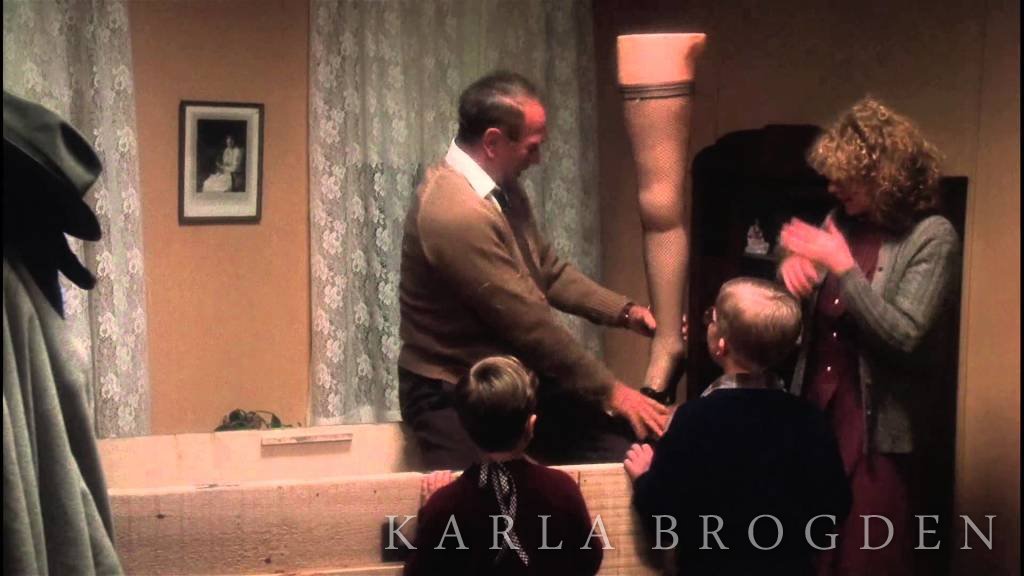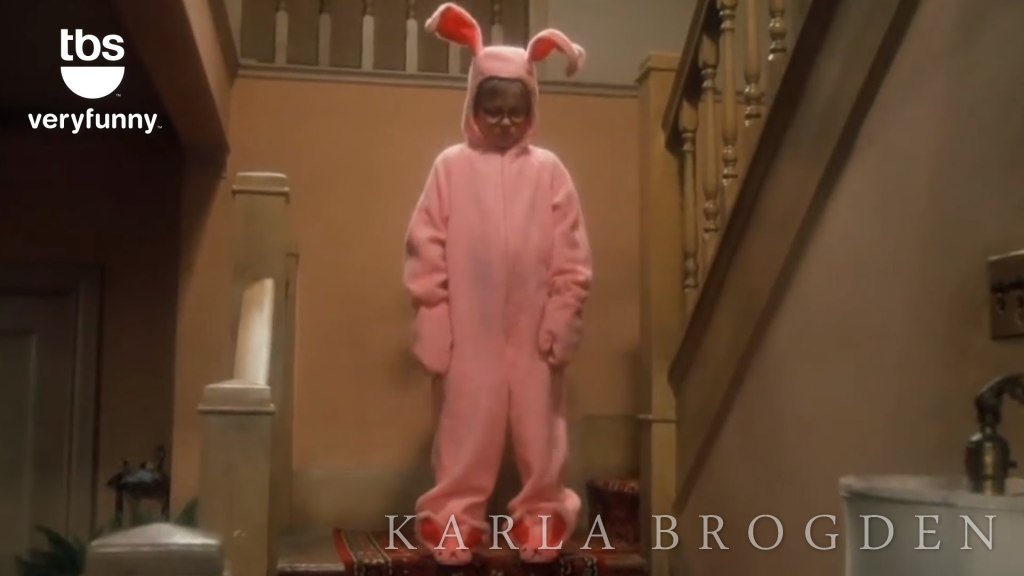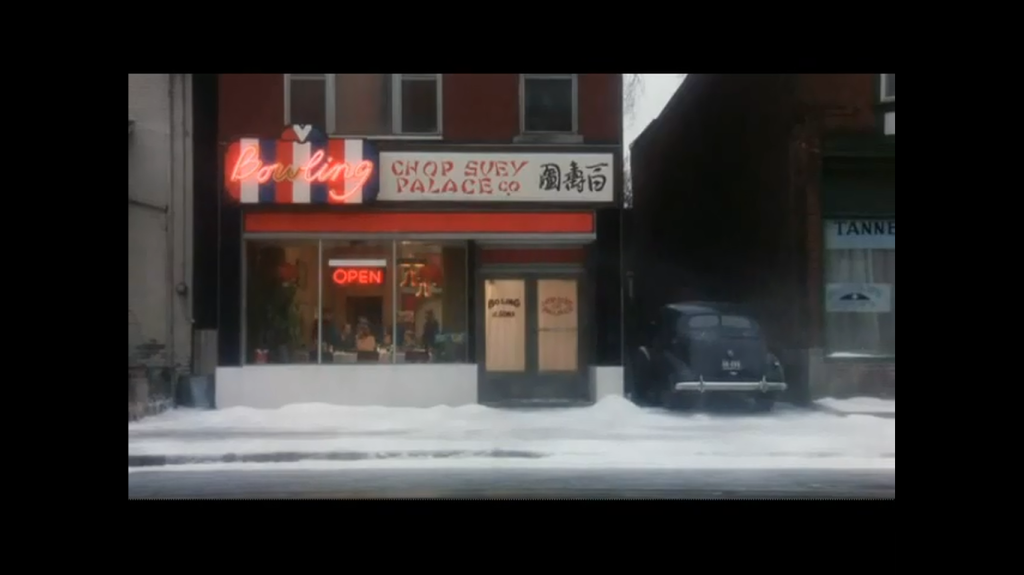 Watching this movie and eating Chinese food has been a family tradition since our girls have been little, and we have done it every Christmas Eve. Sometimes we go out for Chinese, order out and bring it in, or make our own. This year I wanted to set a Chinese-themed tablescape for our Christmas Eve tradition.
When you think of a Chinese restaurant your mind automatically pictures red, black, gold, and white colors. I started with a simple plain white tablecloth. For the runner down the middle, I printed Chinese dragons from my computer in triplicate. Since there would be only five of us dining, I added another dragon printout at one end of the table and set the tea pots of Chinese black tea there.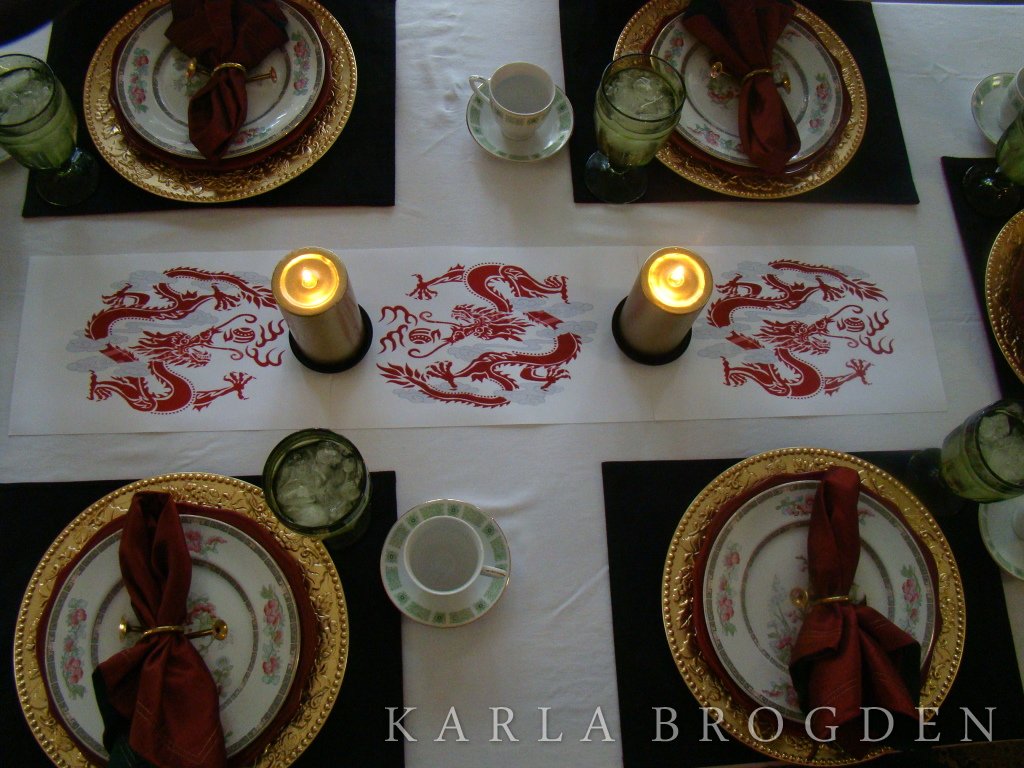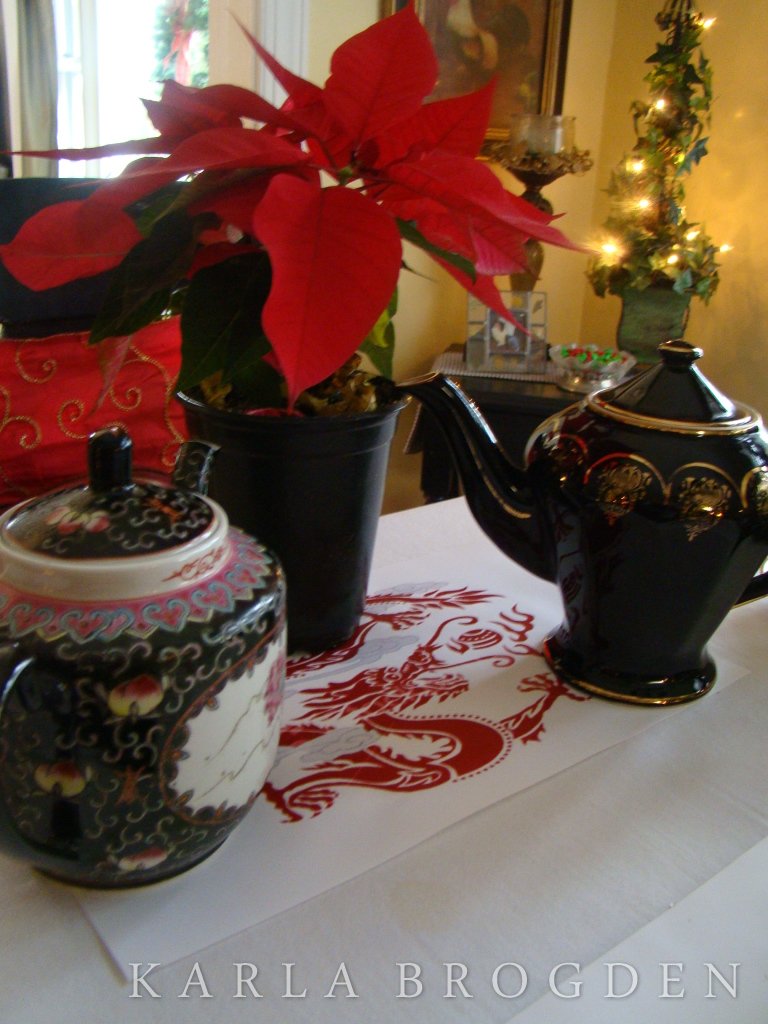 I pulled two gold candles and started to look for my black candle holders, but I couldn't find them. So thinking outside the box (you will not believe this) I put them into black disposable coffee cup tops. They fit perfectly and you would never know that they were not real candle holders.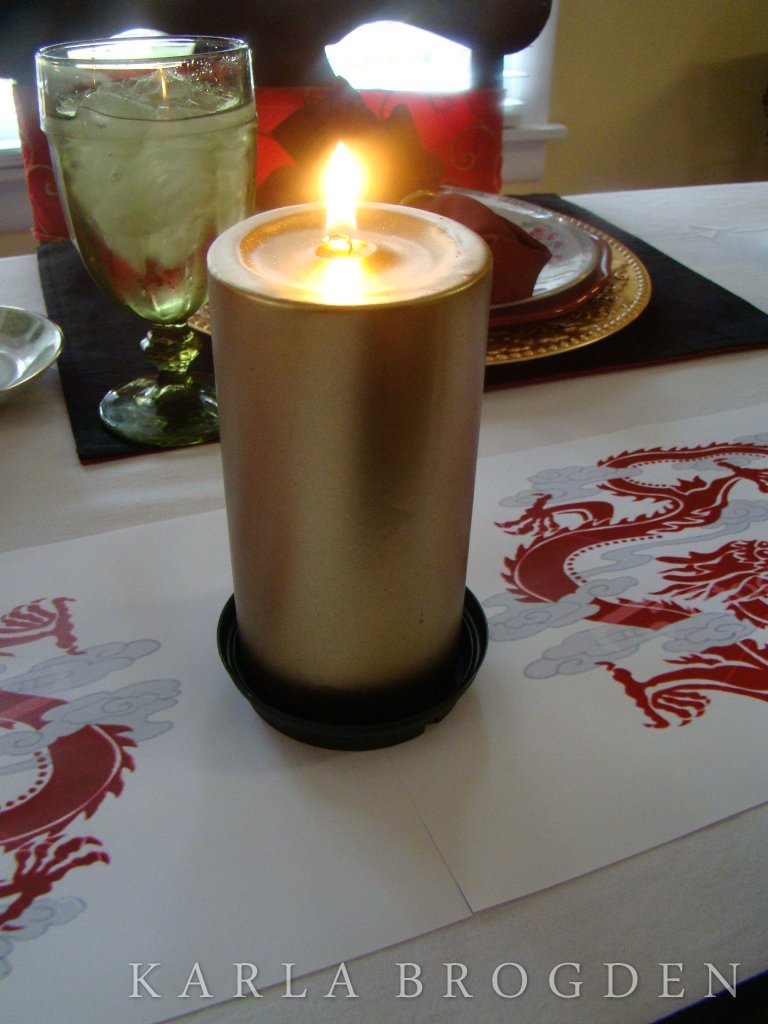 Next I used black placemats with gold chargers. For the plates I started with a red plate topped with my Indian Tree pattern Maddock plates I picked up years ago at an Antique store. From time to time I will use two plates to give a double charger affect. However, I am not a huge fan of tons of dishes being stacked at each place setting unless they are part of the menu or a photo shoot.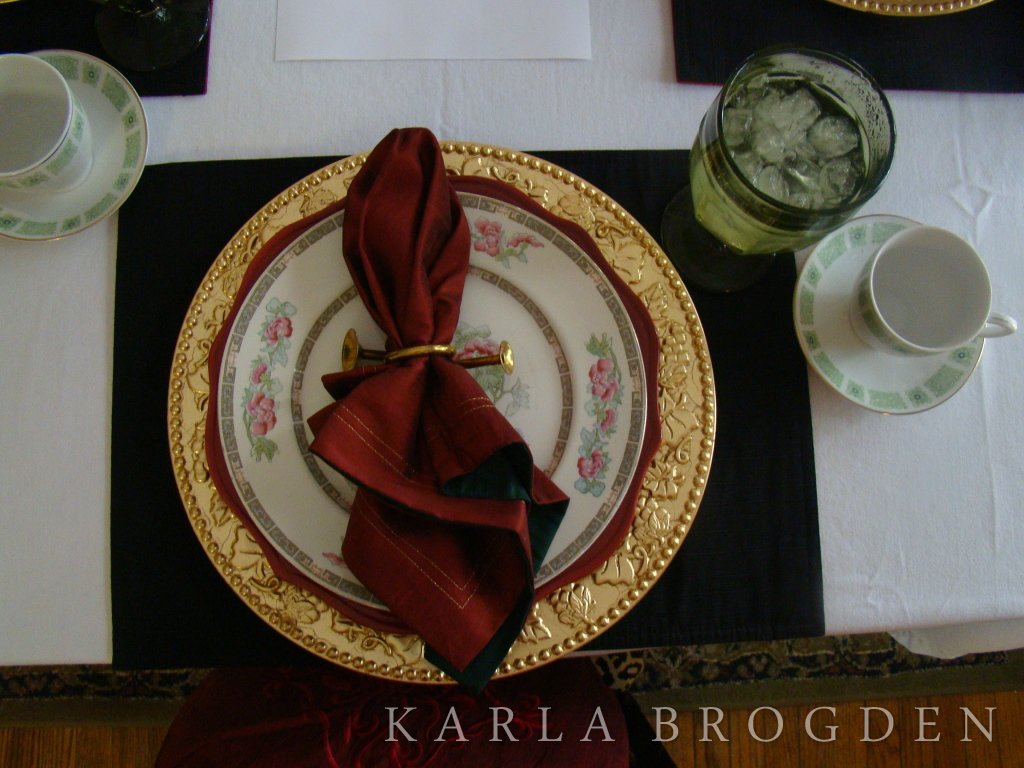 I chose to use plain simple green glasses which pick up the green in the Maddock plates. For tea service I pulled out my green and white tea cups that came from China which would be quite appropriate I thought. :0) For the last addition I placed burgundy red napkins in gold horn napkin rings to pull in a little Christmas feel.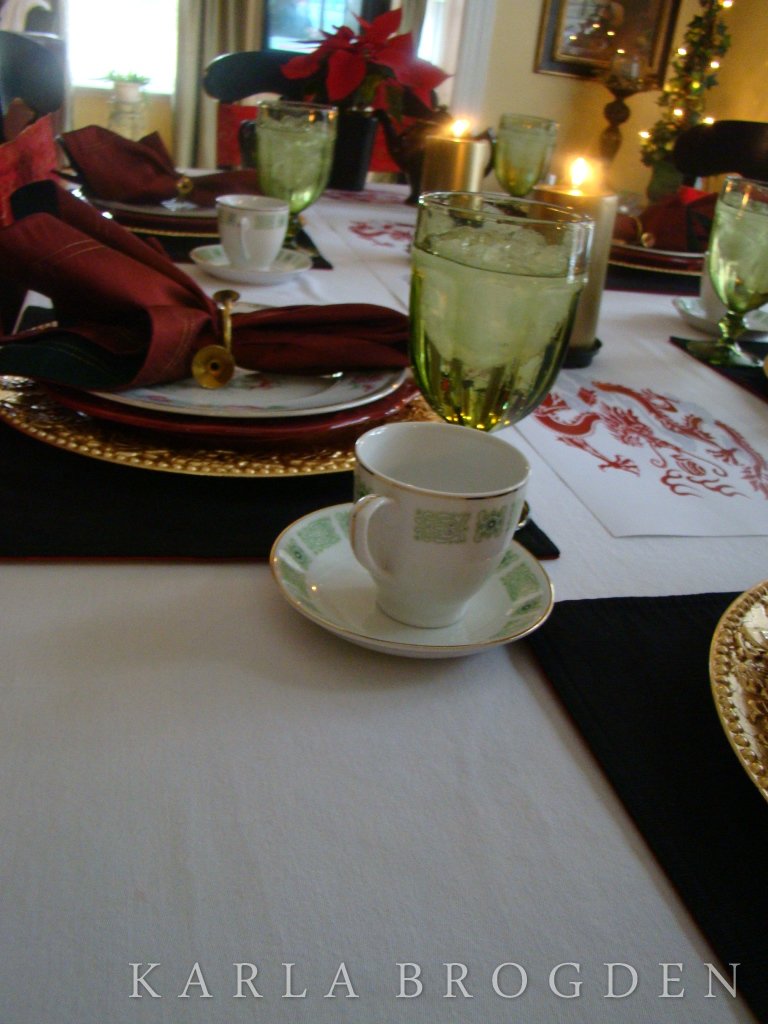 Overall I was very pleased with how fast and easy this tablescape came together. Then it was time to call for takeout – and the best thing was the take out containers actually fit into the whole theme of the table.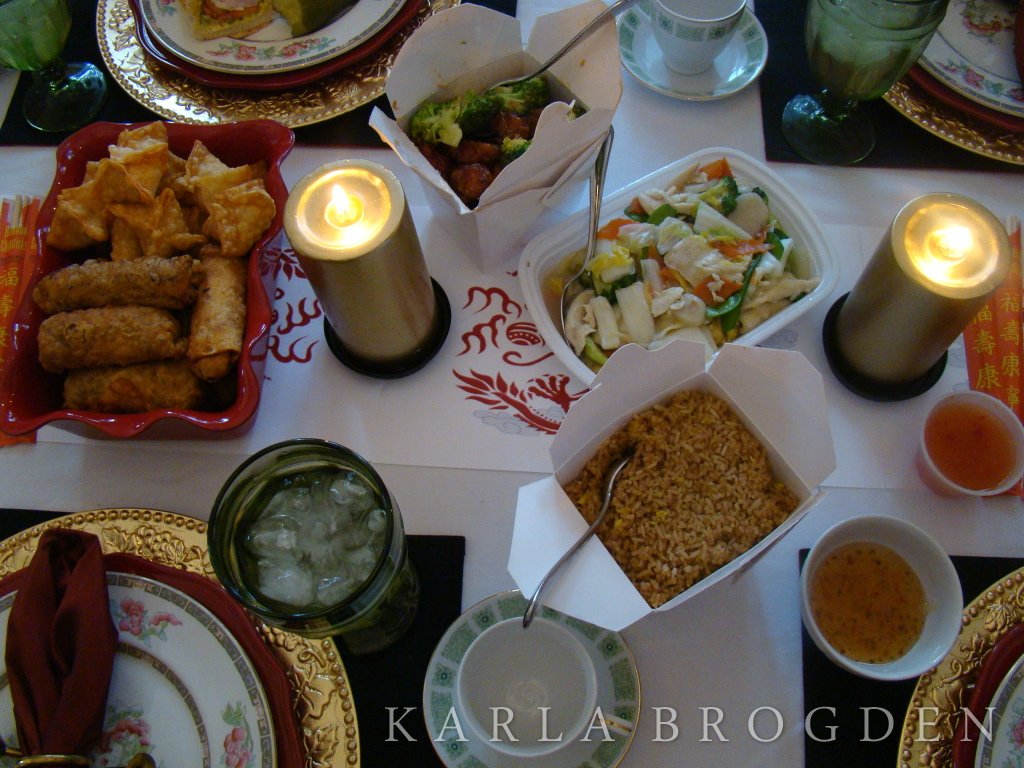 So easy! Hope you have a wonderful Christmas Eve and make your own family traditions memorable – without having to dress up in a pink bunny suit!