We have always made gingerbread houses every Christmas since the girls have been little. This Christmas I decided to throw Brittney a gingerbread-making party for her birthday.
Since it takes awhile to decorate a gingerbread house, I went ahead and assembled each house. This actually makes it so much easier for any age you may do this party for. The decorating itself can be quite time-consuming, so assembling in advance is a good idea.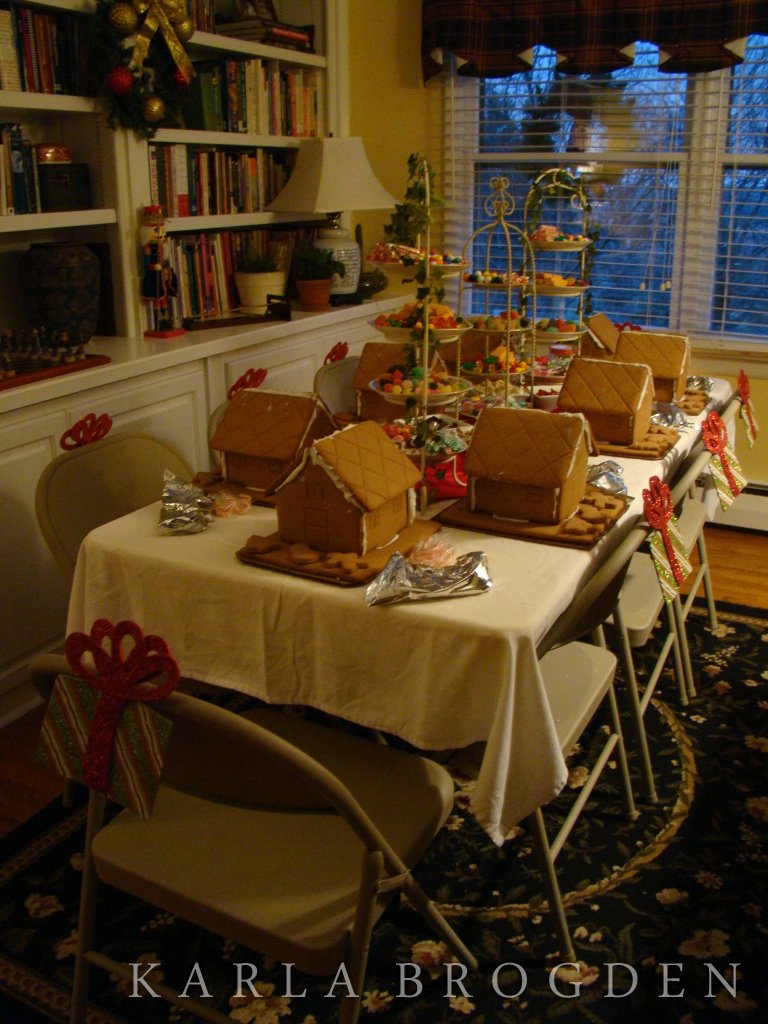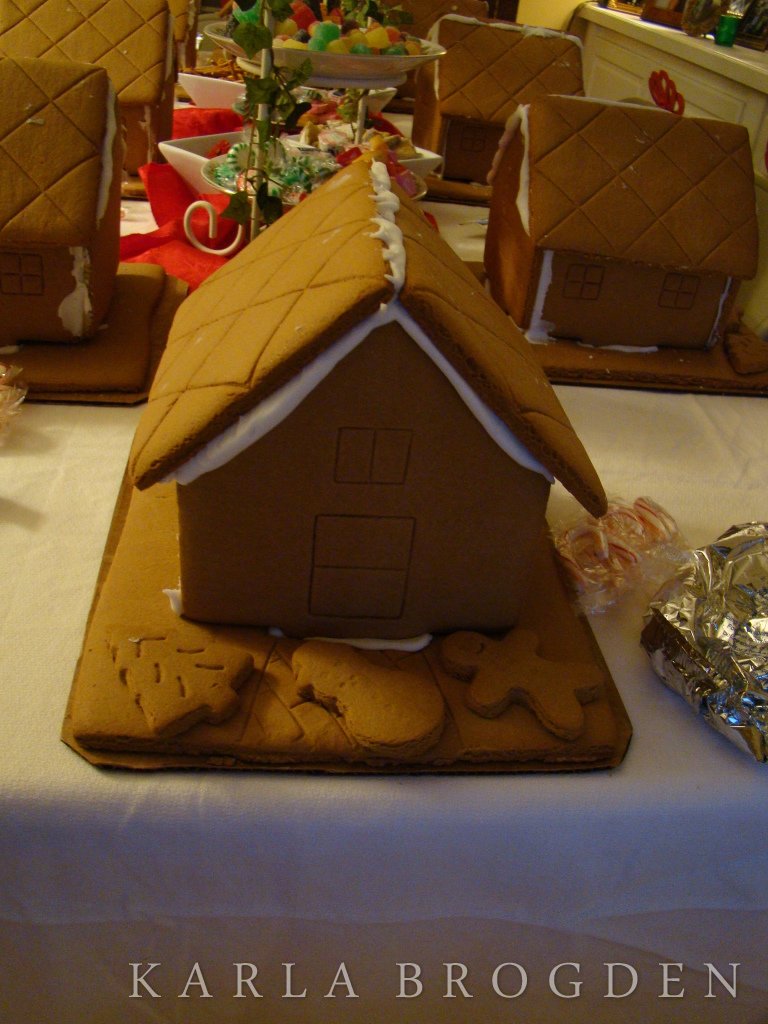 I used tiers to free up much-needed table space, allowing most of the candy to be displayed openly. I filled in with a few scattered bowls.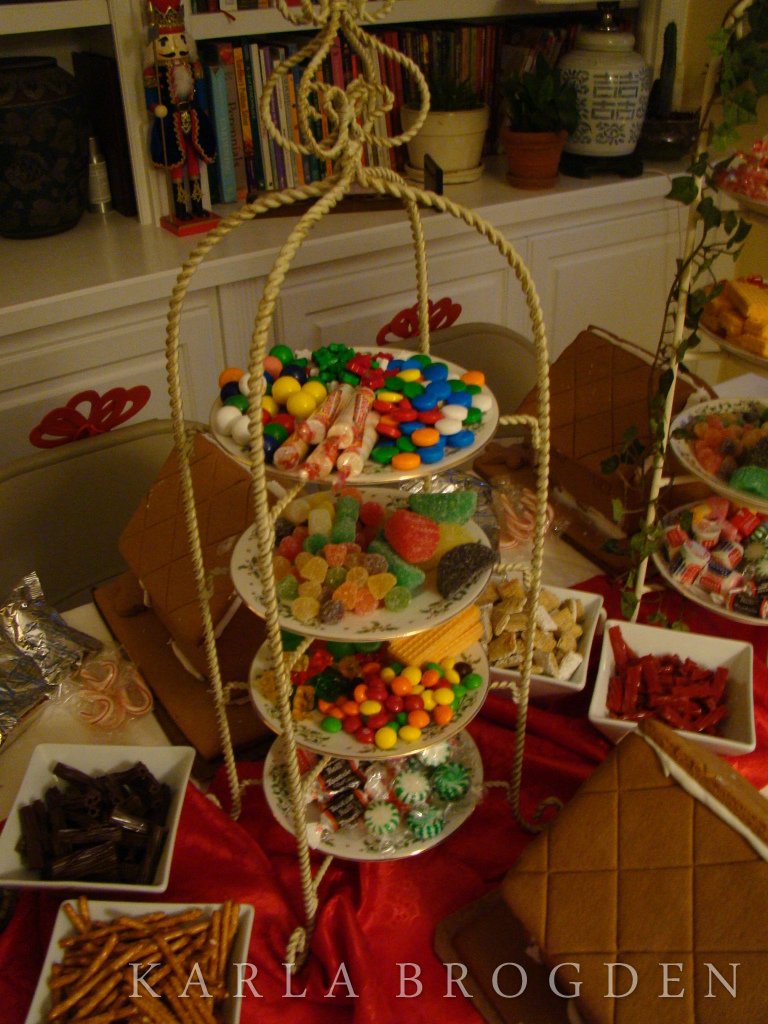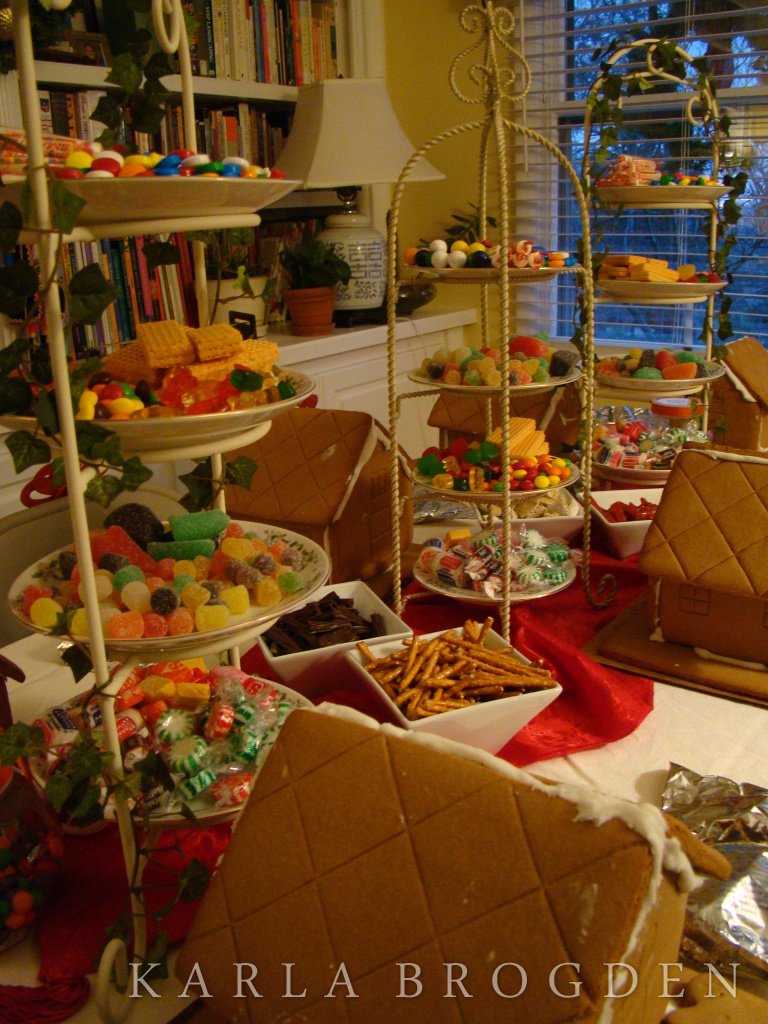 Each child had icing for "glue" to decorate with. I found the cute wooden presents on sale for nearly nothing, which I hot glued to the back of each seat.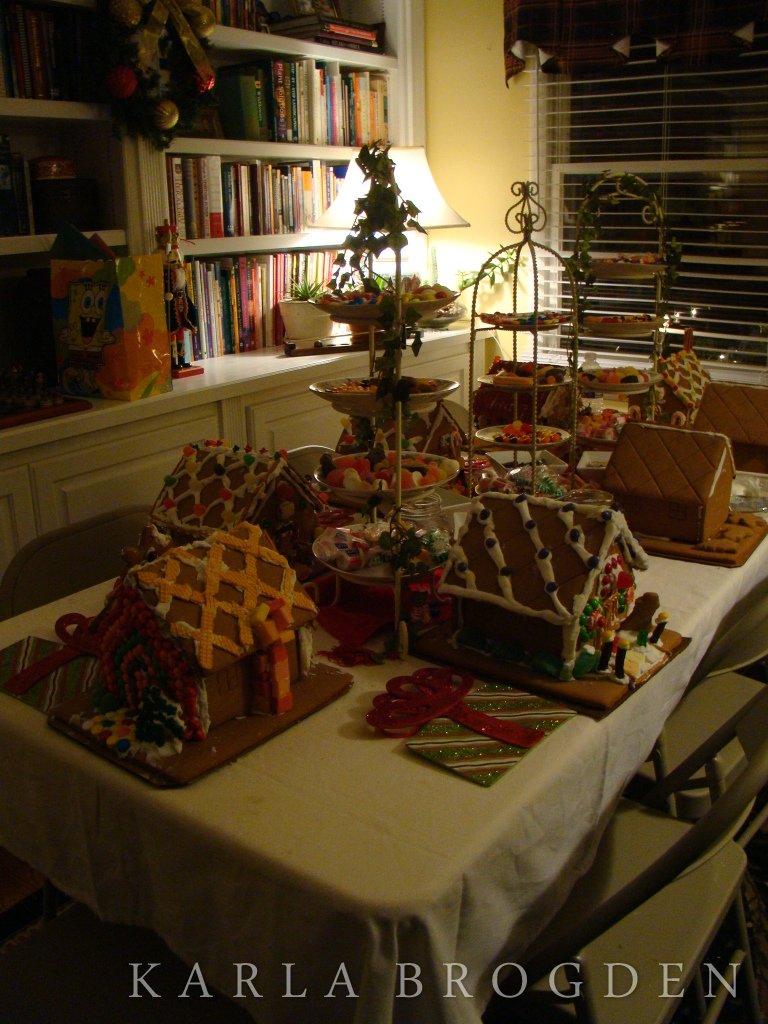 All the girls really had a great time and got to take their houses home to enjoy for the holidays.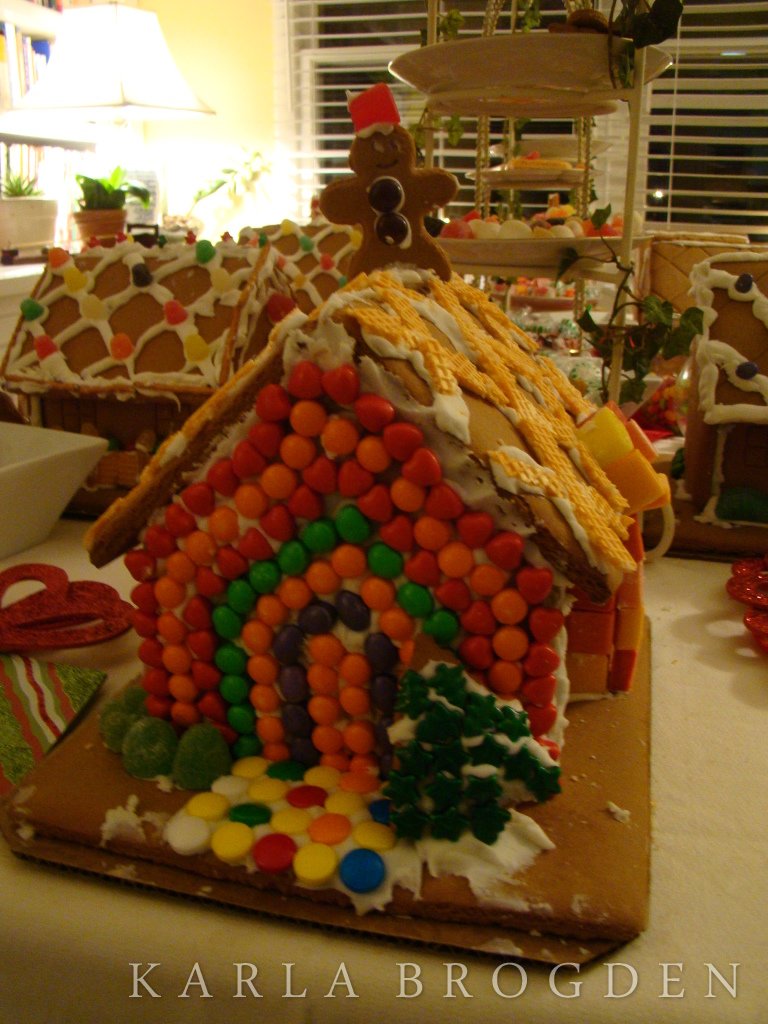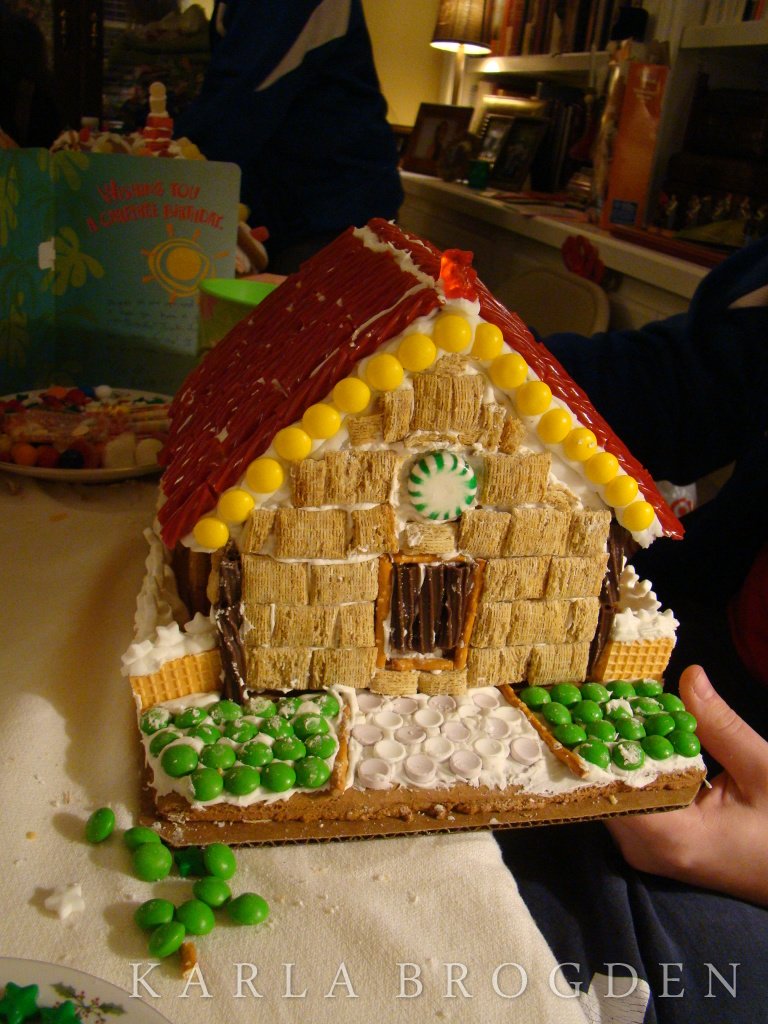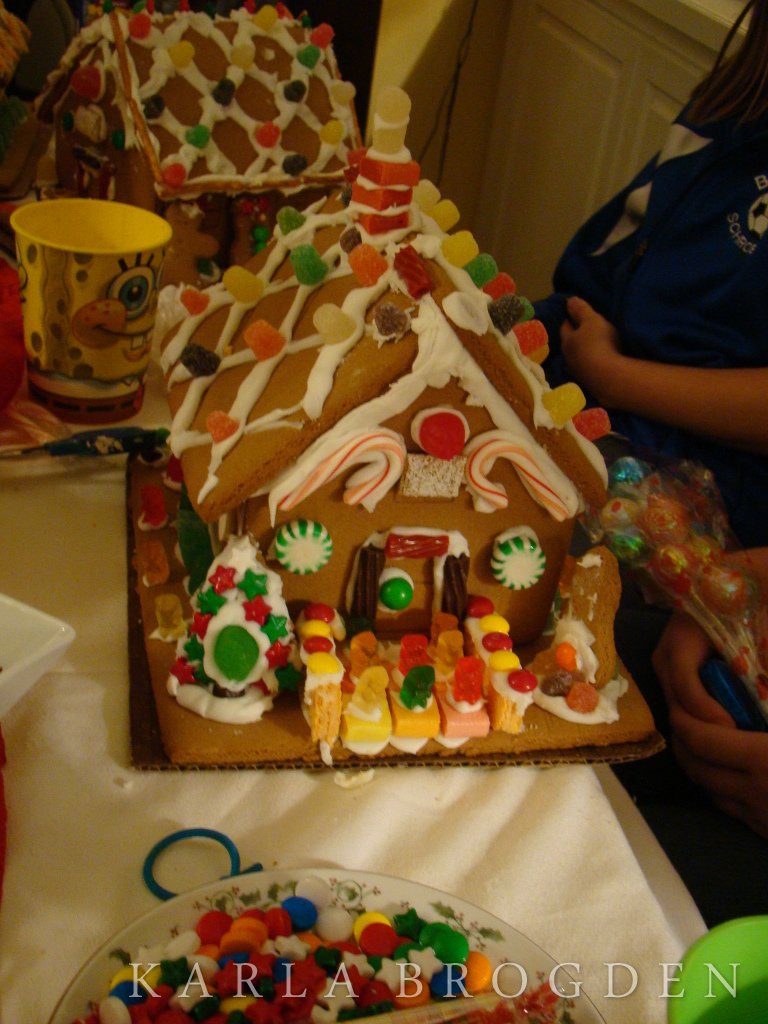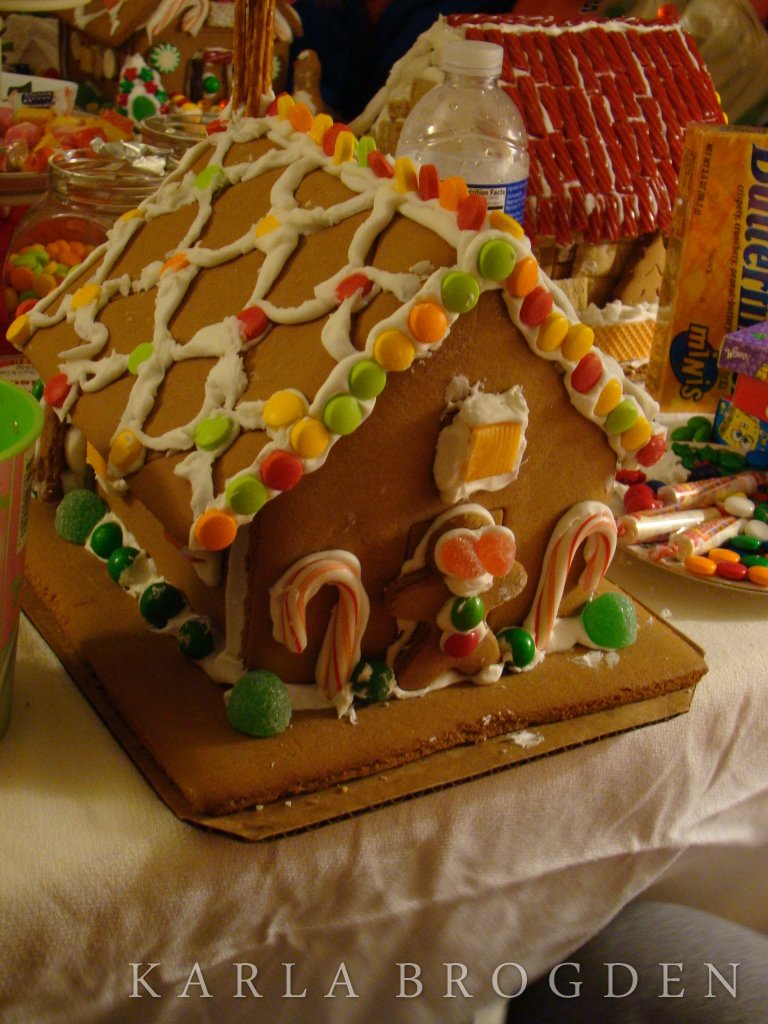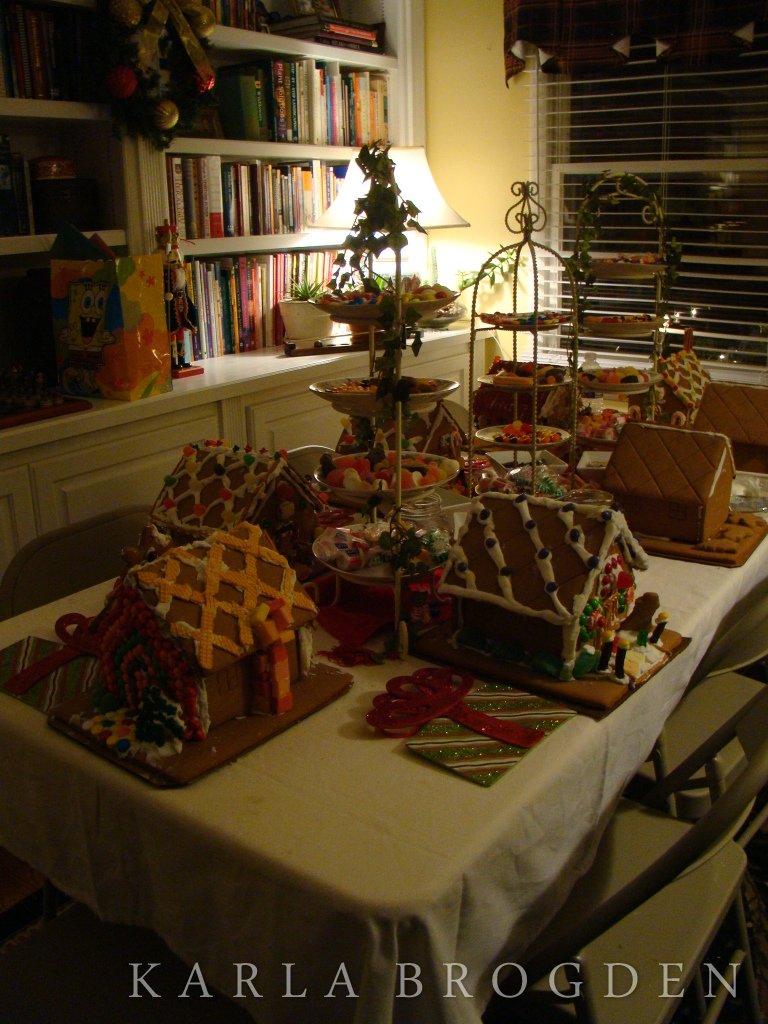 A win-win for a birthday party if you ask me! :o)