The girls are home from college so I thought I would celebrate with a Pre-Thanksgiving Brunch Tablescape. My friends and clients over the years who know me know that it is not out of the ordinary for me to make normal family meals into something extraordinary. And why not? I never understood why people would only go through the trouble of a tablescape only when they have company. You can do these things for you and your family. Our families are the special occasion. :o)
I started with a green tablecloth and topped it with a piece of muslin I scrunched down the center.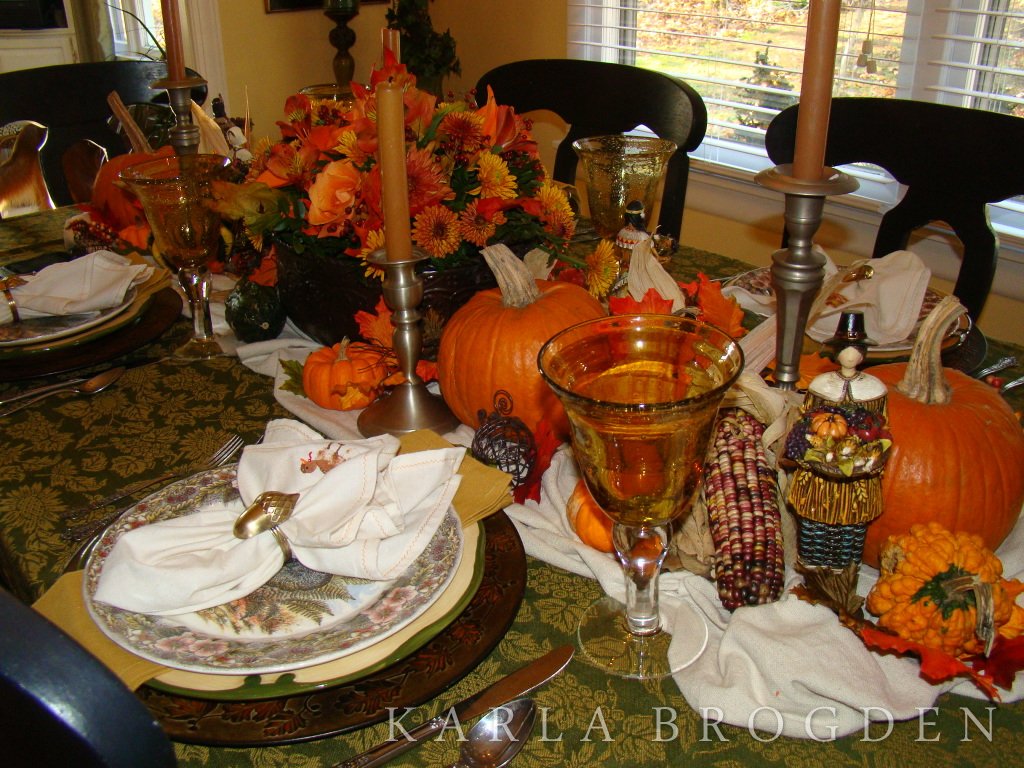 Next came the floral arrangement. I had been blessed this past week when a friend of mine surprised me with this beautiful fall bouquet. The gorgeous color really set the stage for the rest of the table. If you don't have a bouquet to use, a large pumpkin or a short vase filled with fall-colored flowers would also work.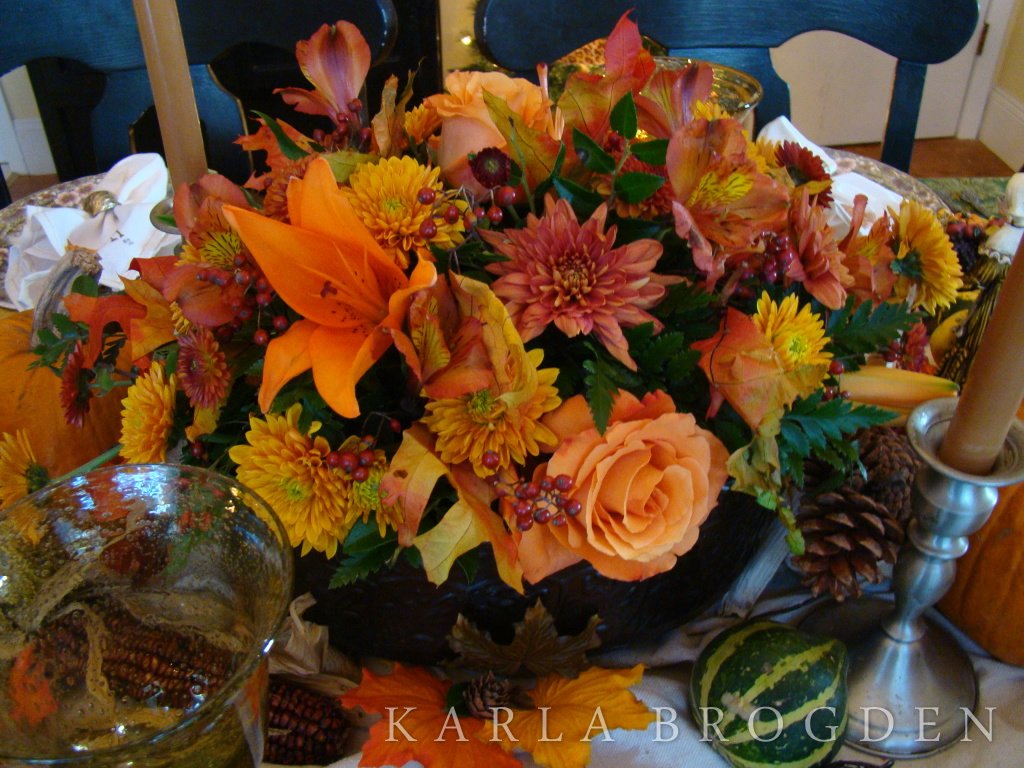 I then added candleholders with tan candles and pumpkins and gourds, staggering them down the table. I brought in some leaves and pine cones to bring in a natural aspect. I also added my pilgrims and Indians, given to me last year by the same friend who gave me the flowers. I think it is always fun to include items friends have given me. It makes me reflect on the ones we care about and are thankful for.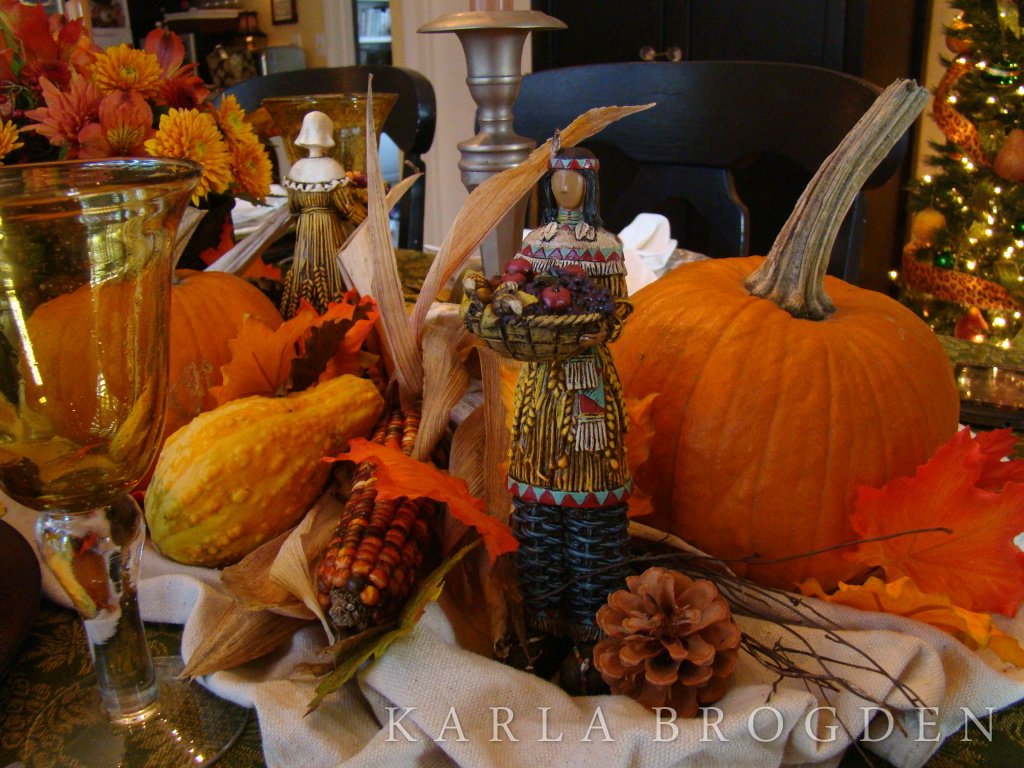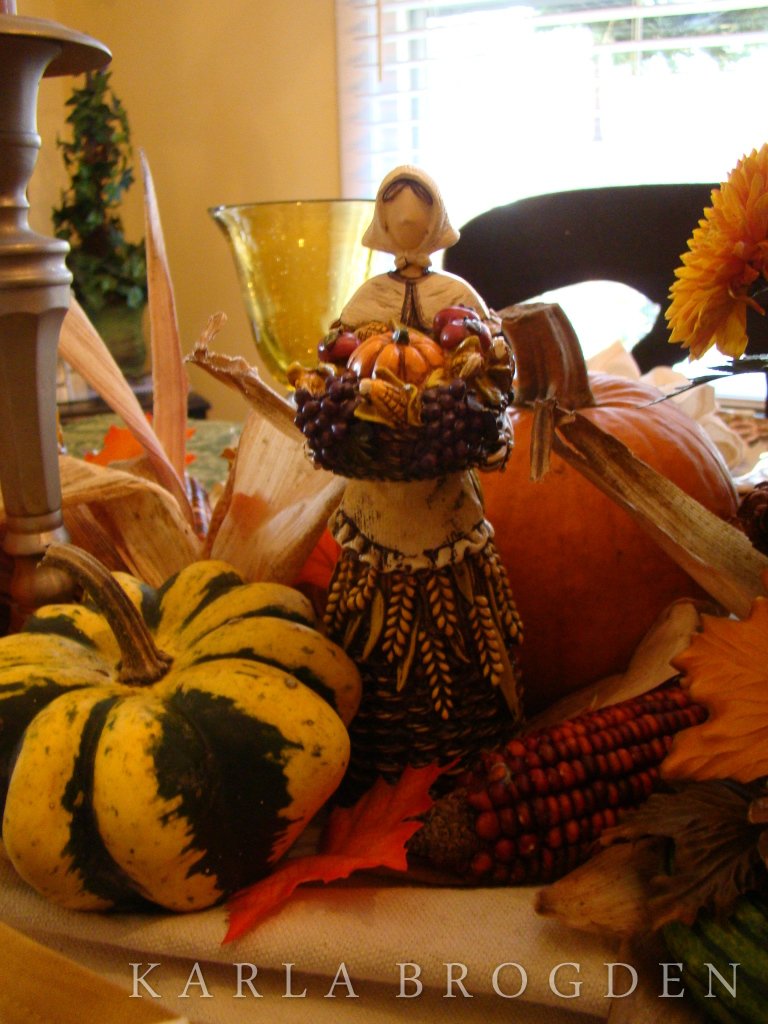 For each place setting I started with brown leaf chargers, added a green-outlined plate to pick up on the green in the tablecloth, and topped it with turkey dishes. The silverware is from my grandmother. The napkins are a craft my younger daughter, Brittney, and I made when she was 10 years old from our fingerprints. The napkin rings I picked up from a little antique shop on our trip to the Adirondacks in 2009.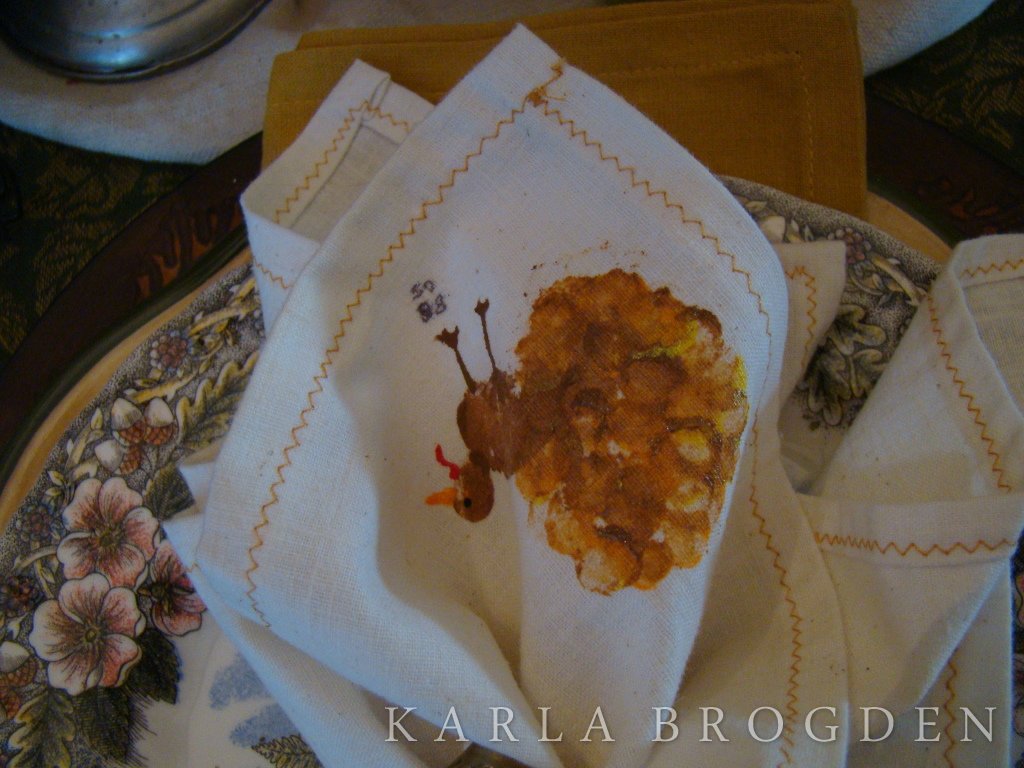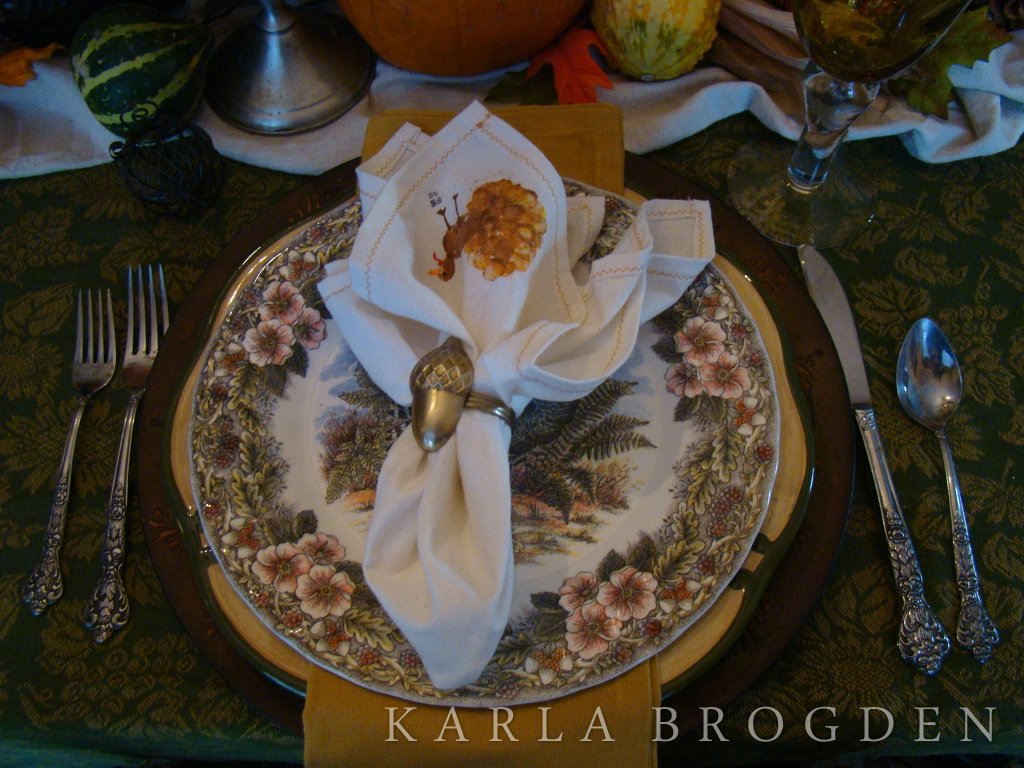 I really didn't want to spend hours in the kitchen cooking, so our menu would be your typical breakfast foods. But ya know, when you take the time to set a lovely table for your family, it makes typical food taste special. Just remember that and you can turn an ordinary brunch into something extraordinary. The key is don't stress over it too much. Take the things that make you feel happy, add a few items that bring back good memories, and put them together in a tasteful manner and you can't go wrong!