So happy! I won First Place in the Flowers Show with my mantel arrangement! The judges comments were "magnificent in every aspect." I was so surprised to win First Place as there were so many beautiful entries!
Last night I brought the arrangement to place at Sonnenburg. It filled the whole back of my SUV! I received tons of compliments and one question kept coming up: how did I put this big thing together? Lol I have to say it was by the grace of God.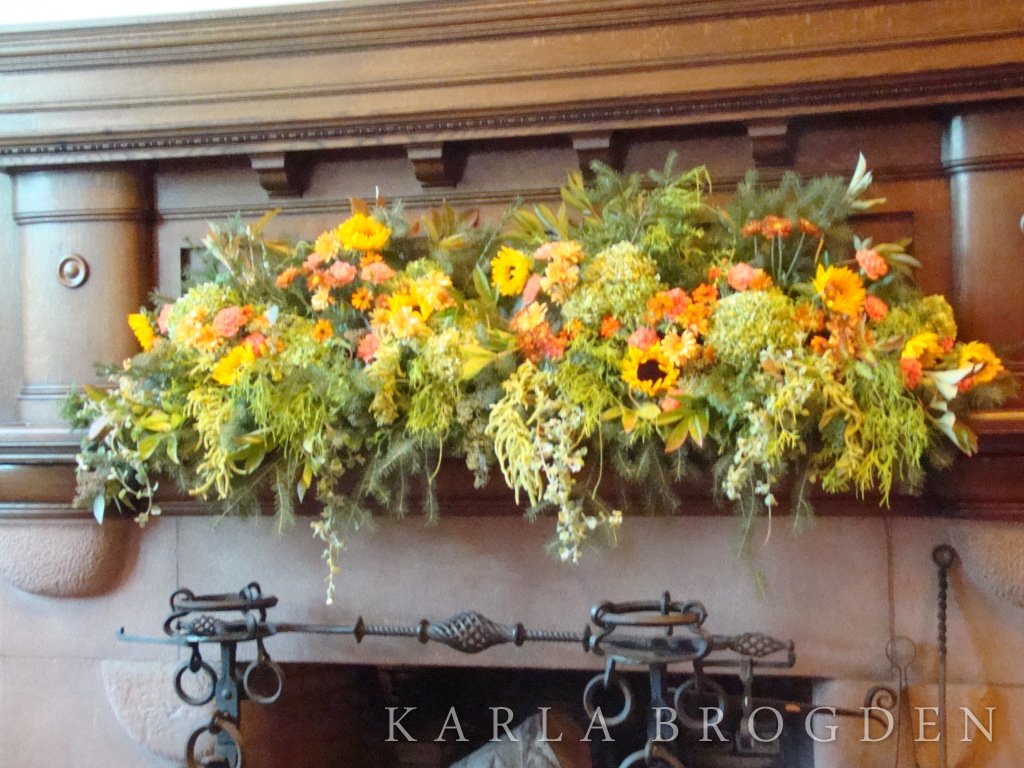 It really didn't take long to set the arrangement up . Just spruce up a few flowers that had trouble be transported. It really was quite impressive after I got it up there and stood back to take a look.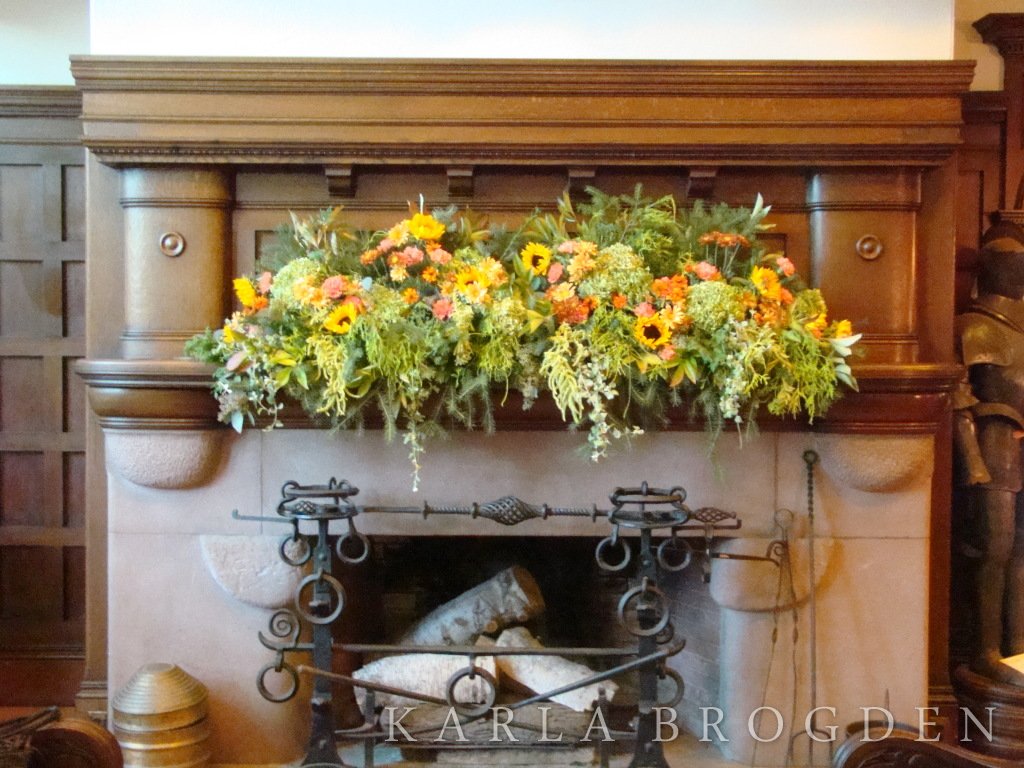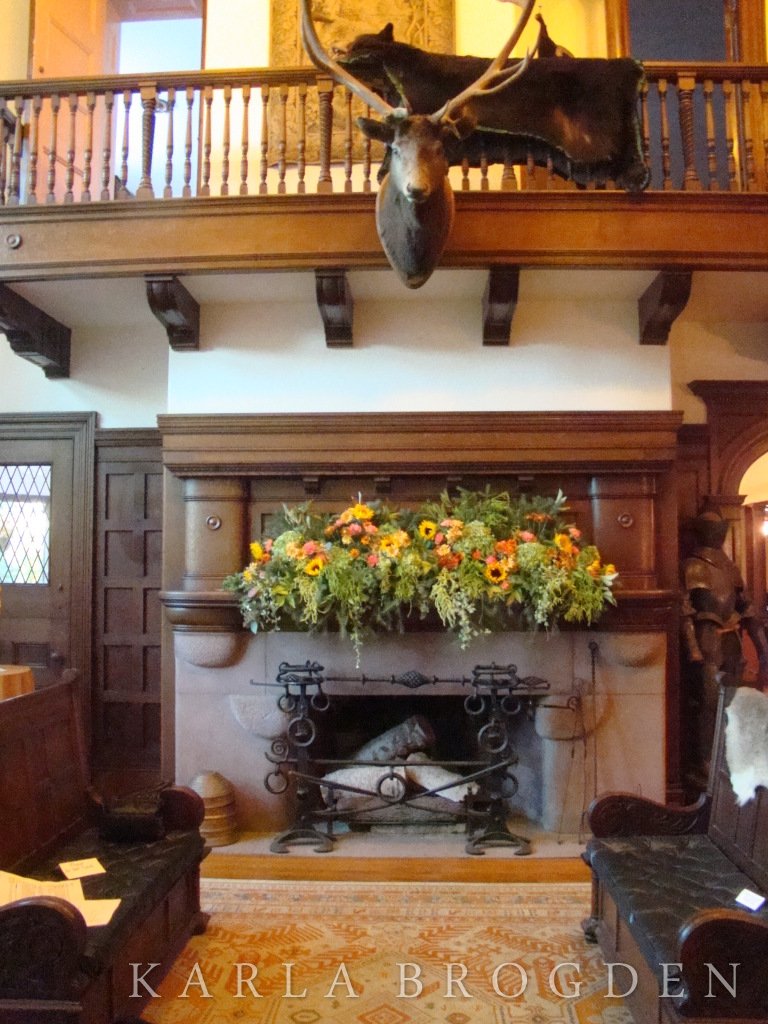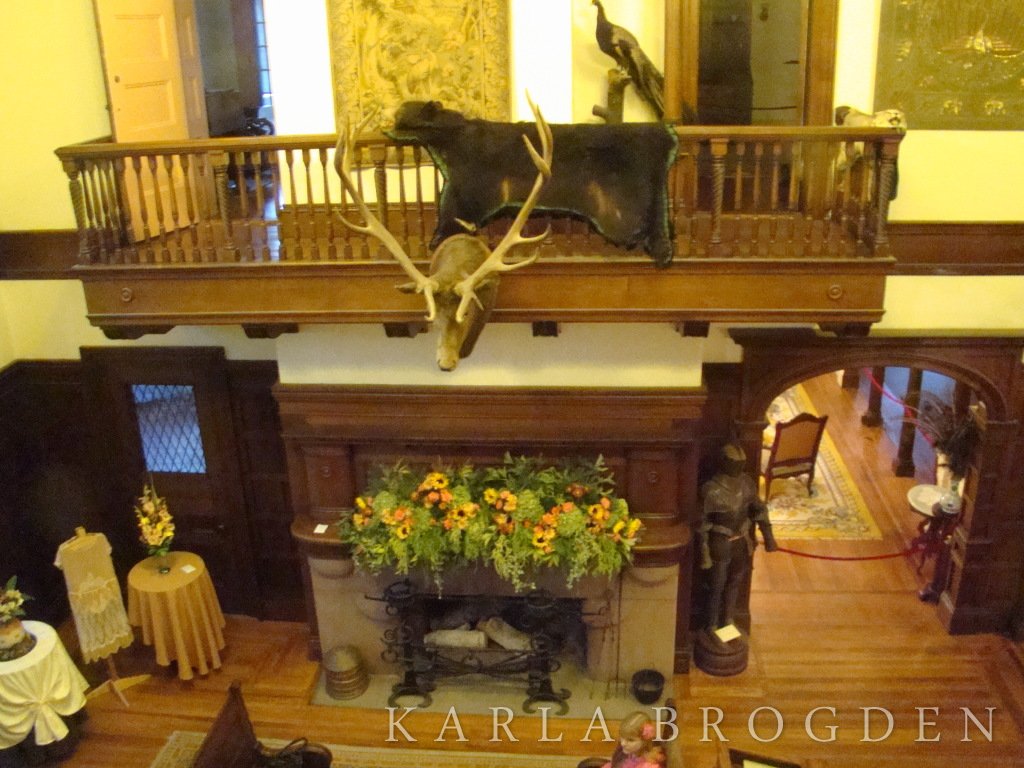 Next I moved on to the outdoor buffet table. Going by my plan I ahd worked on I began to put the table together. While I was setting everything up an English lady approached me and said the judges are looking for more "empty" space for the judging. So the less you have on the table the better it will be. You may want to take at least half of what you have off.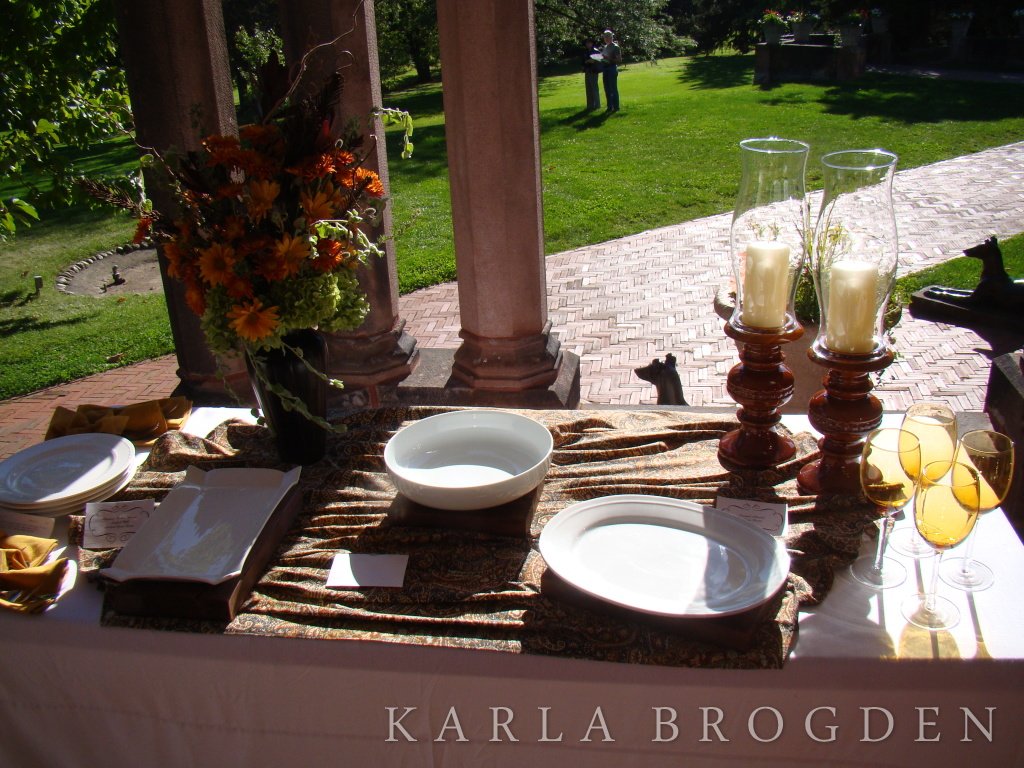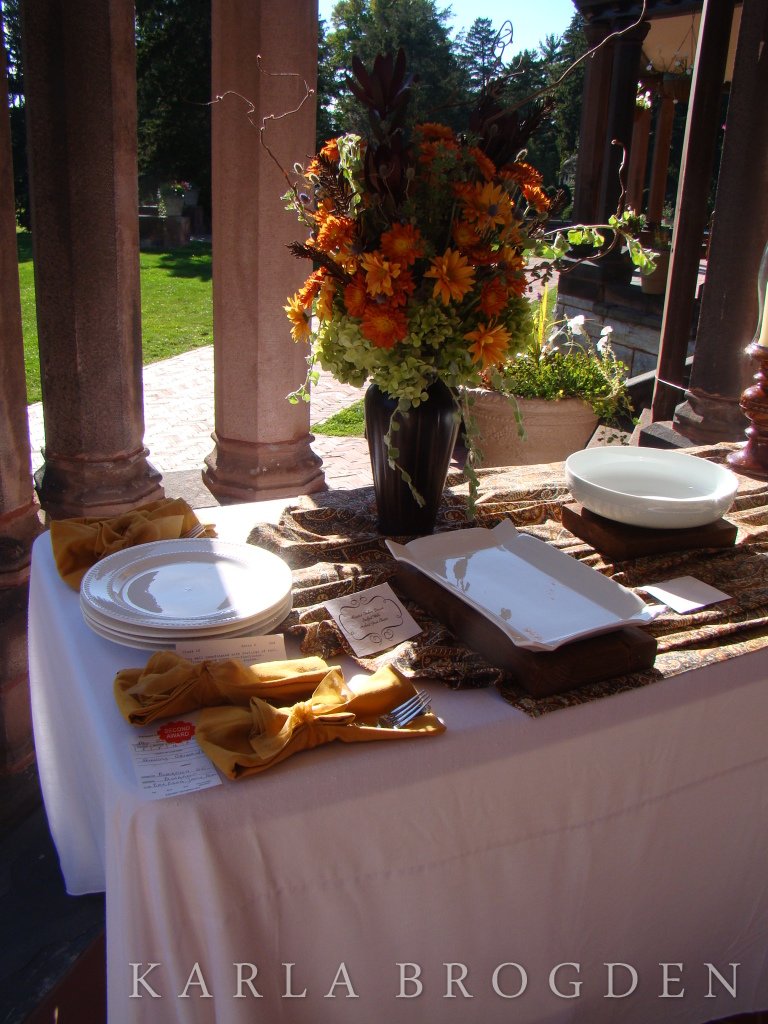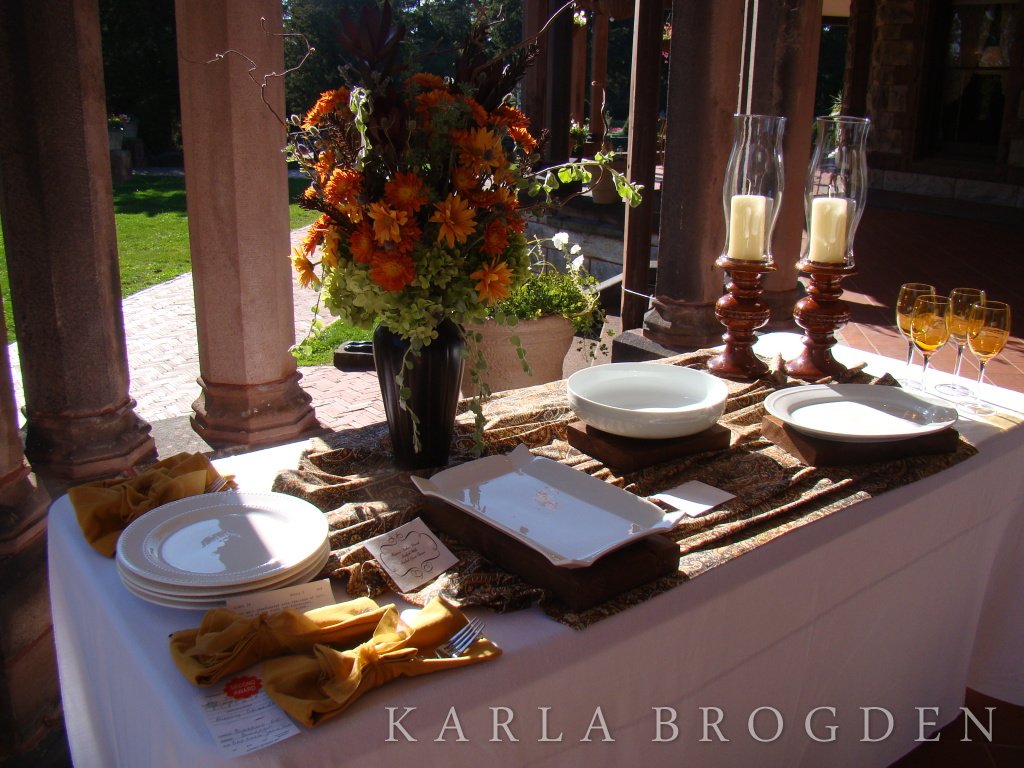 For an event planner who thinks a million steps into a tablescape this goes against everything I have in me. But hey give them what they want right. So I began to remove serving pieces from the table and make it as "empty" as I could. Later I found out the English lady happen to be one of the judges. Oh my!! How wonderful to have a little help from a judge being this was my first competition.
When I came to look at my table I noticed a few more things had disappeared. Someone had removed yet more dishes and arranged it slightly different than I had set it to begin with. I was a little surprised and slightly unhappy about it but hey let it roll. I won second place for the buffet table.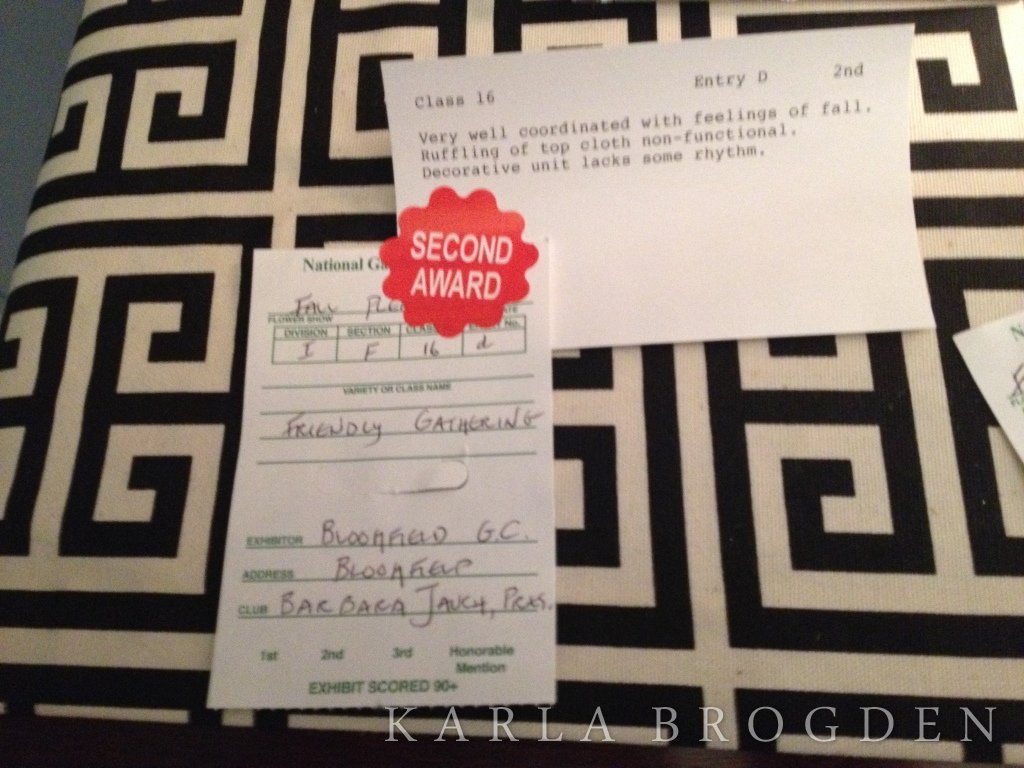 On you card left on the table the judges give you the reason's why you got what you did. My card said: "Very well coordinated with feelings of fall. Ruffling of the top cloth non-functional. Decorative lacks some rhythm."
Seriously people. Lacks rhythm? Lol. How are you supposed to create rhythm with bare minimum on a buffet table? The English judge came back over and told me if I had not scrunched the runner I would have won "first." Who knew how much trouble scrunching could get you in to. 🙂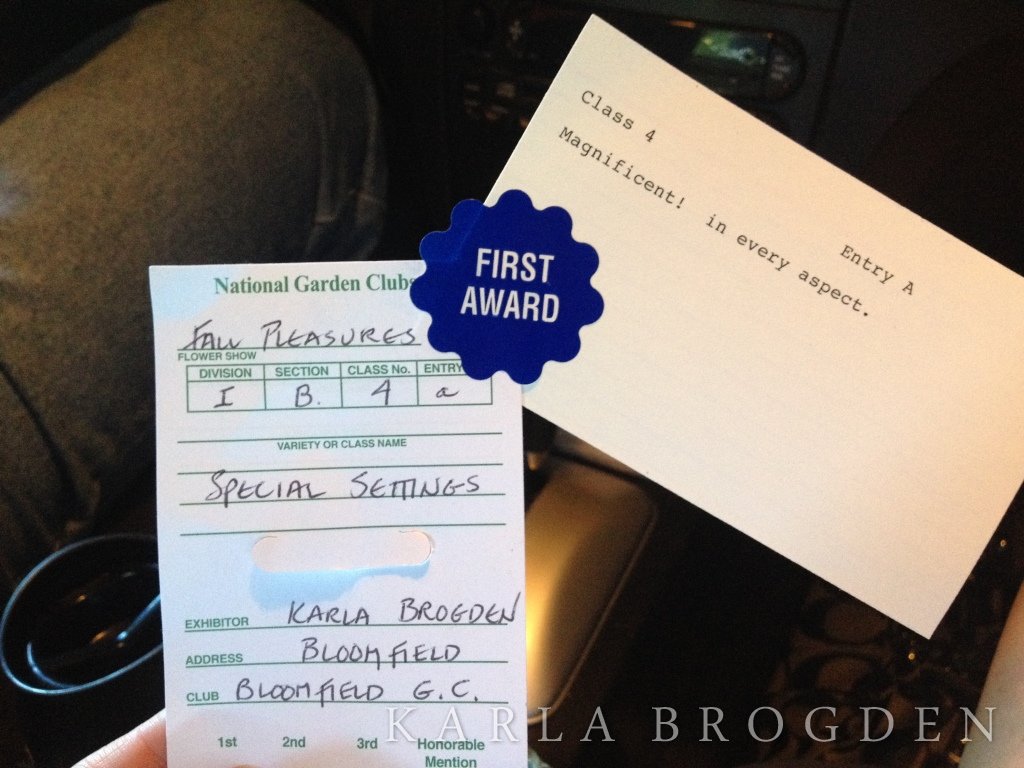 Here's a picture of my table arrangement Sonnenburg used on their website: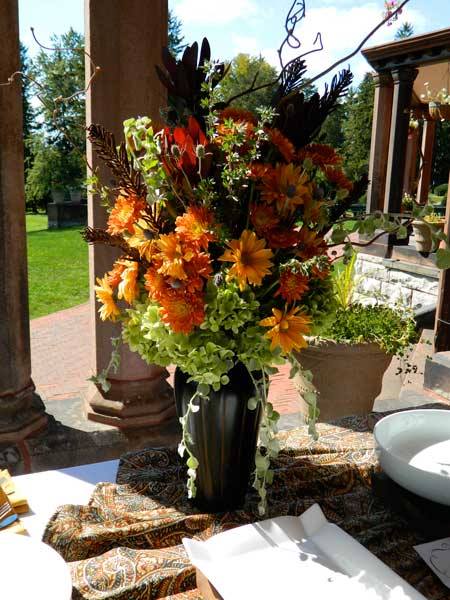 I am really glad I agreed to enter the flower show. I learned many new things and really enjoyed trying my hand at something new!