Well today's the day. I will be assembling the mantel arrangement for the Sonnenberg Flower Show. I will take it late this afternoon to set it up in the mansion. Hopefully it will turn out like the picture I have in my head.
First thing is to add the leaf to my table because I need a whopping nine feet. I borrowed two casket spray containers from the florist to arrange flowers in. This was a huge help and blessing. It will be a lot easier to transport the arrangement if done in two pieces. I filled the containers with water and began to build starting with spruce and peony leaves. So far so good.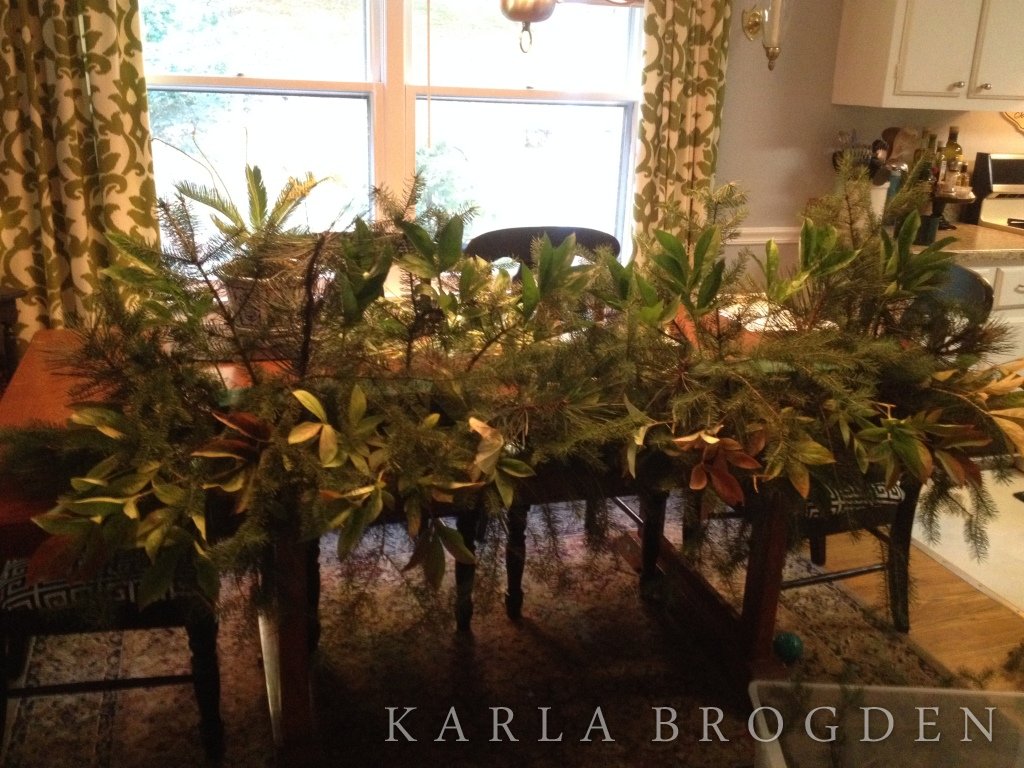 Next I have to start my line with flowers. I added the hydrangeas to start the flow.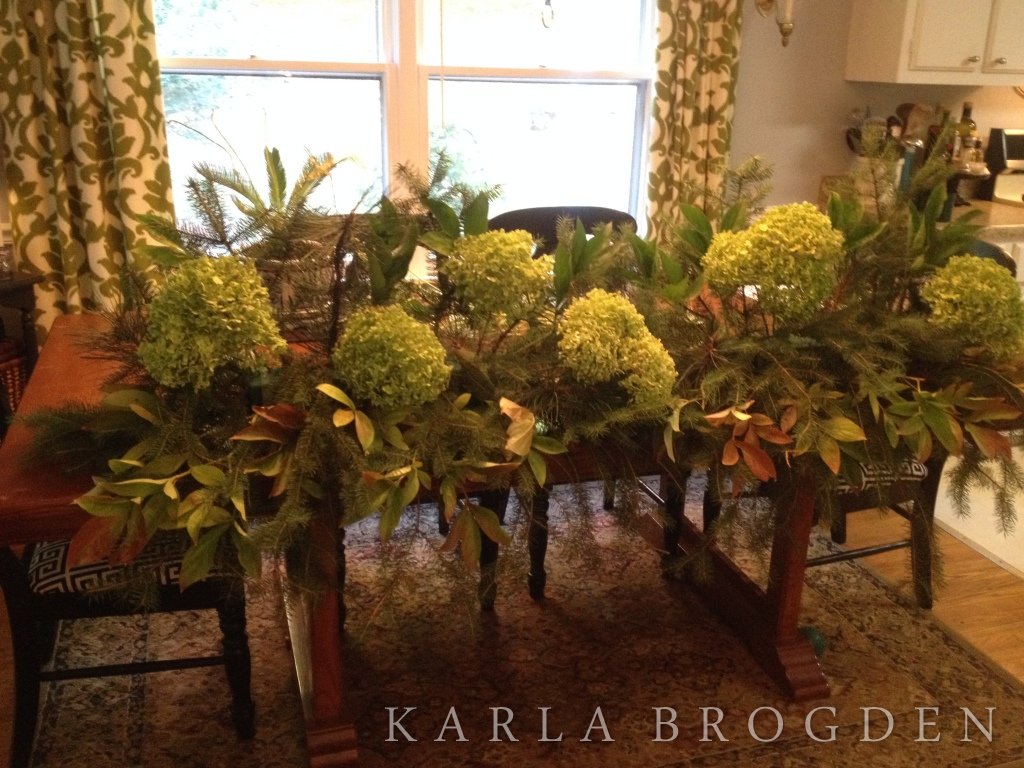 Next come the beautiful sunflowers. They really give a pop to all the neutral color.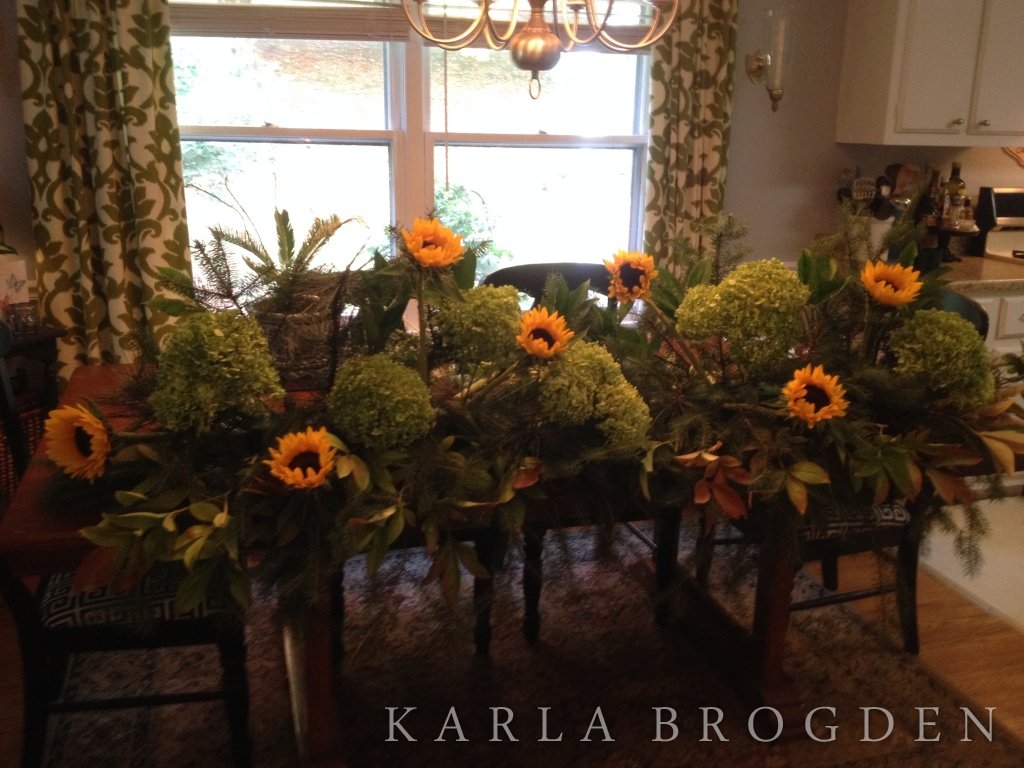 Then more color. Added the daises and carnations in groups. Now it is time to stand back and see if I still have a flow line going through the arrangement. Yep looks like it is flowing, so onto filling it in.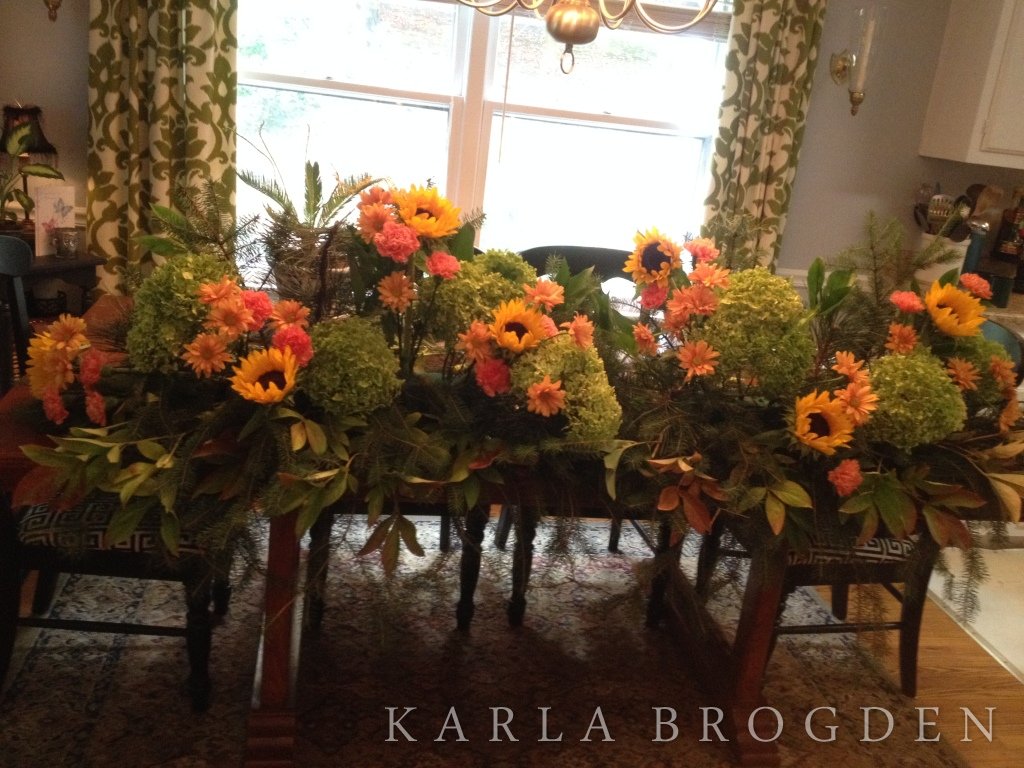 It is beginning to fill in nicely with many different greenery. I will continue working on it and show you the finished product tomorrow when it's placed on the mantel!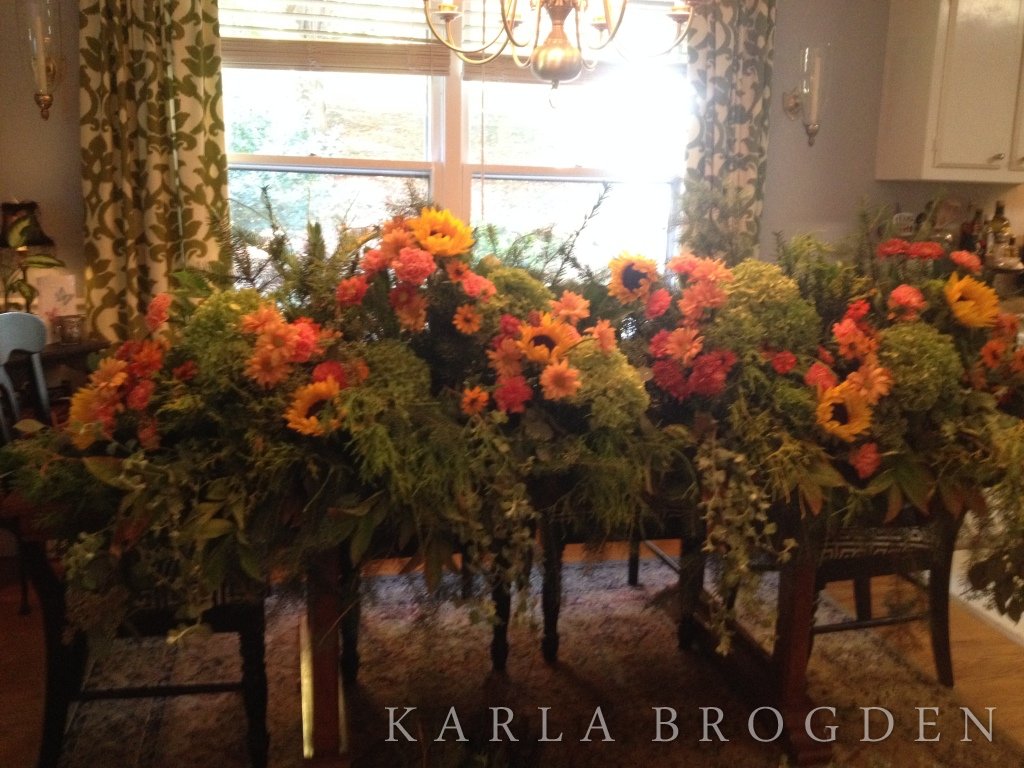 Here's a different view… it's a little blurry because I was in a hurry, but hopefully you can appreciate the size of this arrangement!