Our oldest daughter Beth graduated from college last week. Since we were traveling to her graduation we didn't have a lot of time to have a large celebration before the graduation. I began working on a small family tablescape for her graduation dinner. I guess the best way to describe her style is "country cottage with a modern twist." The theme I was going with was "Holding the Keys to Success."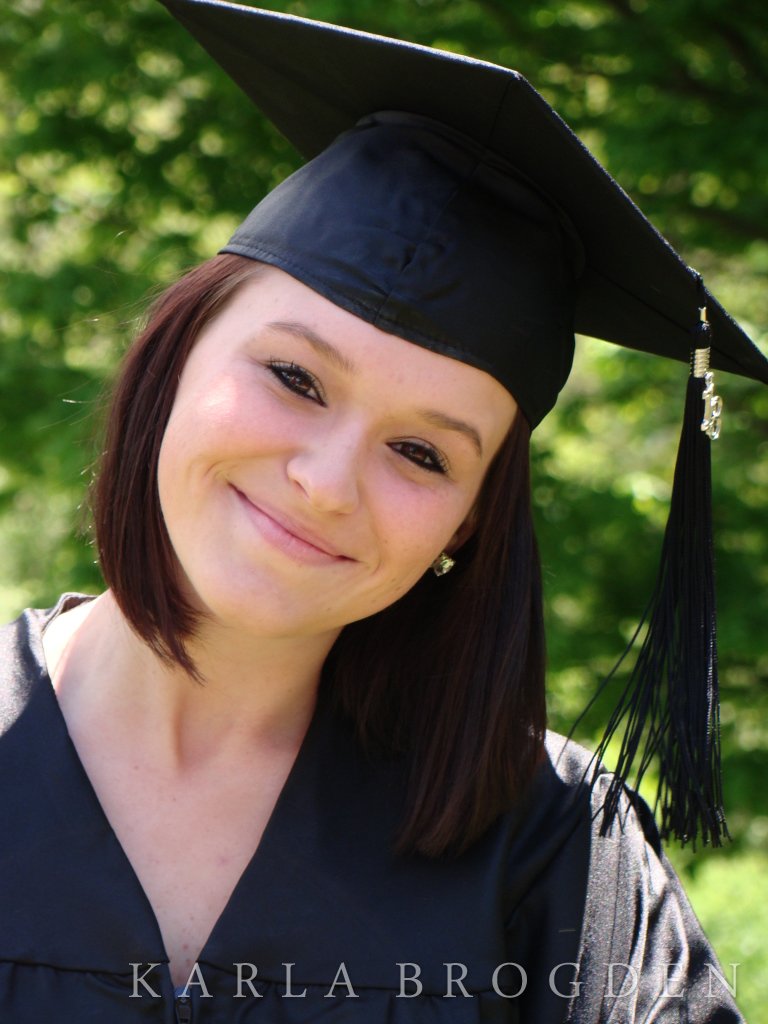 My starting point was a floral fabric I found and made into a runner. I layered it on top of a brown tablecloth which made the colors really pop.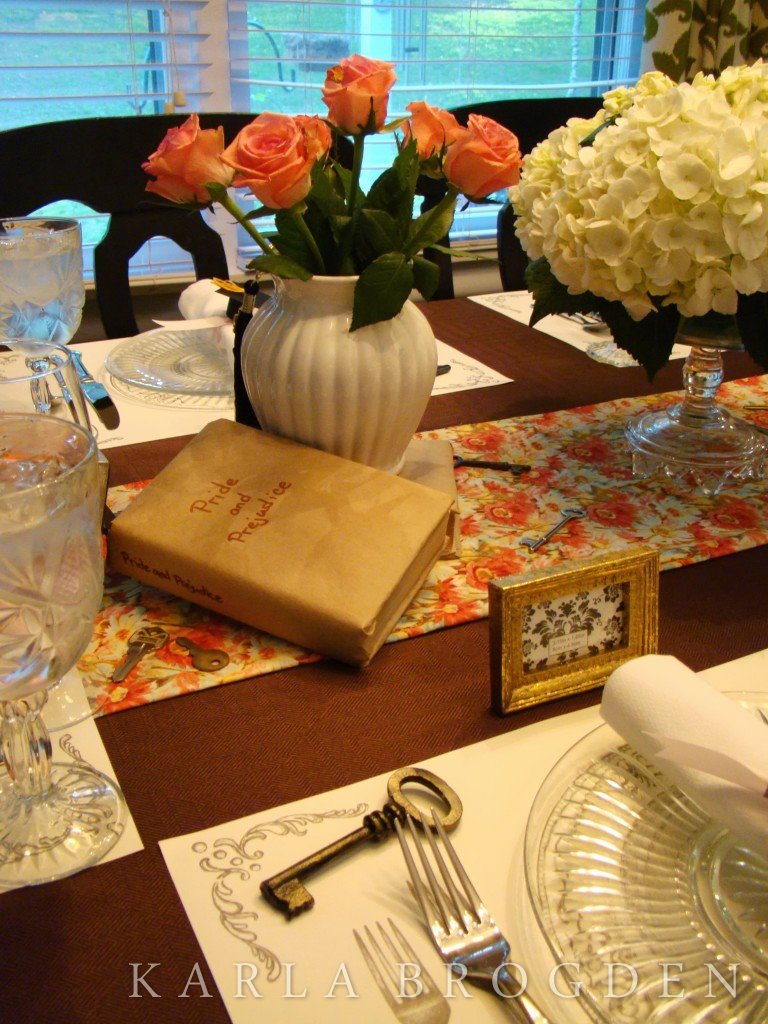 Now, on to the placemats. I didn't want just ordinary placemats. Searching online I ran across a company that has printed placemats that looked like a place setting already set. Fell in love with these so I ordered a book. I was very pleased when they arrived and thought they added a touch of the cottage flair I was looking for.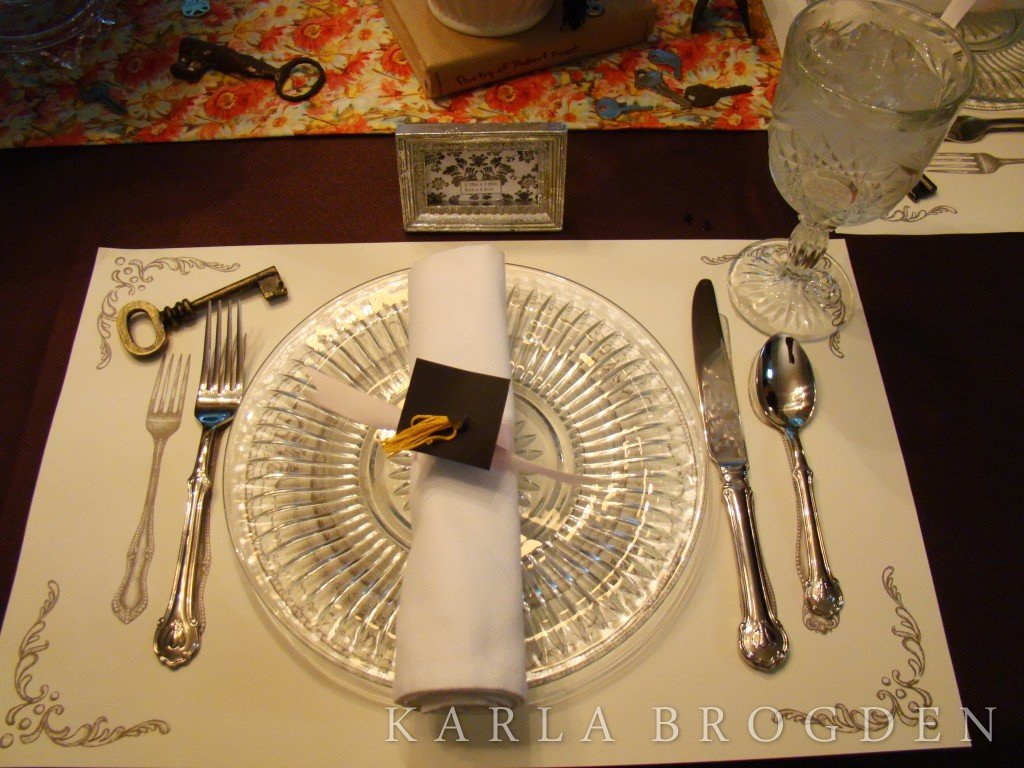 I went with clear plates so you could still view the printed plate under it. I scattered some borrowed keys from my mom to carry out the theme. For napkin rings, I made tiny graduation hats which could be taken as a souvenir. Beth loves books so I wanted to include several of her favorite titles. To blend with the table I covered regular books with brown paper and wrote her favorite titles on the covers.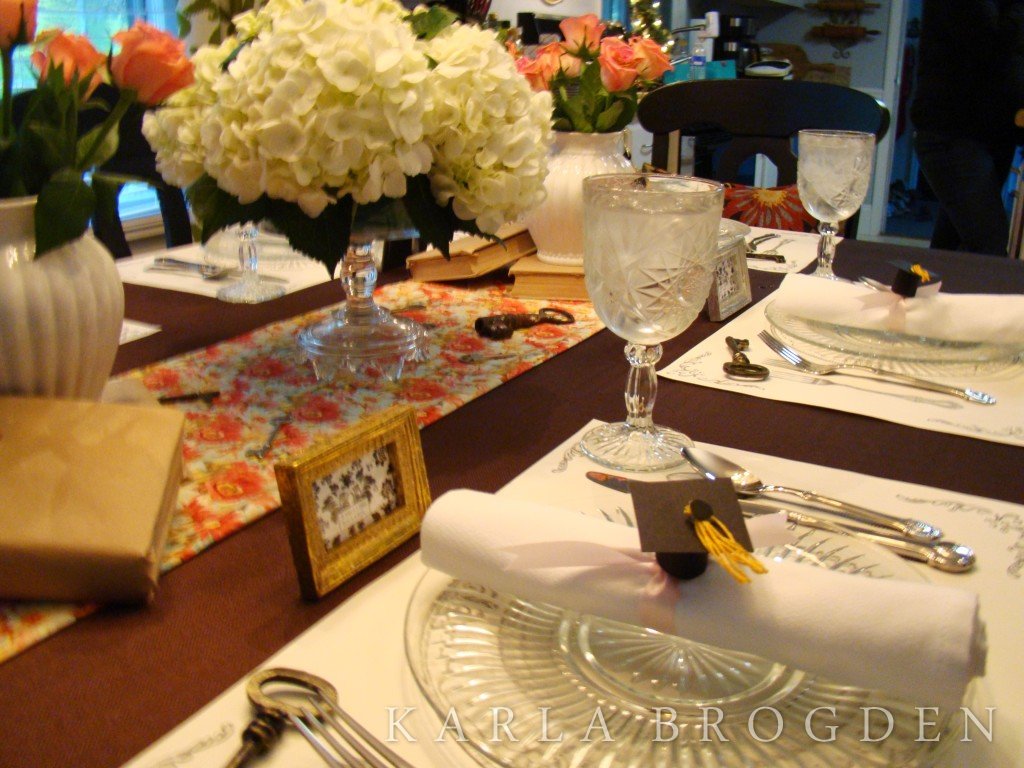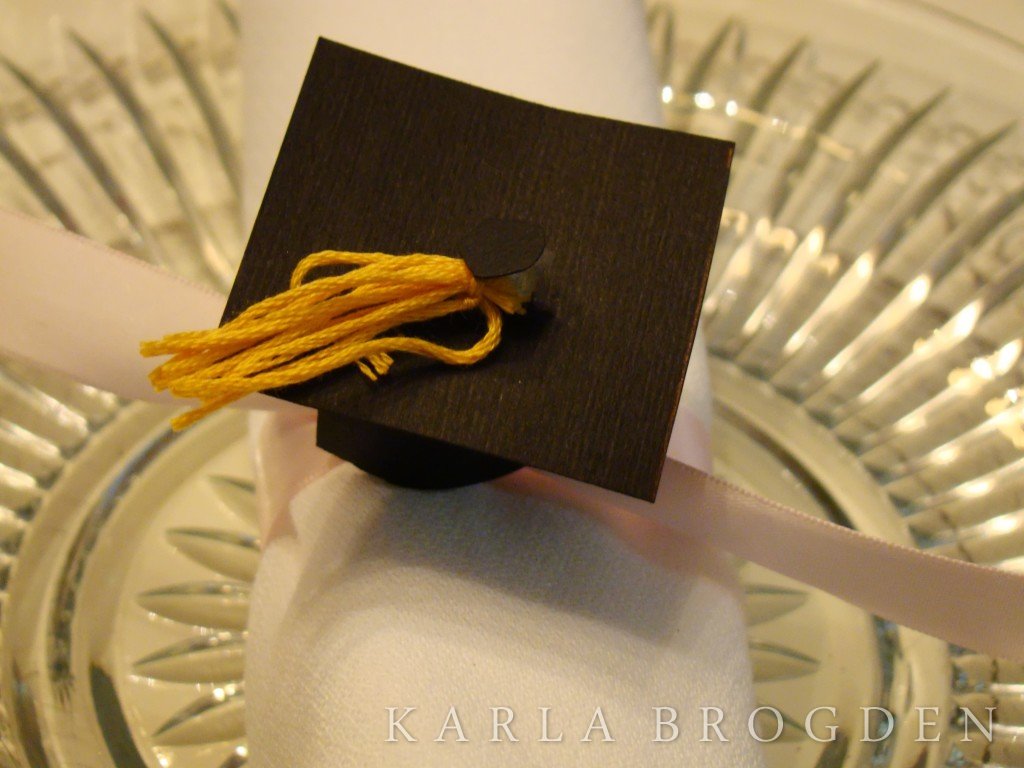 The hardest part of the table was finding pink roses. You would think they would be readily available. NOT! I had to run to six places before I finally found some. They were not perfect-looking but hey, I guess when you get lucky and finally find what you're looking for, beggars can't be choosy. I complimented the pink roses with white hydrangeas.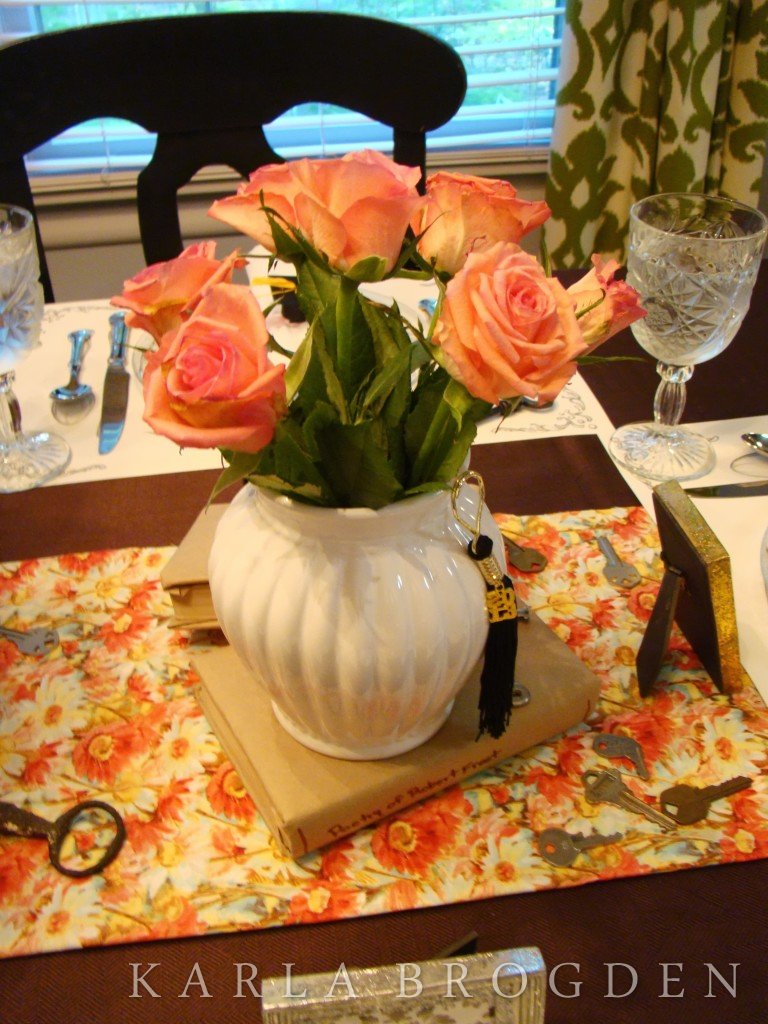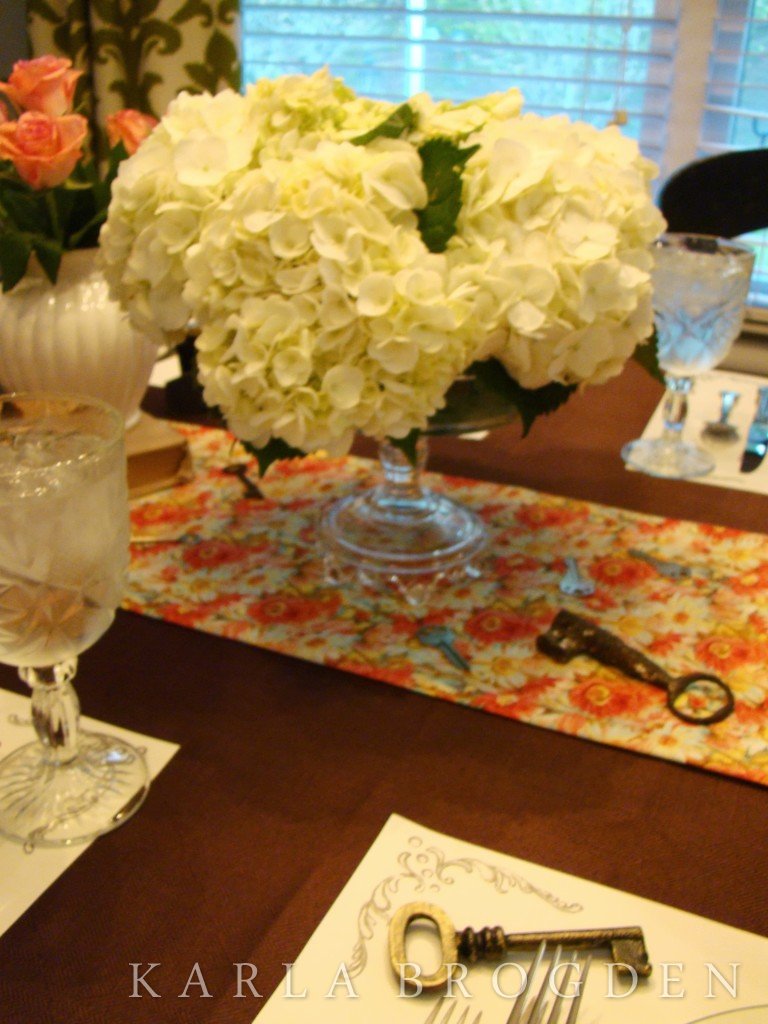 At each place setting my goal was to include a picture of Beth in a frame for everyone to have. As you can probably tell from the pictures, this part totally slipped my mind until I sat down at the table. Lol. Well, it is the thought that counts. :0)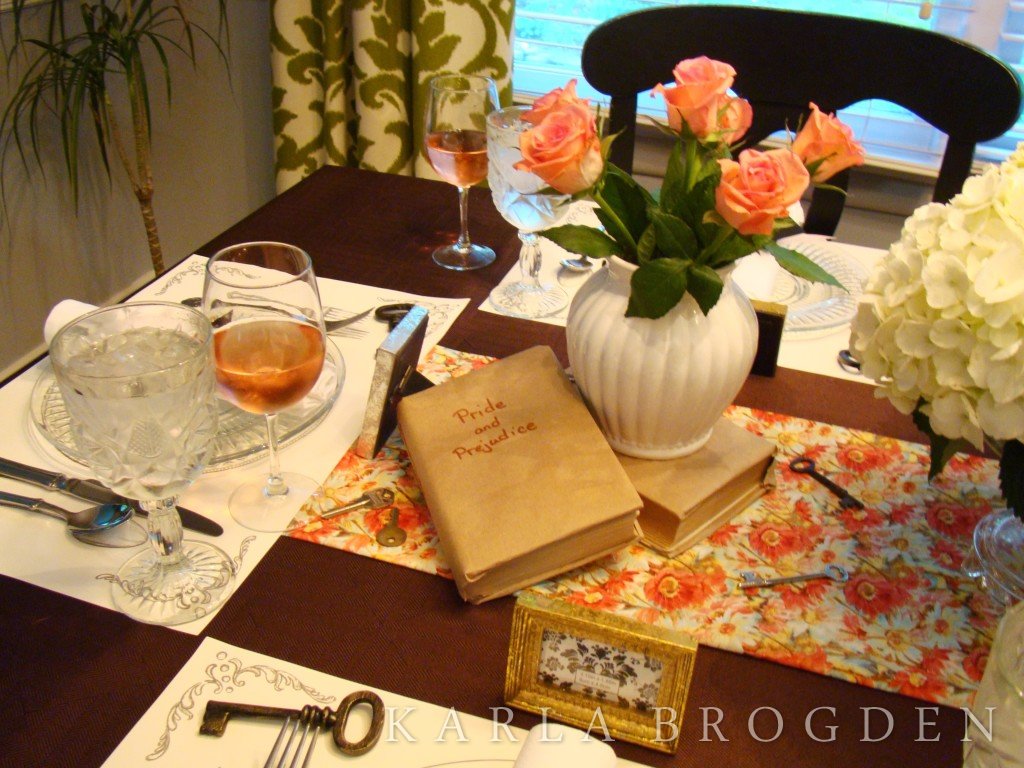 Now, on to the dessert table. Knowing what her favorite desserts are, I made tasting samples so several desserts could be included and not be overwhelming to everyone. These included banana pudding, lemon cookies, petifores, bubblegum-flavored Jelly Bellies, and chocolate pie. The chocolate keys came from my favorite local chocolate shop for everyone to take with them. I added a white pitcher of flowers atop a book on one end of the dessert table and a graduation portrait on the other end. Then I included some more keys and a 2013 to add a little bling. This buffet service was on the small side but had every element that I needed. You don't have to go big every time. Sometimes small and intimate is good enough.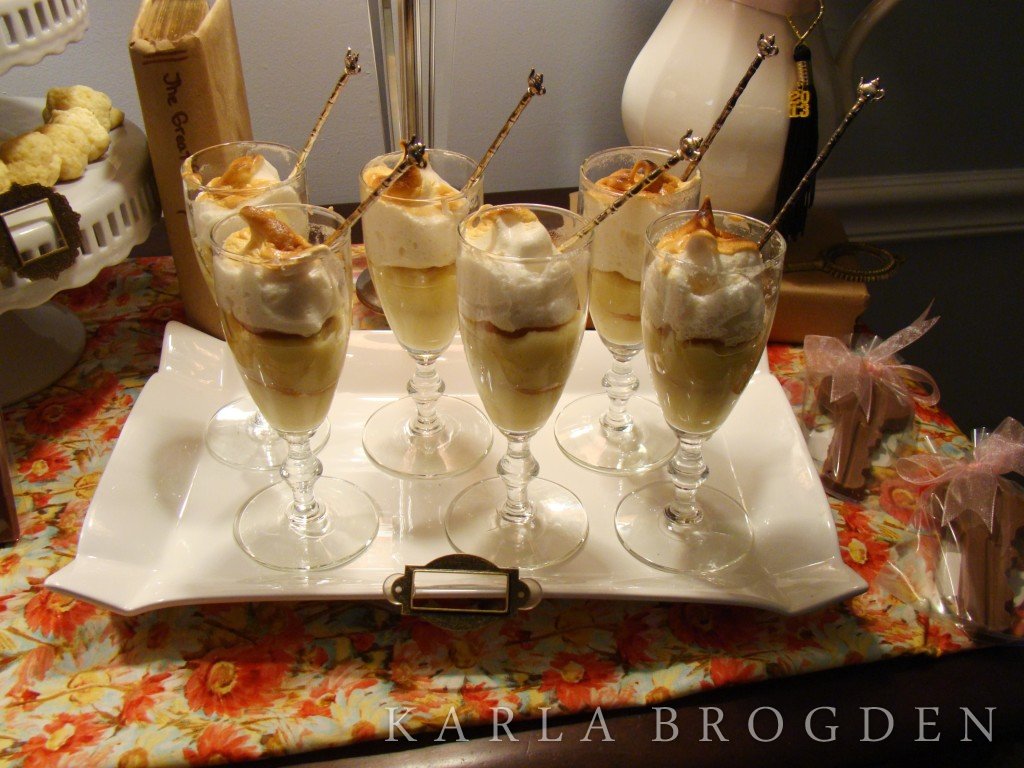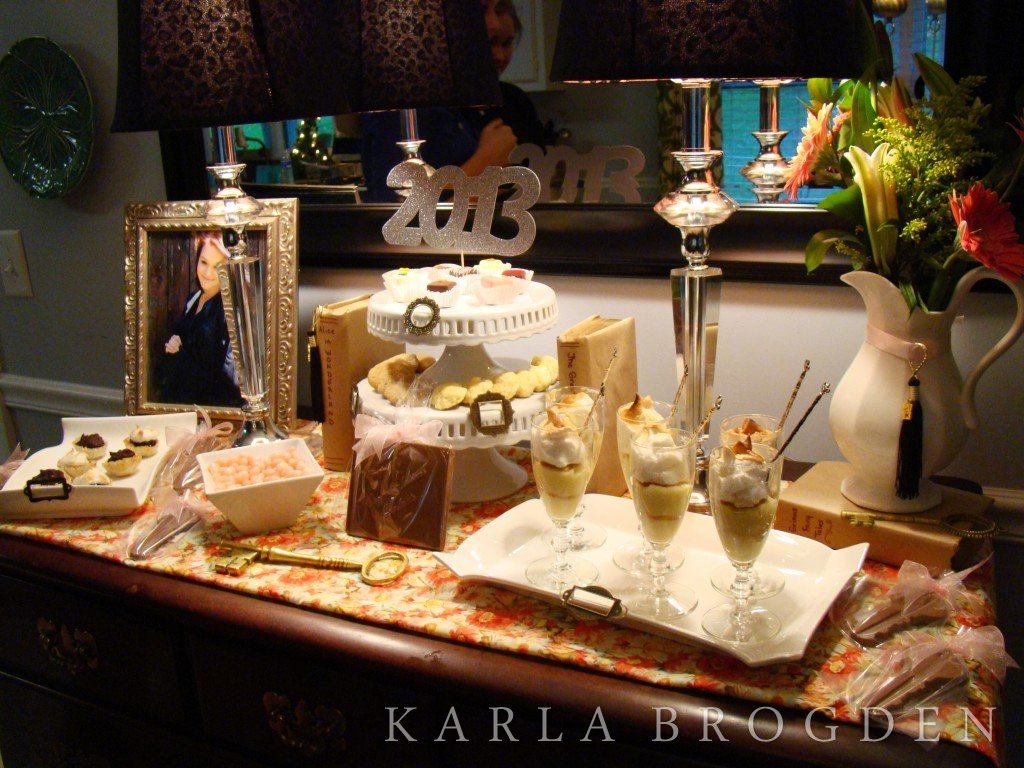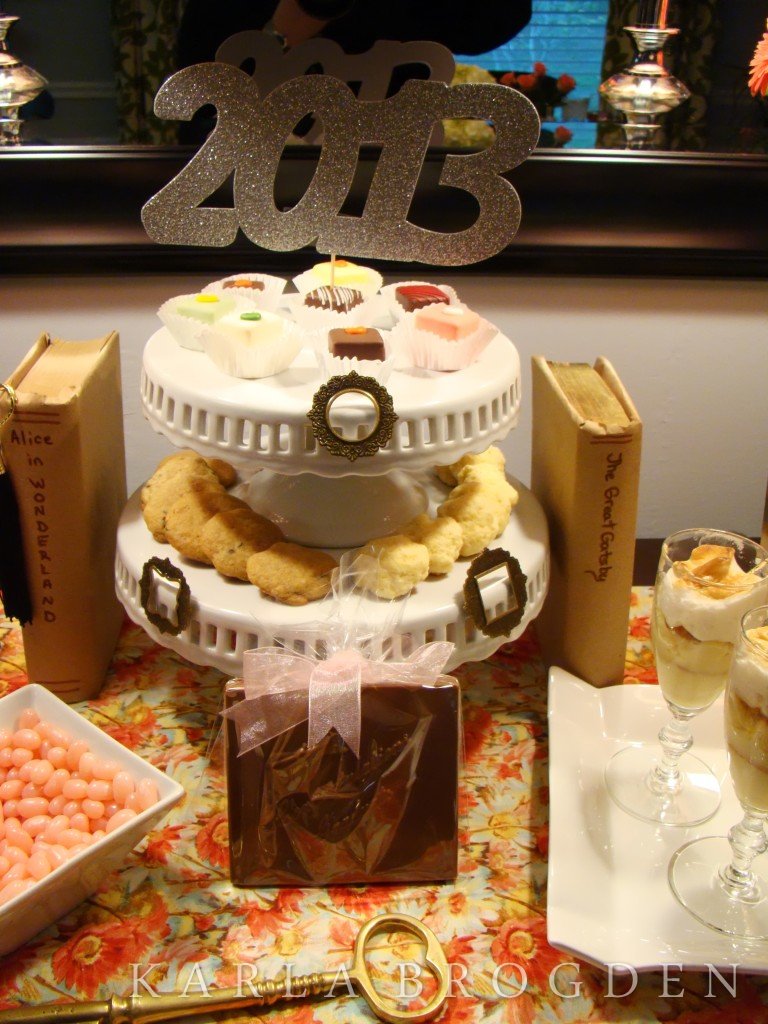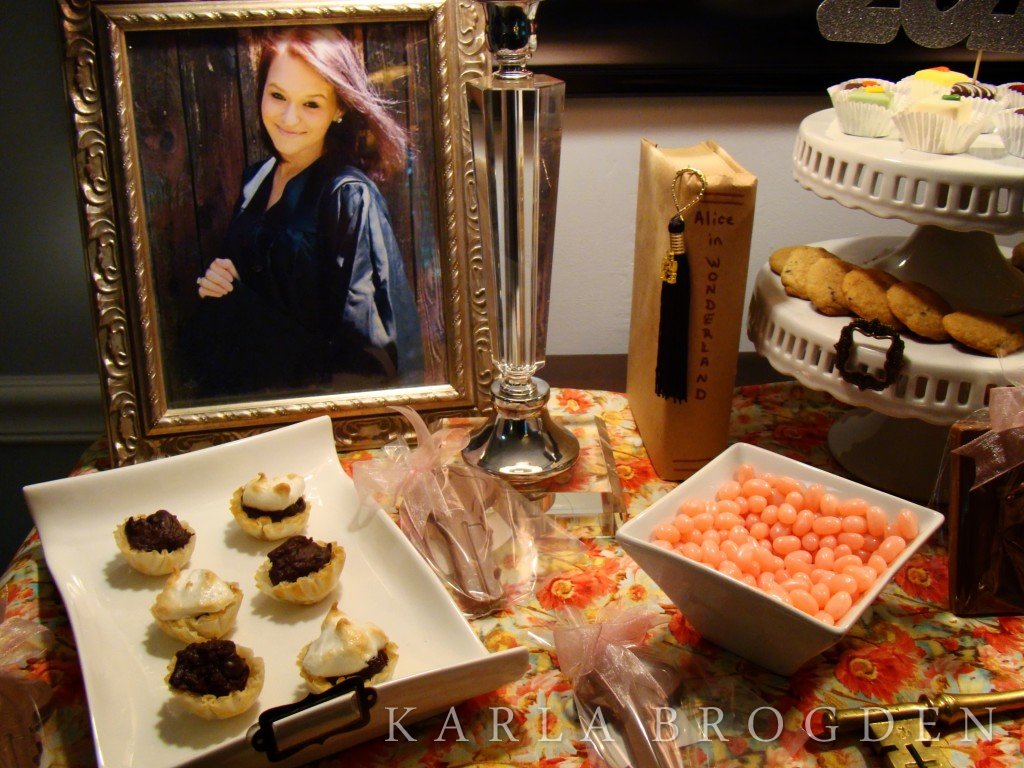 Everyone had a wonderful time and Beth appreciated every detail I put into it. It was not over-the-top but it still had everything a memorable event should have. Ya know, it really isn't about being over-the-top to impress everyone. It comes down to three rules I have always adhered to:
1. Make it simple.
2. Make it clean and functional.
3. Make it fun.
If you are stressed and wore out by the time your party takes place then your guests will pick up on that. For years as an event planner, spending hour after hour planning all the details to make my clients' events perfect, I make a point now not to take that level of stress into my own parties. I took all the worry for my clients so they could enjoy their own events. I, too, want to be able to enjoy "MY" events. So the next time you hold an event remember the three rules to a party. You deserve to enjoy every aspect of what you have done. :0)