Oh how I love to put together children's parties! They are absolutely the funnest (if only that was a word) party to put together. My little nephew would be turning three, and well of course, who better to give him a "Memory-Maker Party" than his Aunt Karla? So the wheels in my head began to turn. I needed a theme that would fit his little personality. Then I remembered a book from my own girls' childhood many years ago called We're Going on a Bear Hunt by Michael Rosen. My nephew loves the outdoors and bears so I knew this would be a hit with him. So a BEAR HUNT it was!
When hosting a party outside you never know what the weather may be. You always hope for the best and prepare for the worst. The day of the party it turned out a bit chilly but was still a really nice day.
My husband put this tepee together and I wrapped burlap fabric around the poles and tacked it on with tacks. Inside I placed a blanket and Henry bear at the door to welcome the children.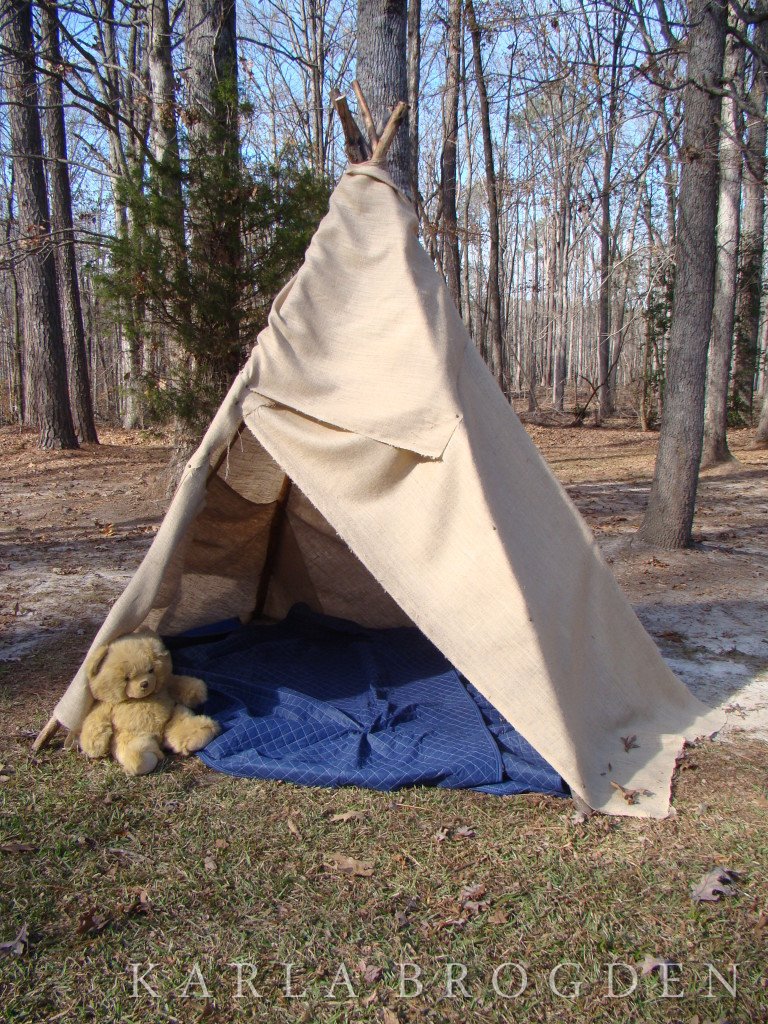 I arranged some logs my dad and brother had cut for me and a fire pit to give a camping feel. Also I brought out two of my Christmas trees, and some yard decor to set around. I placed a few other bears all around.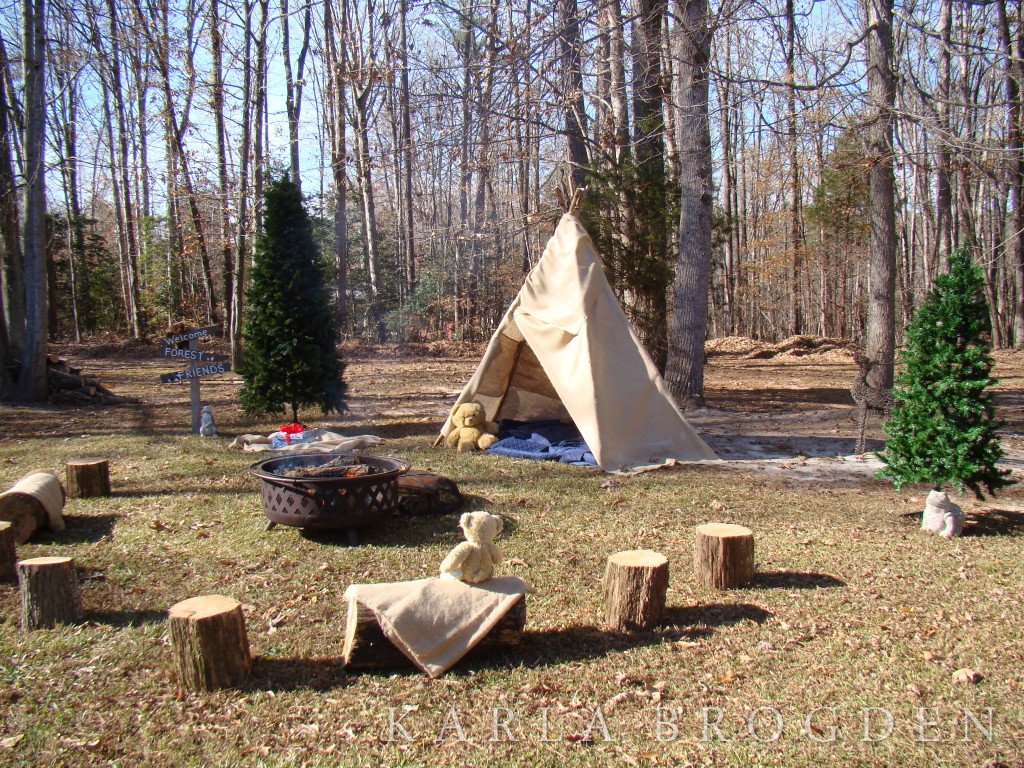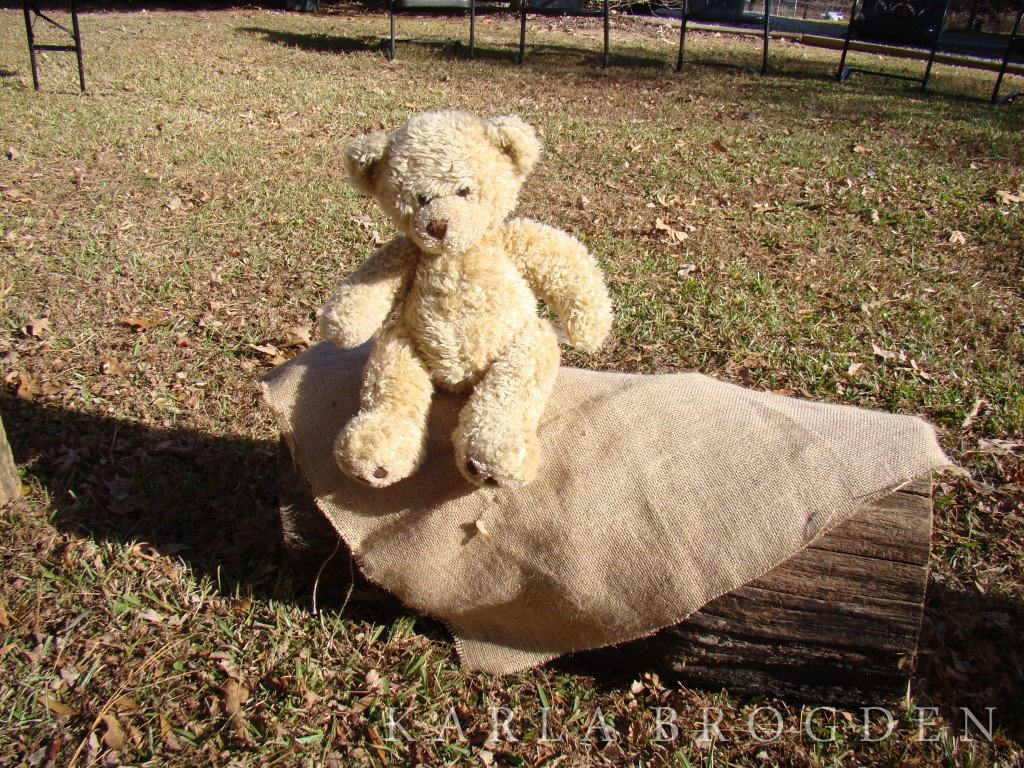 The sign I had painted on some old boards to look like a trail sign.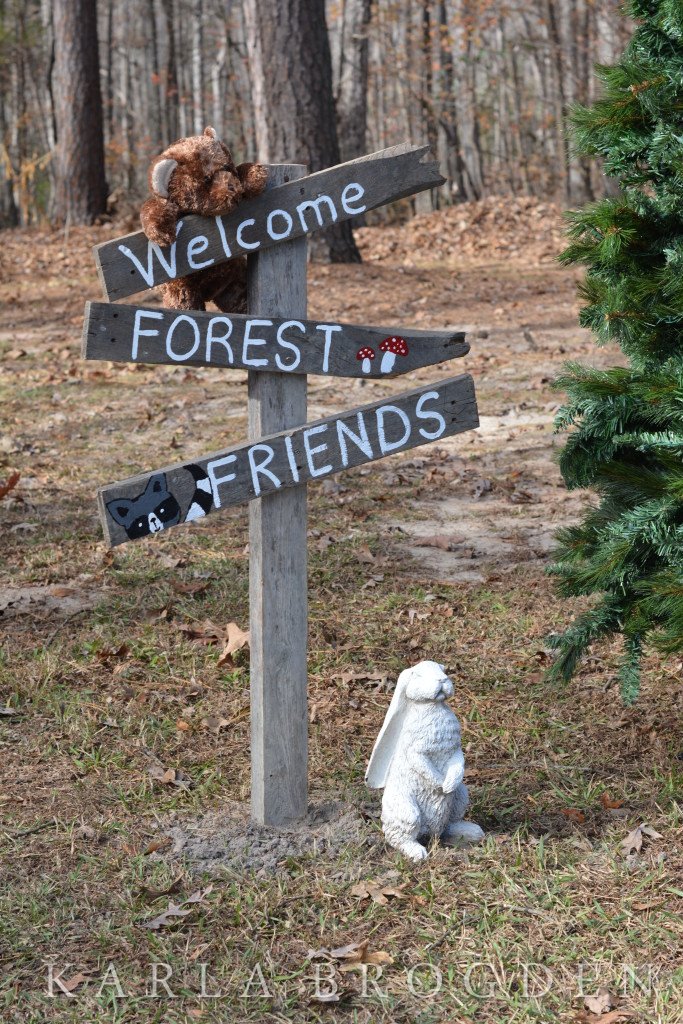 The kids table was covered with black plastic. Each child's place had an animal mask I had made for them to wear. The children's places were set with simple brown napkins and brown plates which were on the food table. I also used pint size mason jars with a straw for their glasses.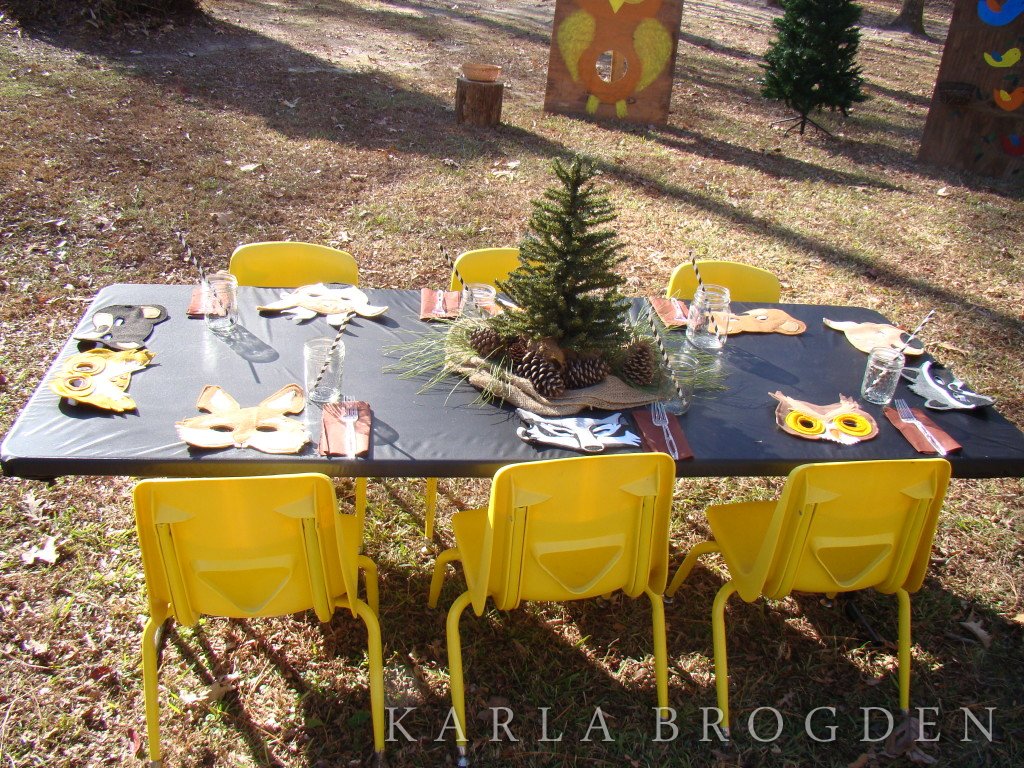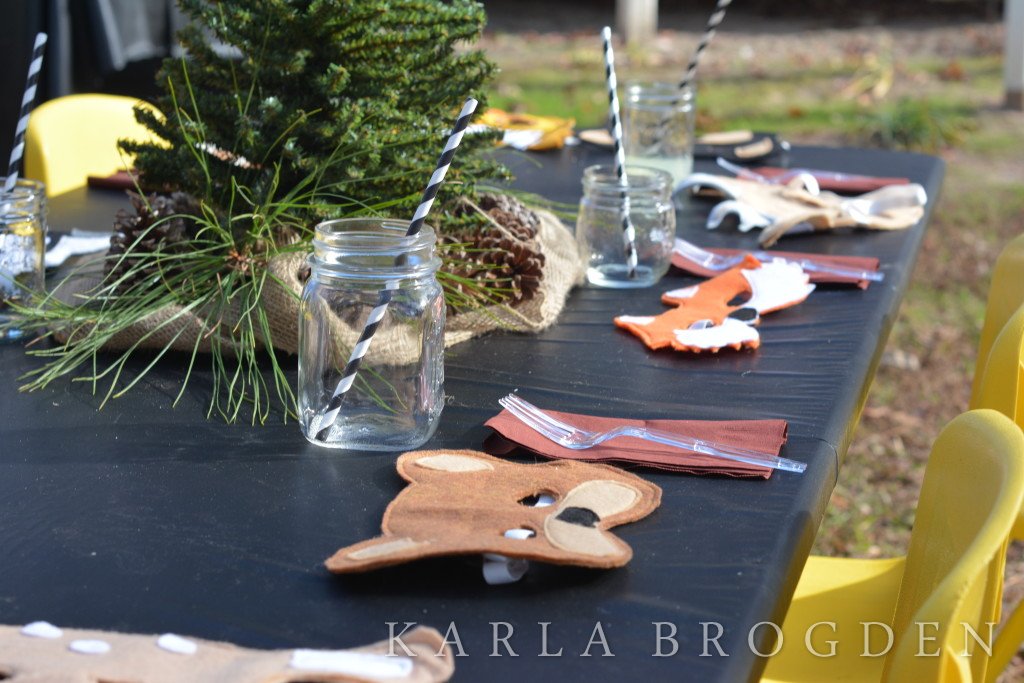 I painted two games boards for the children with prizes for them to win.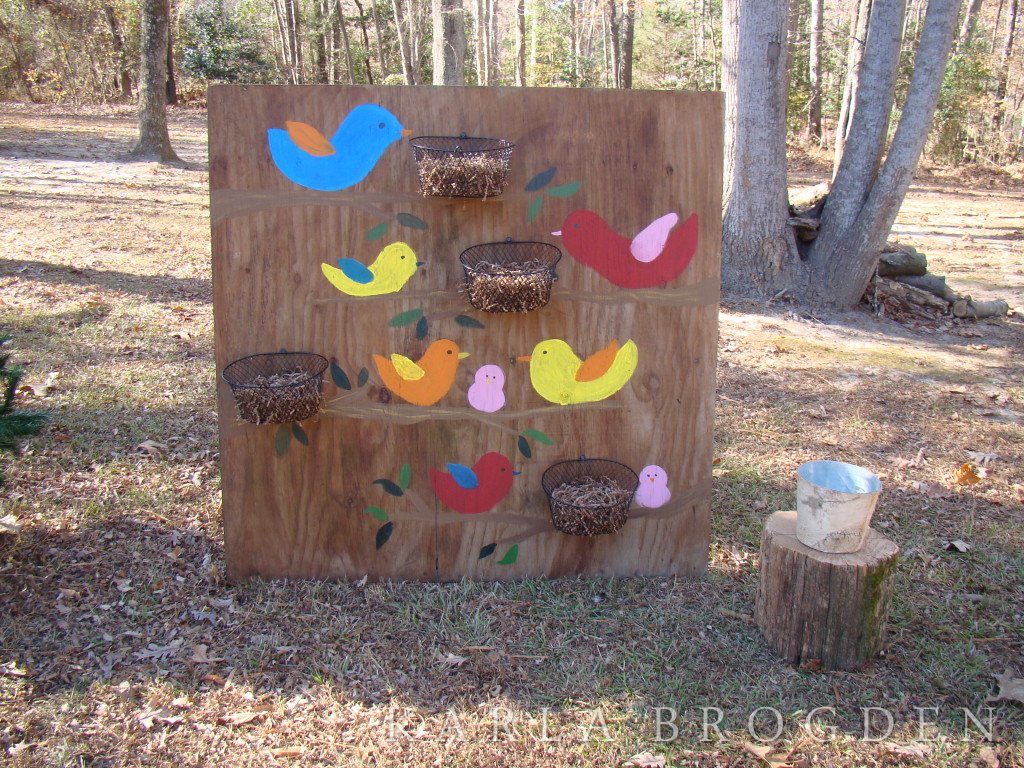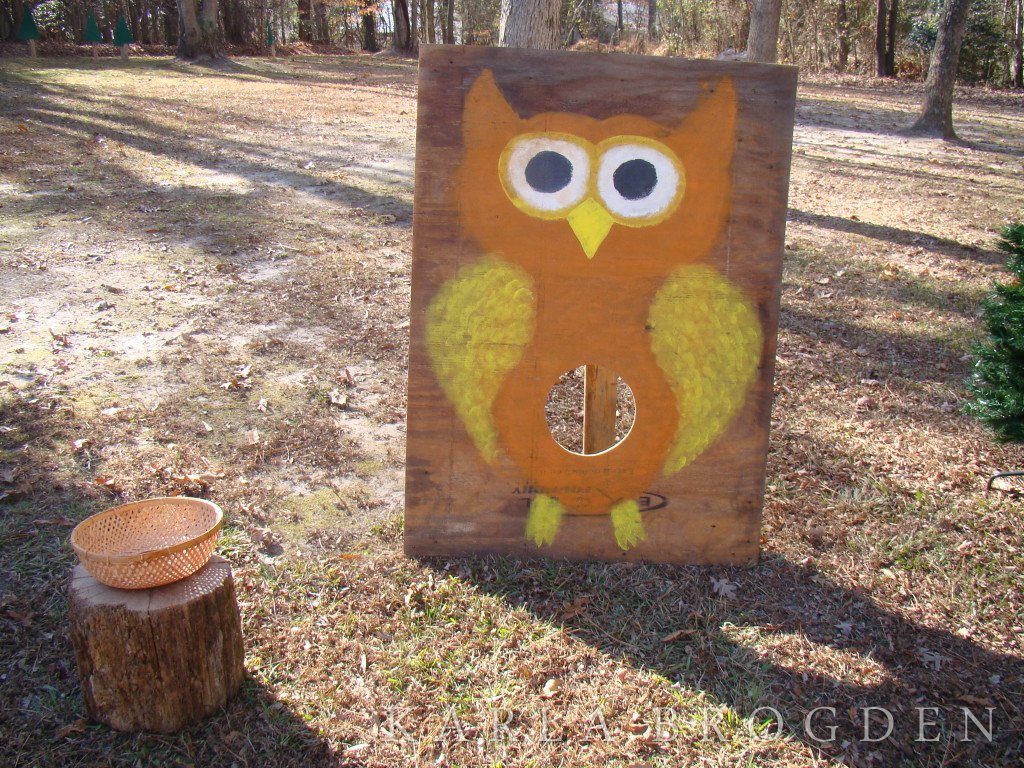 I sat up my croquet game which I had turned into an animal theme. I cut out plywood animal shapes with room for the balls to pass through and painted them to look like different animals.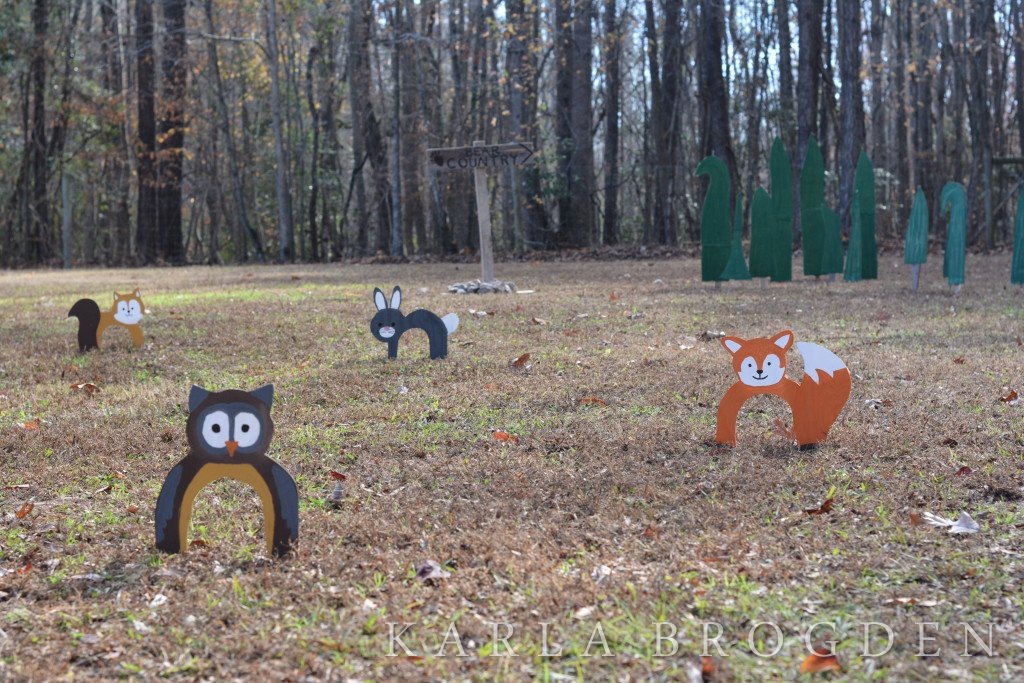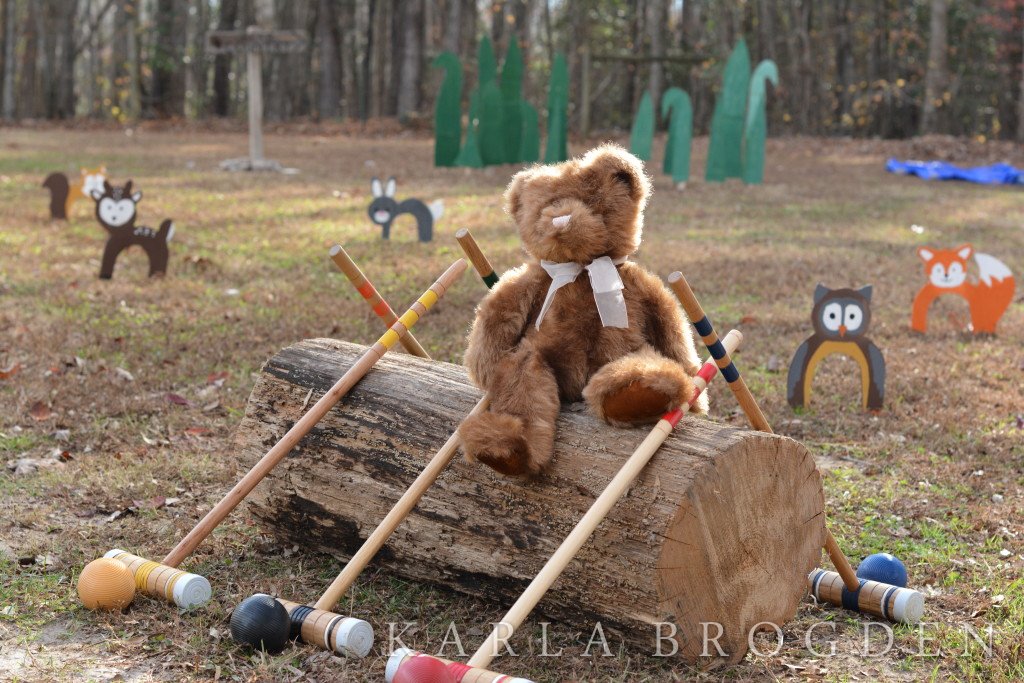 I covered the craft table with the black plastic cloth fabric I already had. I decorated the top with moss and placed a grapevine deer and pine cones all around to finish the theme.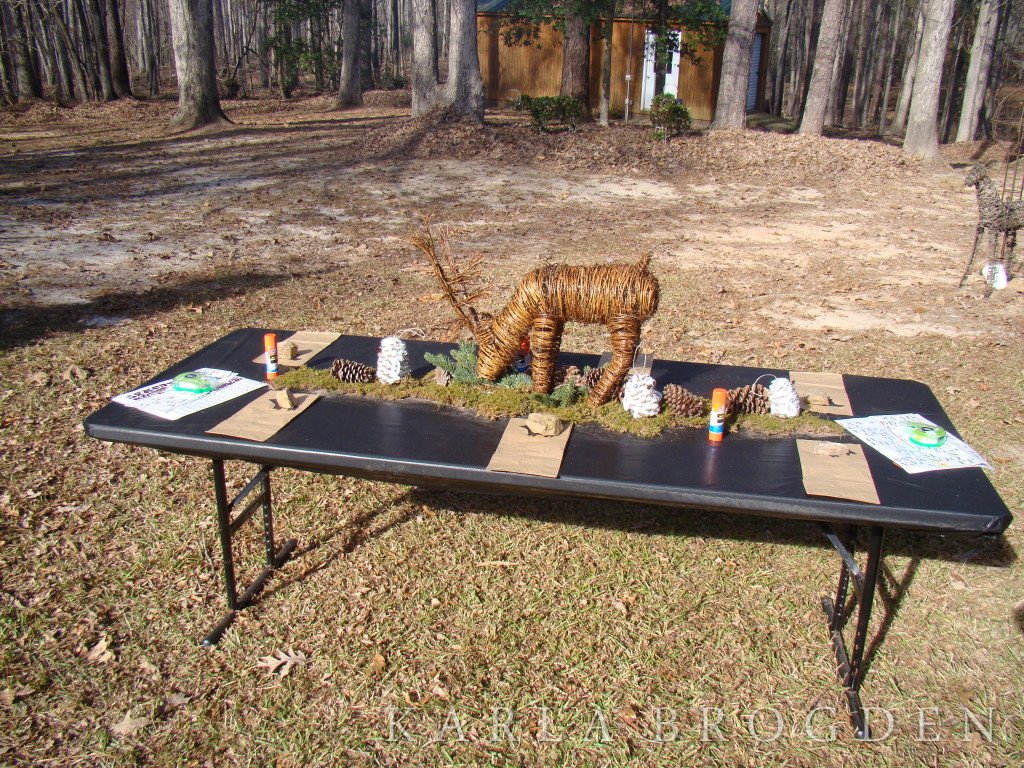 First the children decorated paper bags to keep their prizes in.
Then the children made a snowy owl ornament from a pinecone stuffed with cotton to hang on their Christmas trees. We also made cardboard binoculars to go on our bear hunt.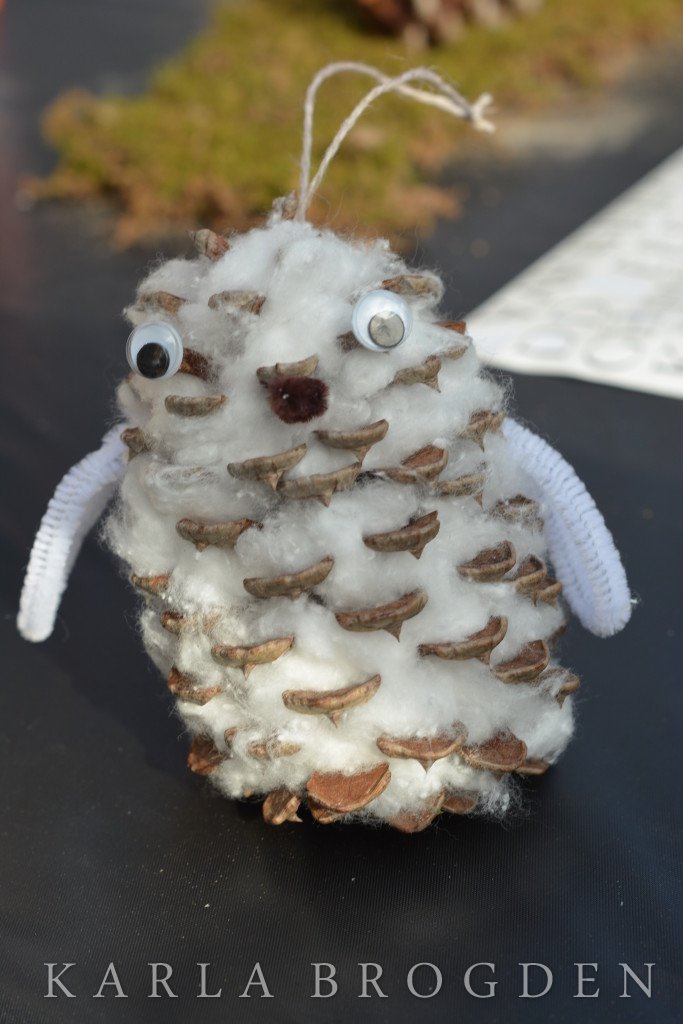 For the food table I used the same black plastic fabric over the top. Brought in some burlap gathered together and placed an evergreen tree in the center with pine cones scattered all around.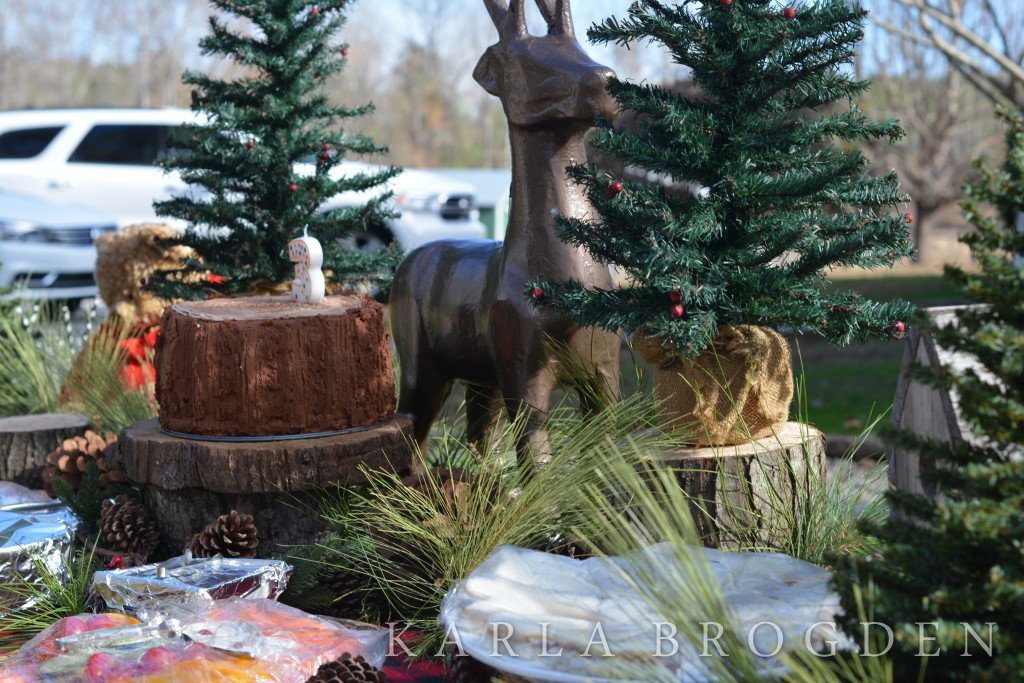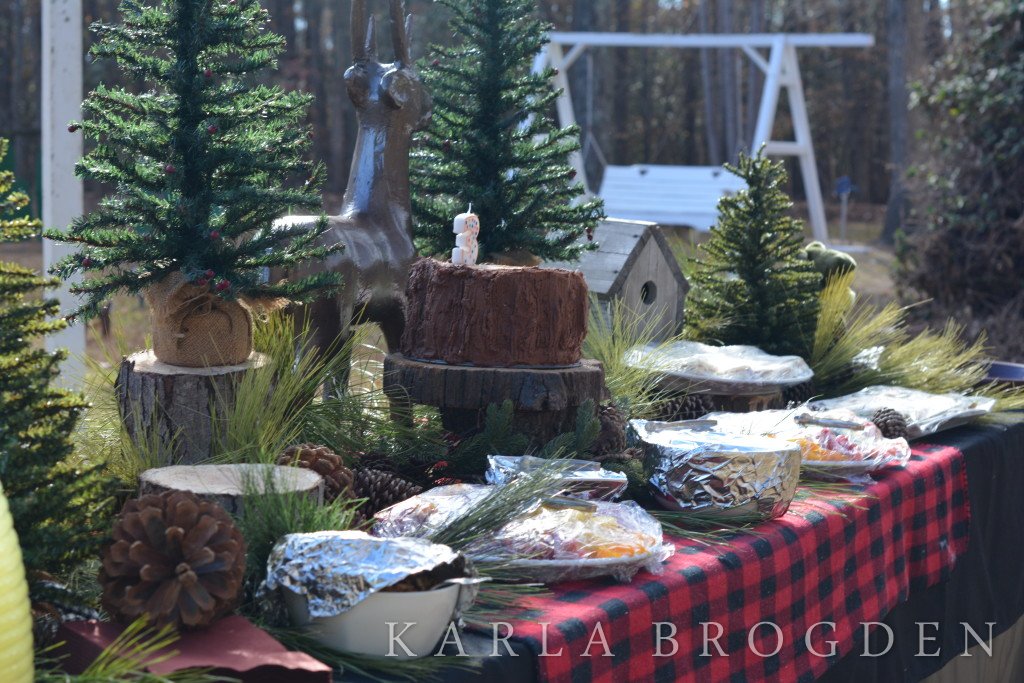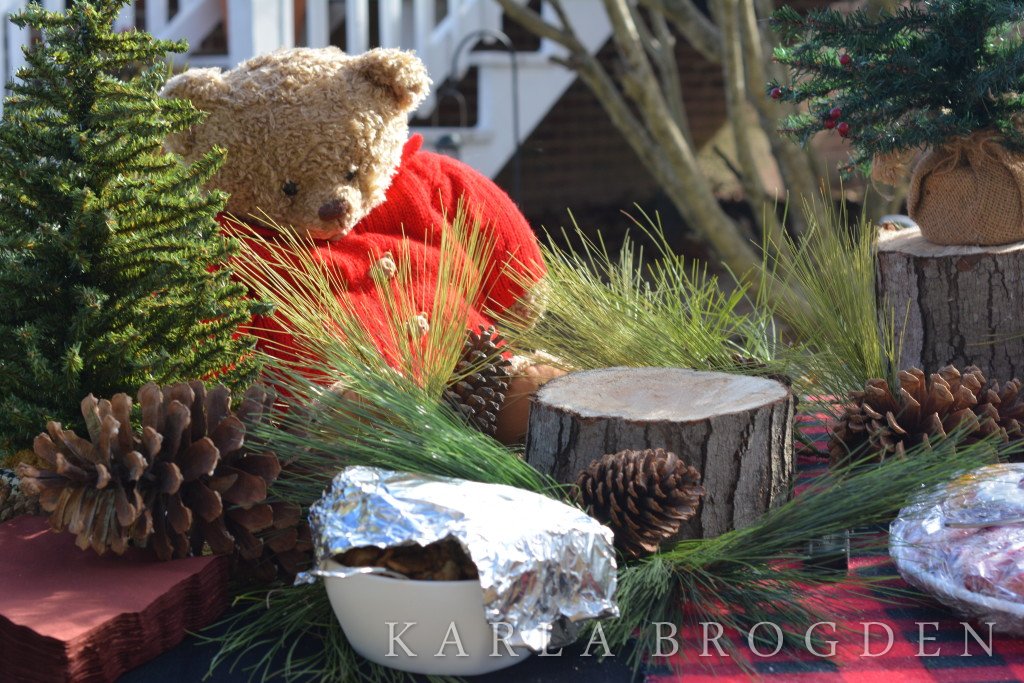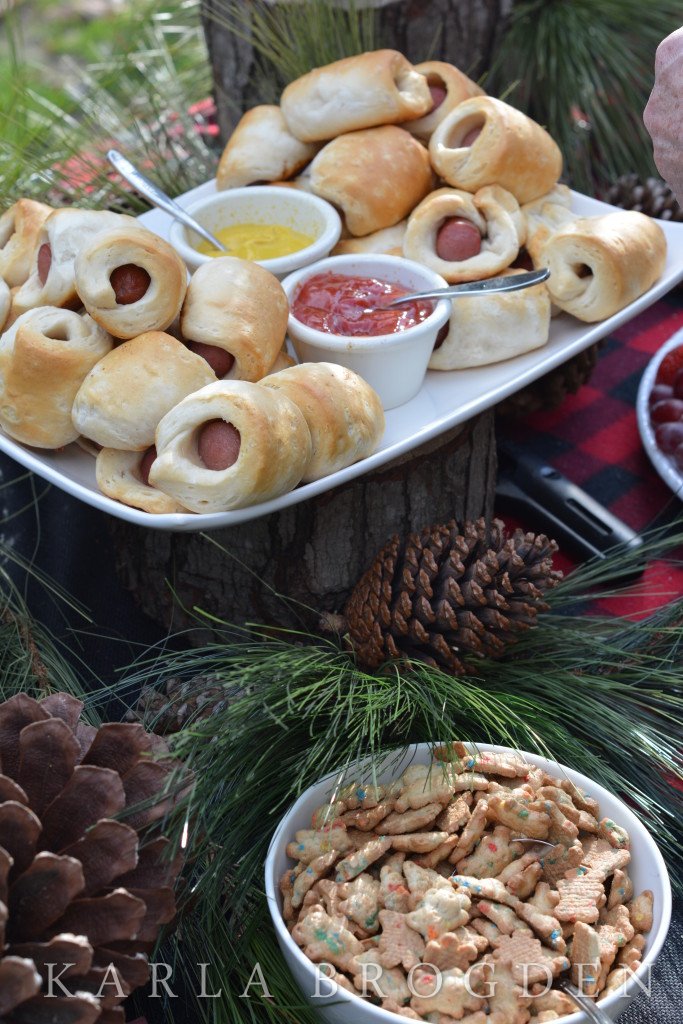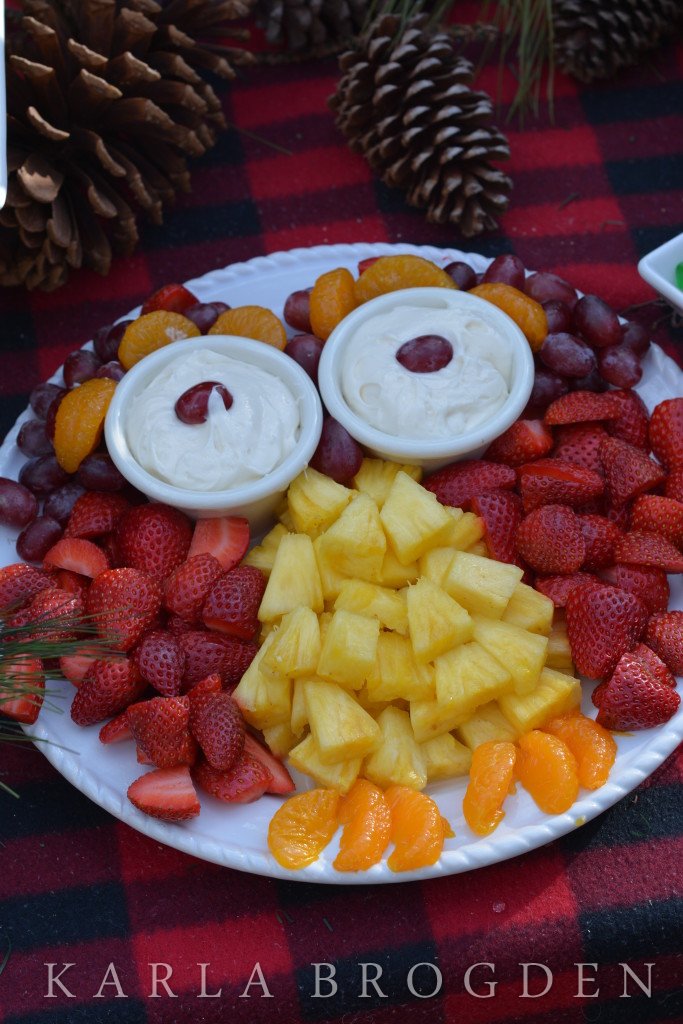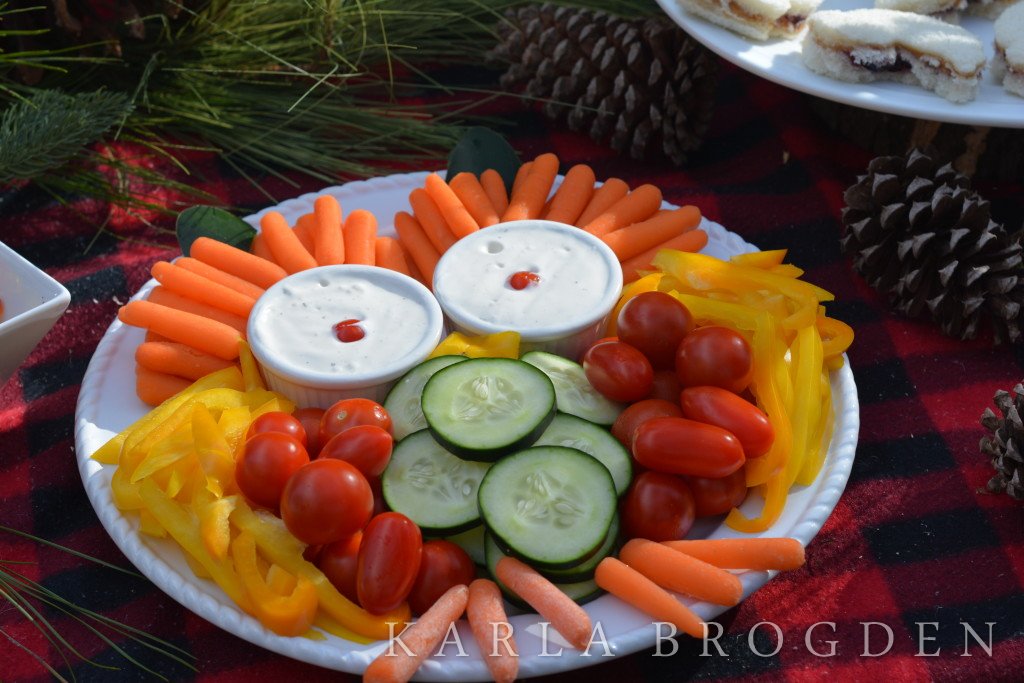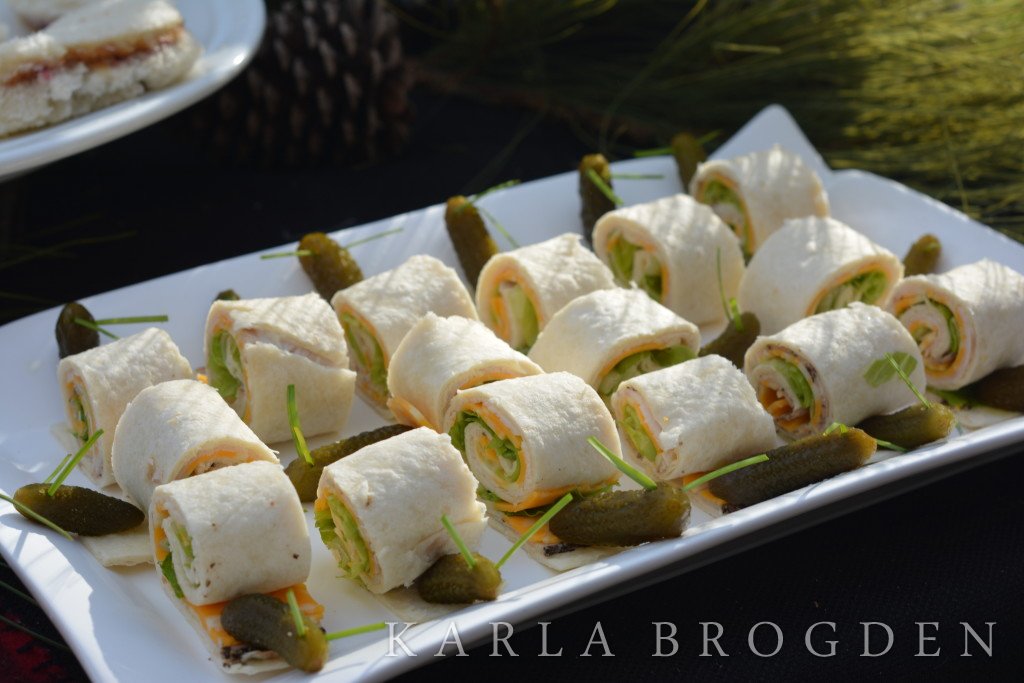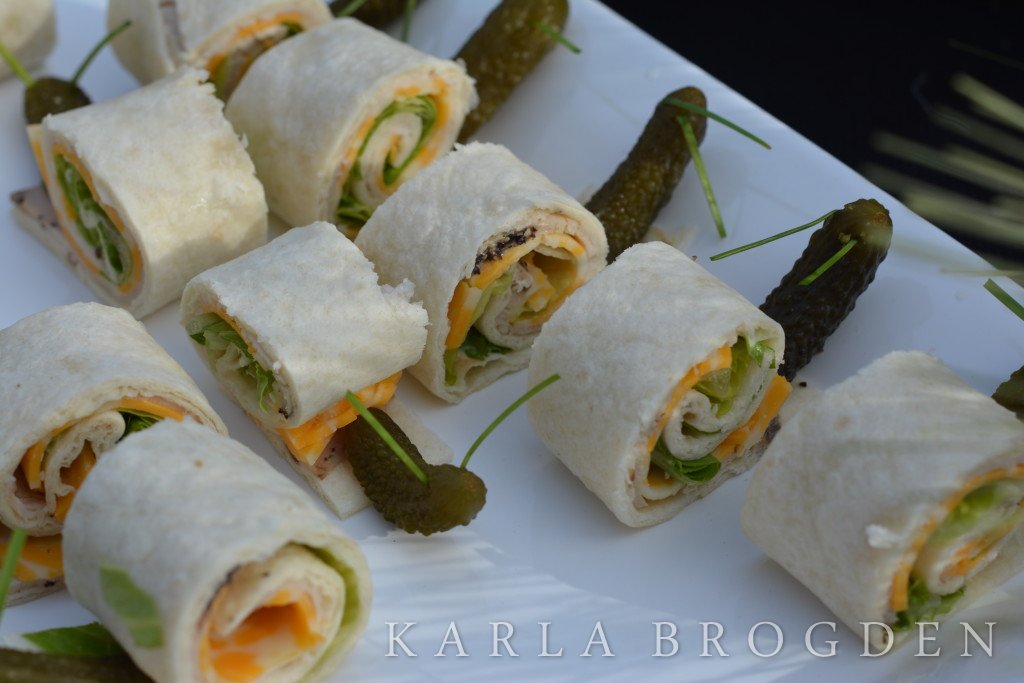 I made a birthday cake in the shape of a log. Of all the cakes I have ever made, this turned out to be one of my favorites. I placed it on top of a real log and several people overlooked the cake thinking it was a real log.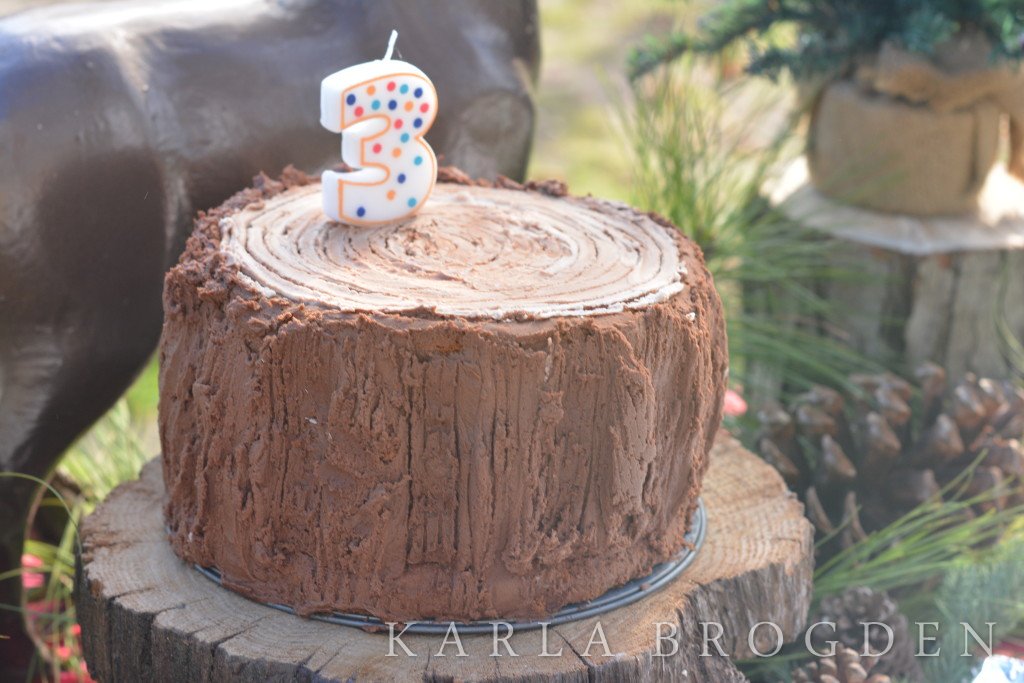 After we made our cardboard binoculars I took the children into the teepee to read the book Going On a Bear Hunt. After reading the book the children took their binoculars they had made and followed me to the Bear Country sign.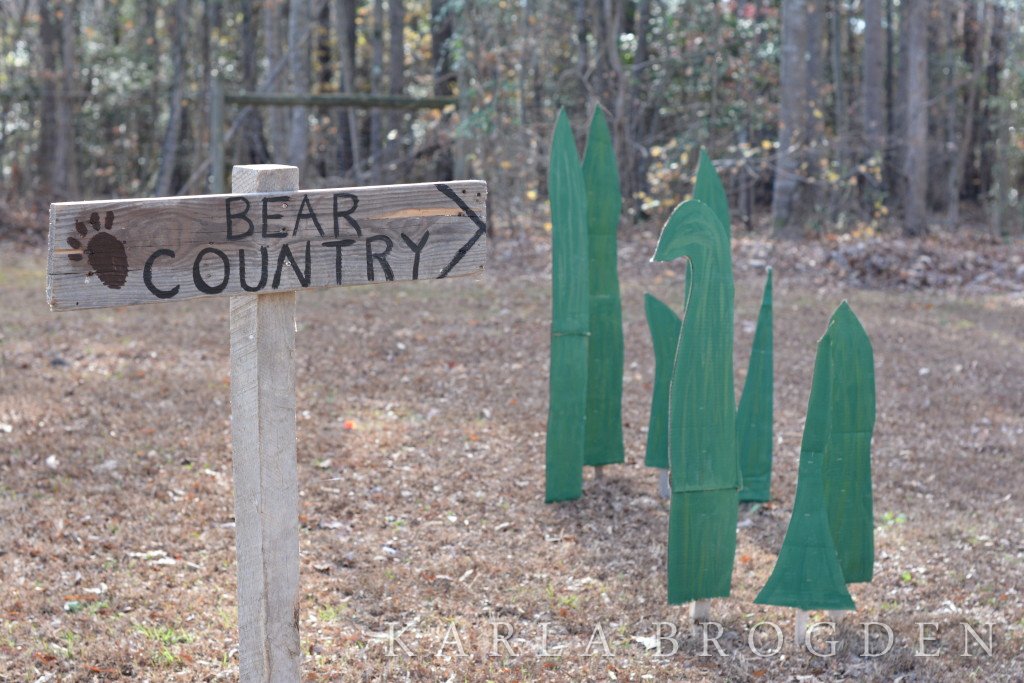 The Bear Country sign was made out of some old wood I had. I placed it at the start of our bear hunt to show the children where the bears are. I had my ipod loaded with all the sounds we would be hearing while going through the props and my portable speaker so everyone could hear well. We had walking through grass, water, mud, a forest, snow, and a bear cave with a growling bear at the end sounds.
To pull off this bear hunt I needed some bear hunt props. OK, so props do not have to cost a fortune to be included in a party. This party was for 2-3 year old children who have no problem using their imaginations. You do not need to spend a lot of moolah to make them happy.  I literally took three appliance boxes, some paint, pillow stuffing, brown paper, and a pallet broken apart to make these props.
In the book, the children can't go over it and can't go under it, so they have to go through each element. The first prop was the grass. (It was a bit hard to get the stakes in the ground because it was so hard and dry, so my fake grass doesn't touch the ground.)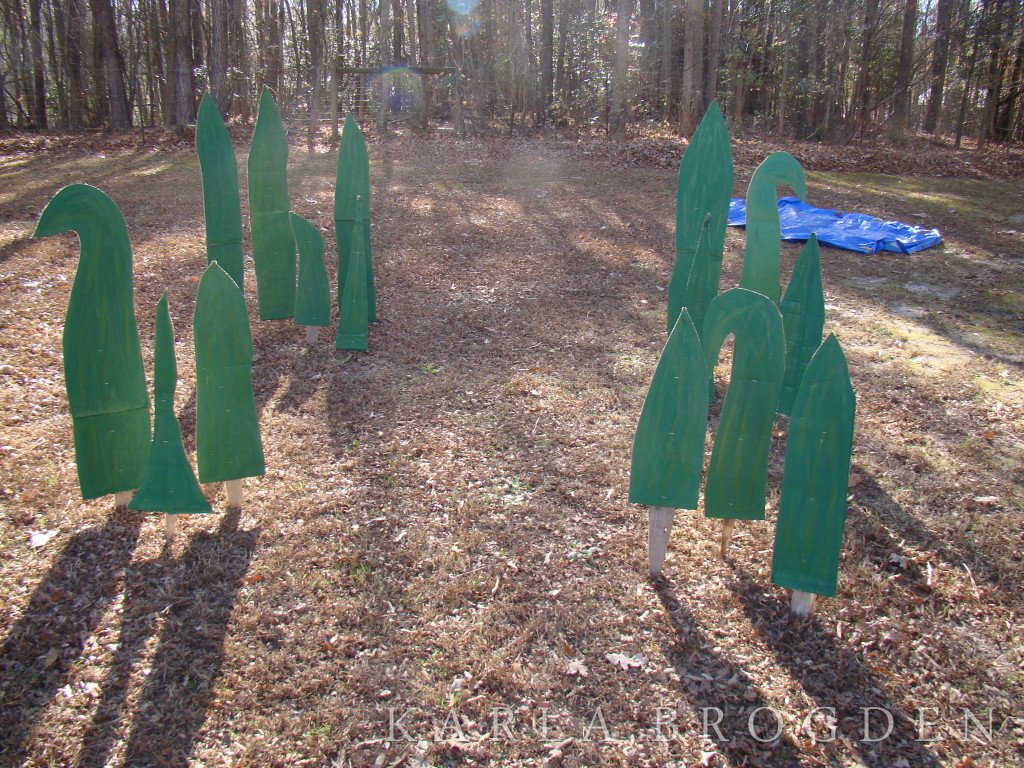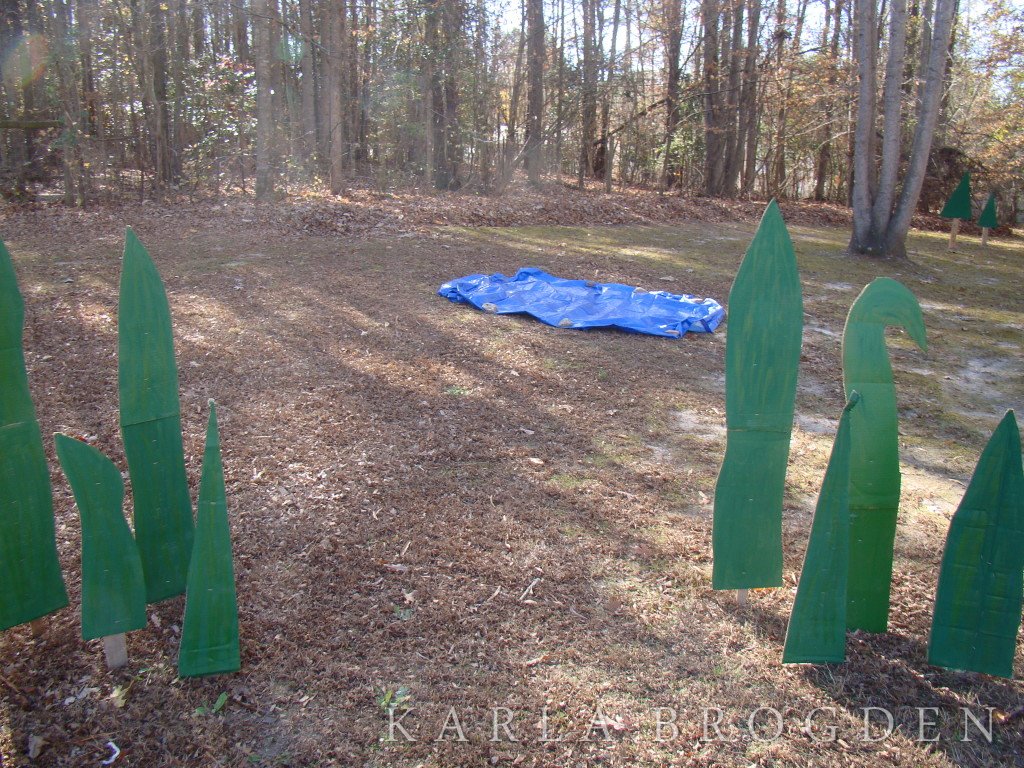 The second prop was water. I used a blue tarp to represent the water. I put a few rocks around to hold it down so the children wouldn't trip on it.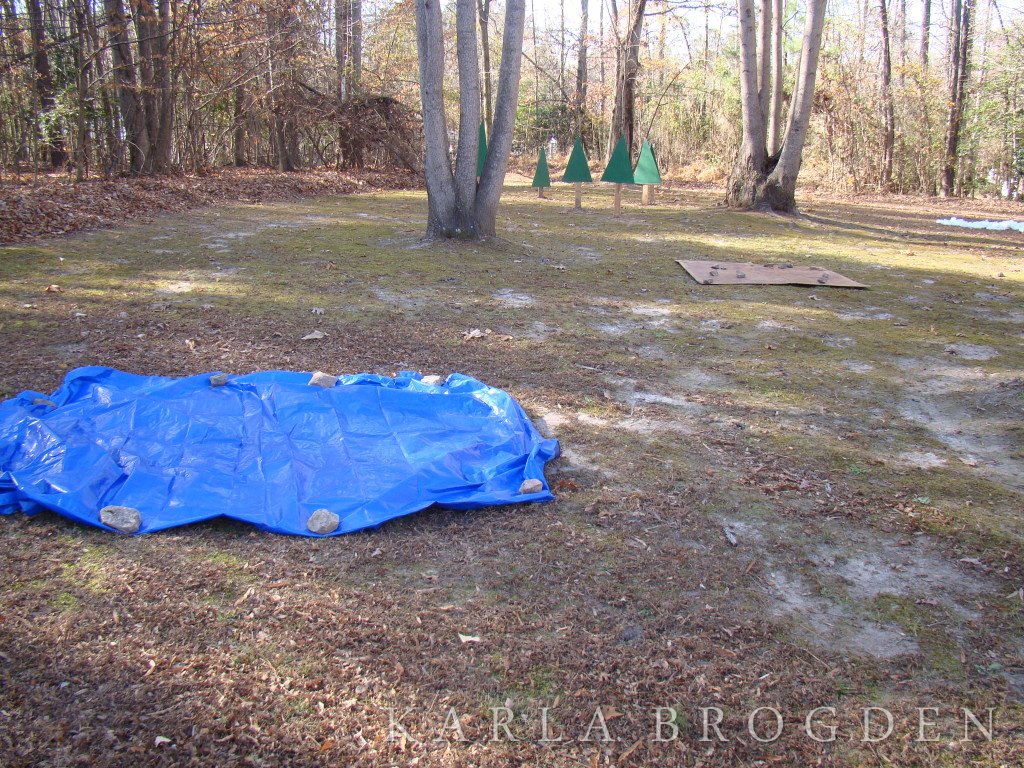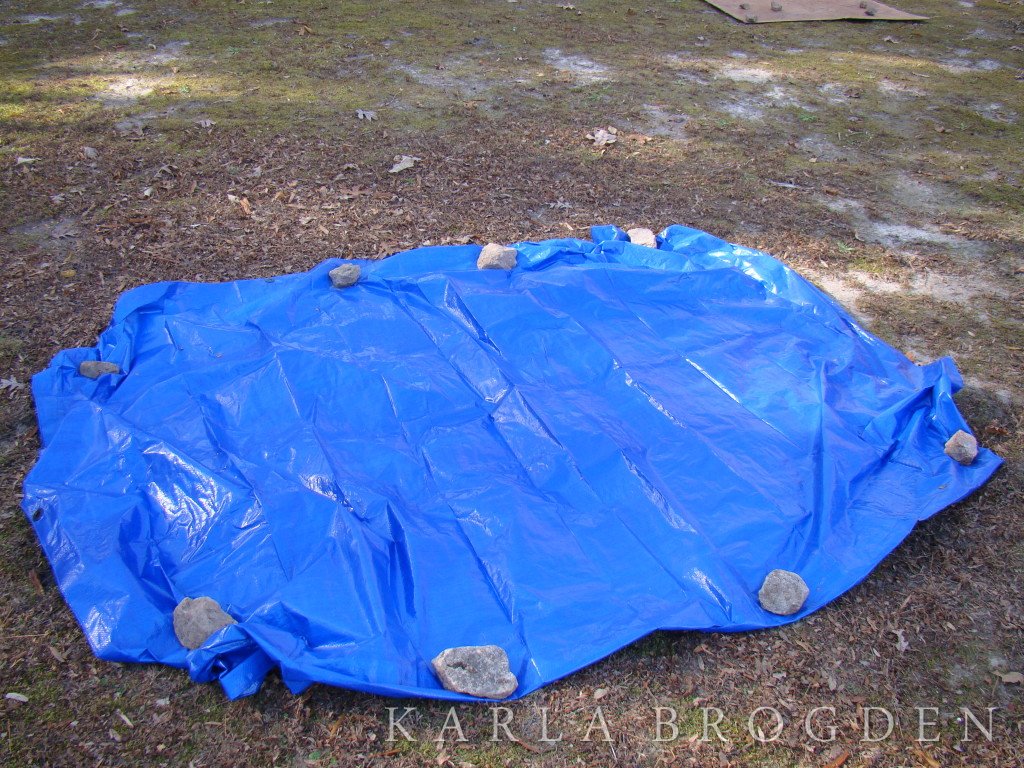 The third prop was mud. I wasn't sure how I was going to make something look like mud that wouldn't get the kids wet or dirty. So I came up with painting a large section of a box with browns to represent  mud.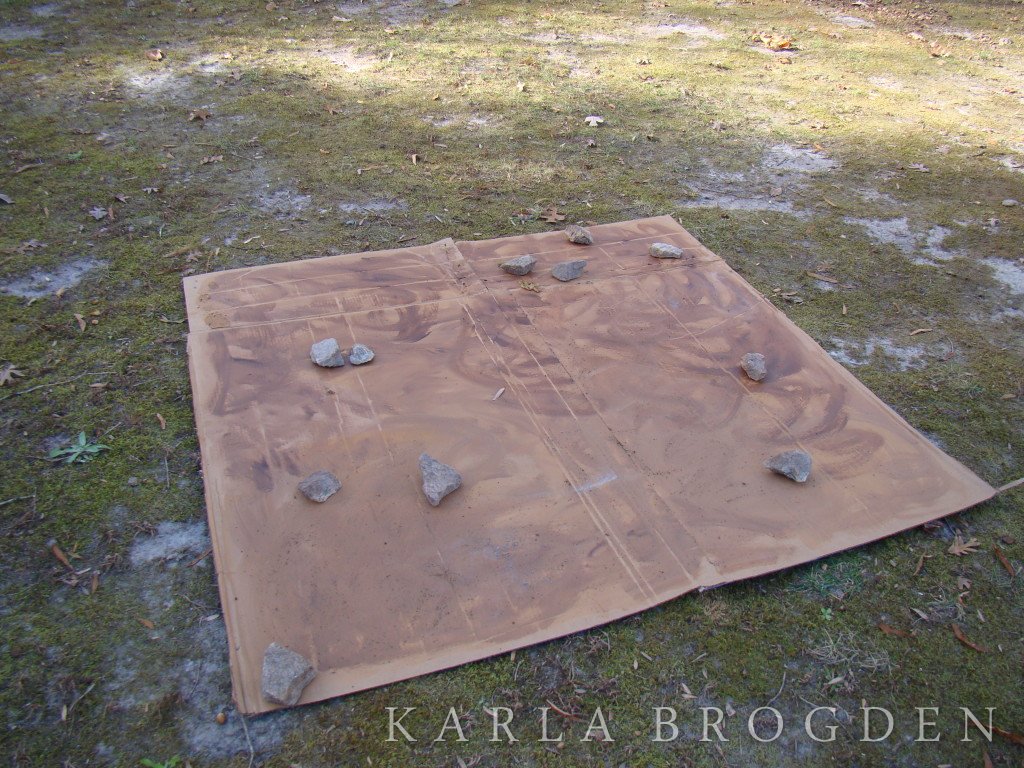 The fourth prop was a forest. I painted triangle cutouts from one of the boxes and stapled them to 2×4's. Looking back I would have painted the 2×4's brown. ;0)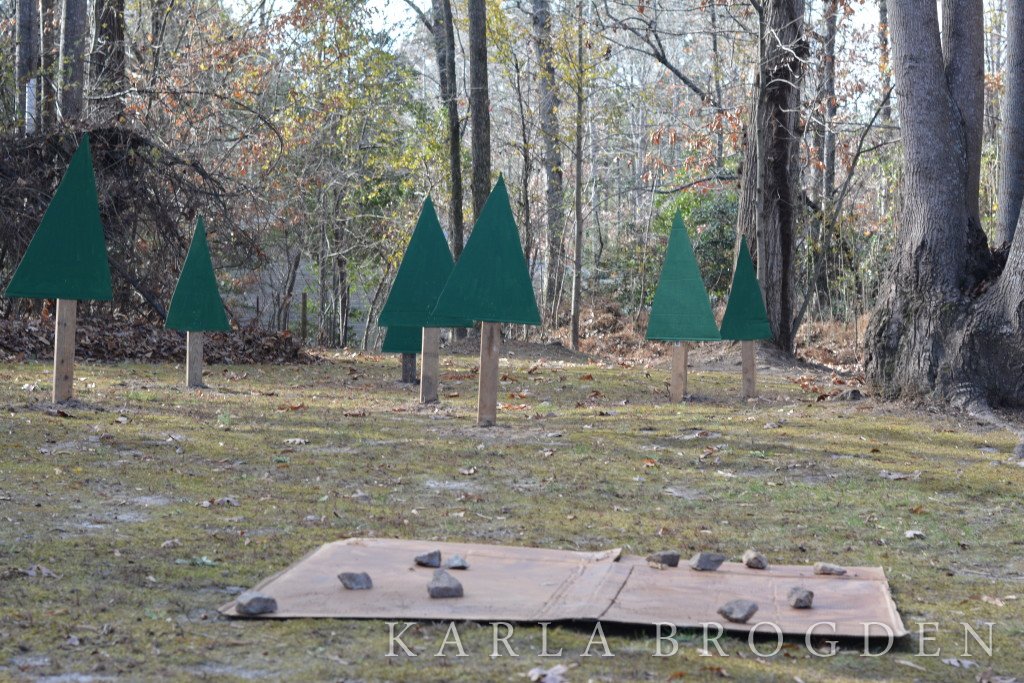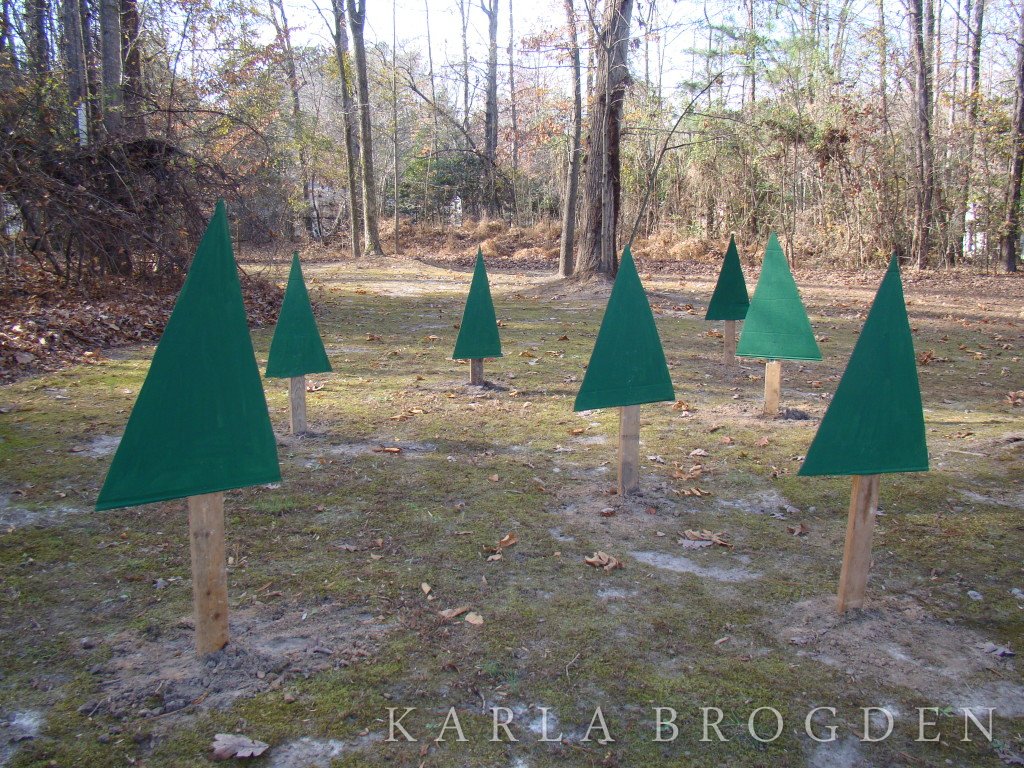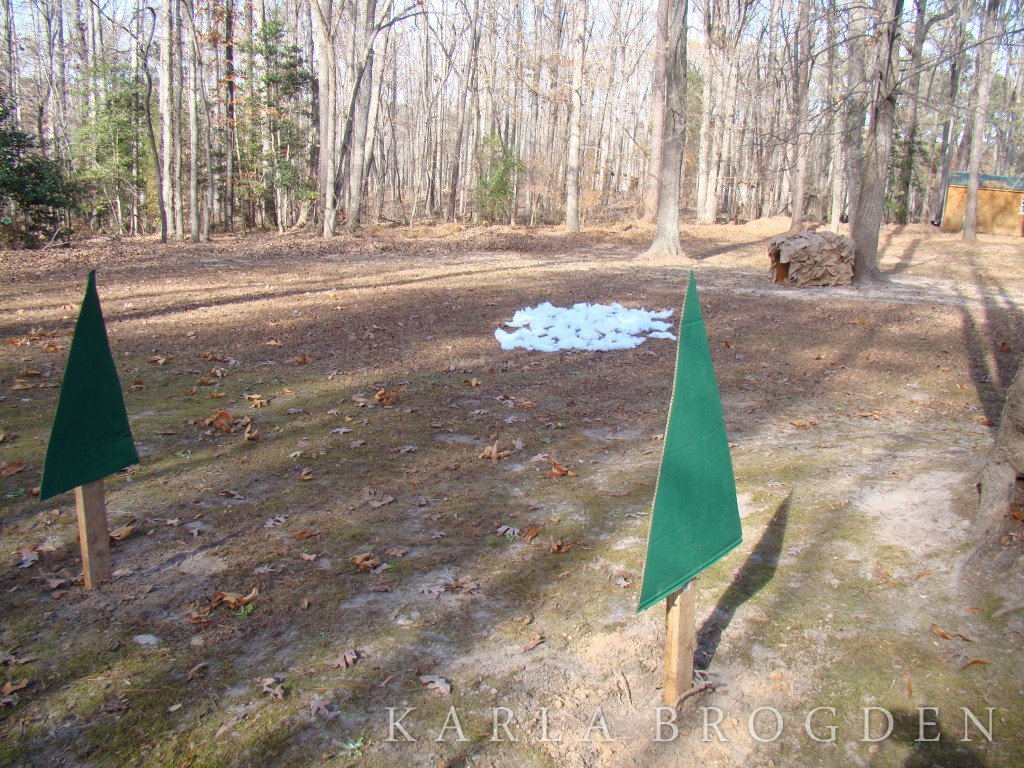 The fifth prop was snow. For the snow I took an old bed pillow and pulled out the stuffing and scattered it all around.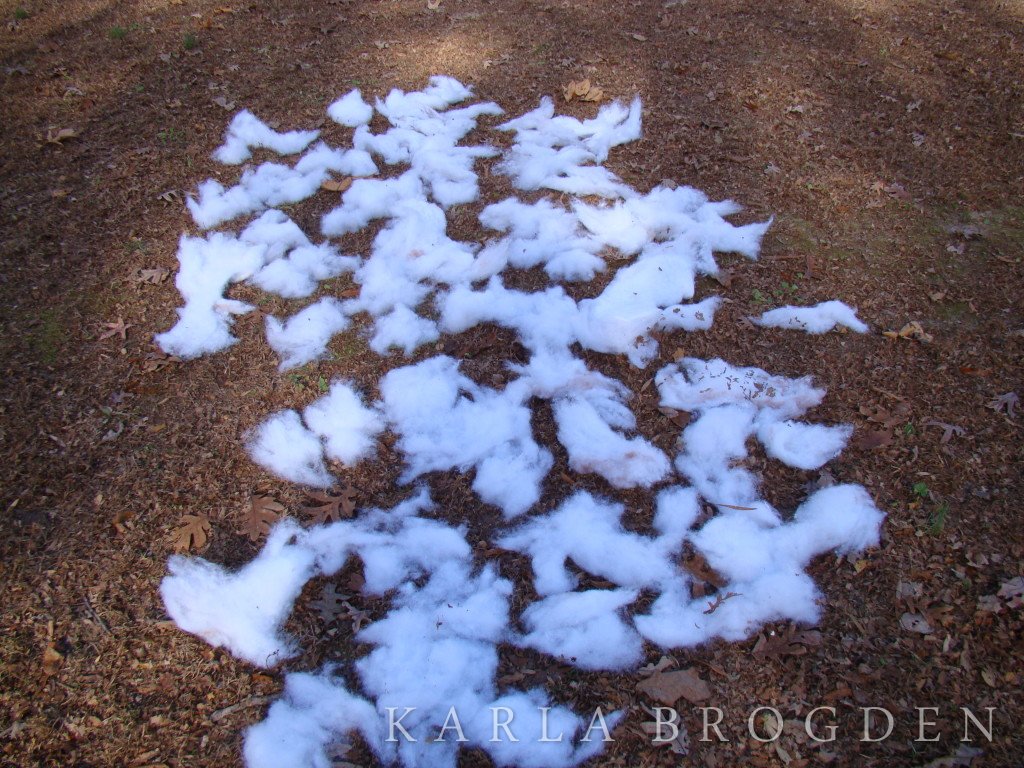 The sixth prop was the bear cave. The children loved the cave. Inside I laid burlap down and placed several teddy bears inside. When we got to the cave I gave the children a flashlight to climb in and pick a stuffed bear to take home.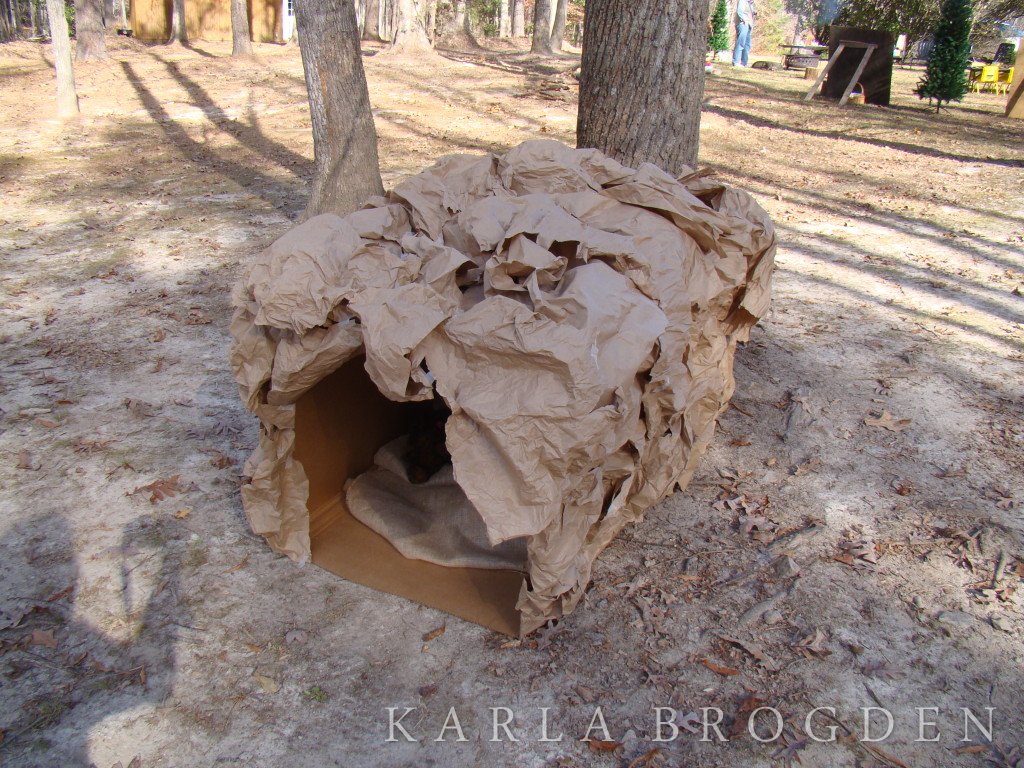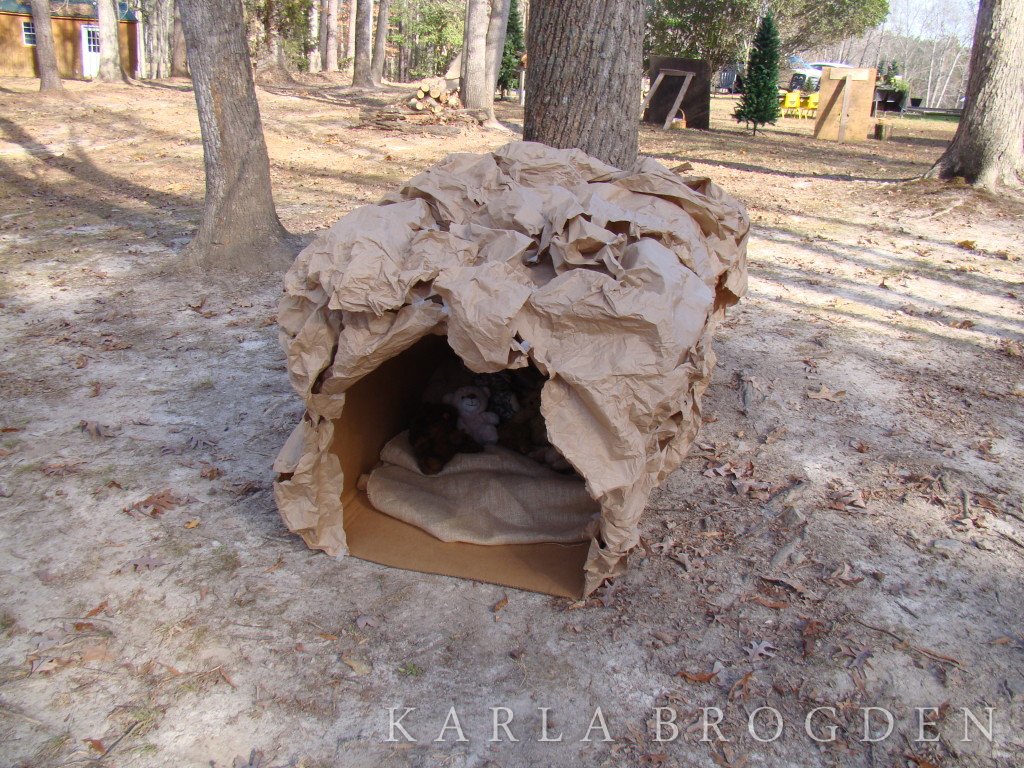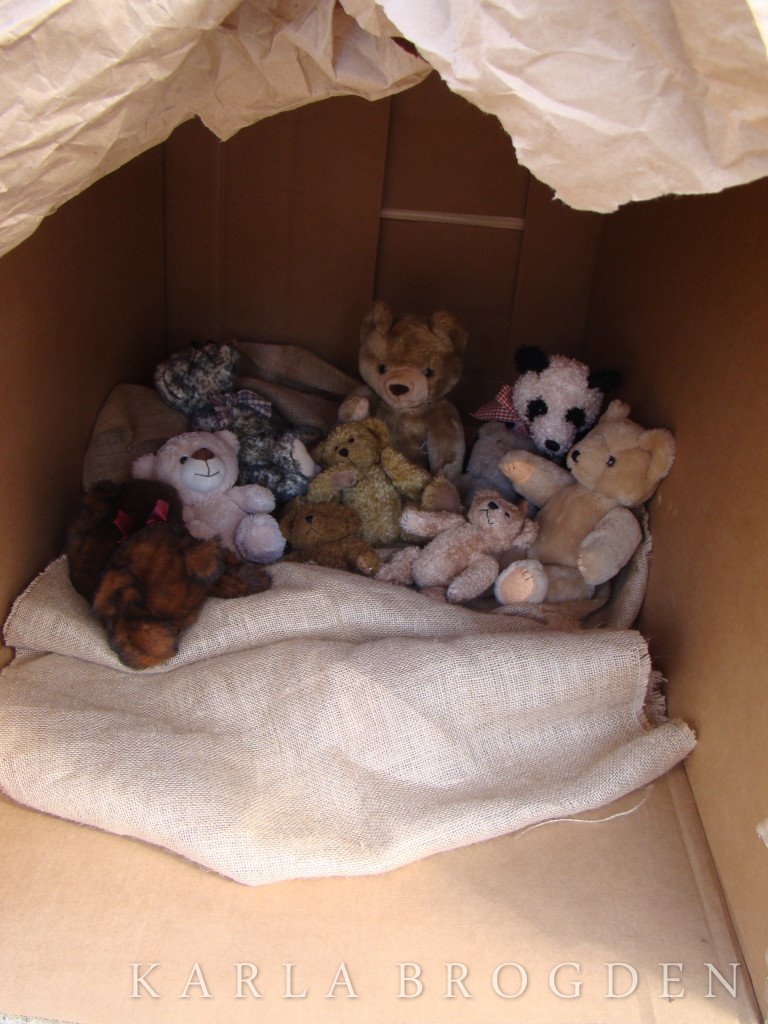 The children had an absolute blast! The adults did too. They were amazed at the sound effects I had while going on our hunt. It was such a hit the children wanted to repeat it five times.
I hope this party inspires you have a bear hunt, too!